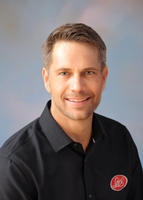 Ken – Director of Production
"The quality of my work and my customers level of trust in me is extremely important. I want them to smile when they think of the project we've completed.  I want them to want to work with me again."
Ken has been dedicated to providing excellence to his customers for over 25 years.  He has worked in commercial, hospitality and residential construction since 1993, when he opened Bertrand Builders, Inc. Ken has a considerable understanding of all facets of the construction process and he works just as hard to do a professional job on a trivial task knowing that any job is important and must be done as well as anyone can do it. Ken's work ethic and person-centered approach to business fit well with Lars motto: "Say what you mean and mean what you say. "In his free time, Ken enjoys spending time with his family, riding his motorcycle, running and any activity that includes being outside.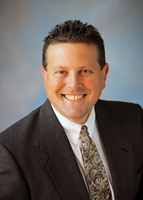 Owen – Project Manager
Owen has been working in the construction industry for over 33 years. With experience in both residential and commercial construction, he has an eye for detail stemming from his finish carpentry background. Owen organized the San Diego Chapter of NARI, is a certified kitchen and bath remodeler, a certified remodeler, and holds a general contractors license. Owen served as Eduction Director for NARI as well as President for the California Contractors Association. He enjoys camping trips in his motor home with his wife and family .
"Lars understands trust. That is what our team is built on, from design through production. We strive to achieve or exceed the owner's expectations."
Dominic – Project Manager
Dominic has a wide range of experience in many trades through the hands on running of his own remodeling company as a general contractor for 15 years. He has a great eye for details and is excellent at solving problems in a way that incorporates design elements with functionality. He always puts the needs of his clients at the highest priority and wants to make the remodeling process as enjoyable as possible. He comes from a large family of 13 that has instilled in him great people skills and a high level of consideration for others. He has a wife and 2 children of which he strives to lead in Christ-like manner. He enjoys a wide array of outdoor hobbies such as surfing, snowboarding, and dirt bike riding.
" I came to Lars to be part of a Team, and what I found was more like a Family; I always know I have their support and that carries through to our clients."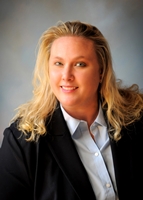 Krista – Project Manager
Krista was born and raised in San Diego and 3rd generation in construction. She has been involved in both the residential and commercial construction industry for over 20 years. She comes equipped with a Fine Arts degree and after working in the commercial side as a professional Field Engineer, she made her transition into residential custom home building and remodeling by owning her own company as a licensed general contractor for over 15 years. Facilitating clients with turning their dream home into reality is the core of her very existence. She is solution orientated and eager to be a part of your team.
Krista enjoys spending time with her family attending classic car "street rod" events, caring for family friends, gardening and fishing.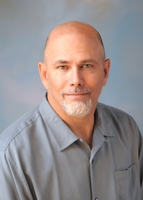 Gary – Project Manager
Born and raised in San Diego, Gary has been a Project Manager for over 10 years in the residential and commercial construction industry. He has vast experience also in owning his own construction company prior to being a Project Manager. Gary joined the Lars Remodeling & Design team in 2017 to further his career and expand his knowledge as a Project Manager.
In his off time, Gary enjoys extreme sports such as wakeboarding, backcountry snowboarding, and surfing. "I feel the most important thing in life is to NEVER stop learning and to always be teachable".
TC – Production Assistant
TC has been a valued member of the Lars team since 2013. He brings with him 40 years of experience, both in commercial and residential construction. TC began at Lars in the capacity of Production Assistant and has recently carved a niche in our company as the On-Site Manager for our downtown high-rise condominium remodels. Everyone who works with TC values his professionalism and his ever-present positive attitude. When asked what he likes about working at Lars, he says "The owner, the Lars employees, and the beautiful work we all do". In his free time, TC enjoys sports, building furniture, fishing, and hanging out with family.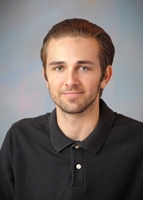 Stephen – Production Assistant
Stephen was born and raised in the great city of Poway, CA. He joined the Lars team in November 2017 as a Project Assistant, with a goal of working his way up to become a Project Manager. "No matter what the job consists of I always try to make it enjoyable and give my best effort. Whenever I am given a task I am determined to get it done the best I can. I enjoy spending time with my loving family and girlfriend." Whenever he is not at work you can find him having a good time with friends at the desert or fishing on the lake.
"Lars consists of great people who are determined to get any job done and I am lucky to work in such an environment."