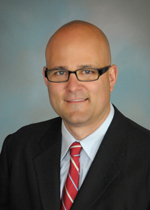 Brandon – Vice President
A native of San Diego, Brandon joined the Lars team in 2003. With years of experience devoted to residential remodeling design, Brandon's creative expertise and eye for detail is instrumental in every aspect of his clients' home remodels, from inception, design, and estimating, through successful project completion. Brandon graduated with degrees from both the California Culinary Academy and San Diego State University. He enjoys spending time outside work camping, hiking and traveling with his wife and children. "Lars Remodeling & Design has assembled a team of professionals that genuinely care about their clients and finished product. You will not find a company that excels to a greater degree in building relationships and transforming houses into beautiful homes."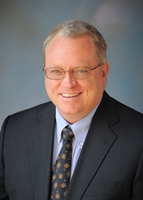 Carl – Director of Design
Since 1988 Carl has been helping people realize their dreams while expressing his creative side. With over 25 years of experience in the design and remodeling industry, Carl has proven to be a great addition to the Lars team as the Director of Design. His department is responsible for producing conceptual drawings along with construction documents to include floor plans, elevations, cabinet designs, and lighting and electrical schematics all the way through interior design and the finishing touches for our homeowners. As a professional member of A.I.B.D. (American Institute of Building Design), Carl keeps on top of the latest developments in the building industry. In his spare time, Carl enjoys playing ball with his children, fishing, and snowboarding. "I particularly like to work with families who want to stay in their homes and transform them into a more enjoyable environment."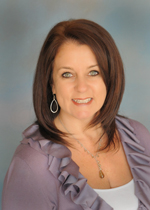 Lori – Senior Project Consultant, CAPS, CGBP  (Certified Aging in Place Specialist  & Certified Green Building Professional)
With over ten years experience in the remodeling industry, Lori has used her expertise to design everything from professional grade putting greens to kitchens, bathrooms and custom room additions. She has an artistic eye for detail, and is always attentive to what her clients truly want in planning and envisioning their remodel. Lori enjoys making memories with her two daughters and family, and likes to spend time volunteering, camping and hiking. "The best part of working at Lars is being surrounded by a family of true professionals that work together as a team. The collaborative talents and shared expertise is what sets Lars apart."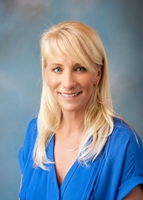 Jennifer – Project Consultant
Jen has been an industry professional for over 15 years. She launched her design and construction career working in the new home industry consulting with builders on product development and design trends. Her love for interior design naturally lead to launching her own interior design firm and staging company in 2003 and she began serving her clients with her "design from the inside out approach." Jen brings extraordinary experience to the Lars team with her creative ability to see the big picture and break down all the details for stunning results.
Jen is also inspired by her two children, her love of road cycling, teaching spin, and golf.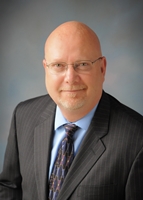 Jeff – Project Consultant
Jeff has been working in the construction industry for over 30 years, with experience in both residential and commercial construction. For 22 years Jeff owned a design-build company in Atlanta, providing excellent "hands on" experience working with homeowners to achieve their remodeling goals. Working as a licensed general contractor in residential remodeling gave him a strong understanding of all phases of the industry. His compassion and consideration for clients, tradesmen, and fellow staff members fits well with the family atmosphere at Lars.
In his off time, he enjoys camping, spending time with his family, riding bikes with his wife, cooking, and reading. "Helping people achieve their goals, seeing projects finish, and exceeding expectations is extremely rewarding."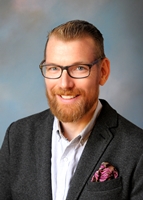 Ken – Project Consultant
Ken has spent more than a decade helping people make their home beautiful. With a Bachelor of Architecture degree from Woodbury University and several years as a retail manager, he brings a unique blend of experience enabling him to listen to clients, understand their priorities, and communicate the possibilities of their space. Whether through his Architectural design practice or through the retail sector, Ken has taken great joy in developing relationships, discovering people's dreams, and making those dreams a reality.
Ken is married and has 3 children. One of his goals is to visit all 58 U.S. National Parks with his family.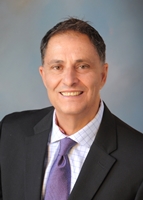 Michael – Project Consultant
Michael began his career in the early 90's designing commercial and industrial kitchens and dining spaces in Chicago and the surrounding areas. Upon relocating to San Diego, his experience was shifted to residential design, which offers his clients a well-rounded perspective. Developing relationships and genuine trust while assisting customers with effective communication has been the "Hallmark" of his success.
As a young boy, working in his father's business building and upholstering furniture, he learned the skill to build and coordinate fabrics and design. To this day, Michael is continuing those skills by creating unique woodworking projects for family and friends.
Being part of the team at Lars has further enriched his knowledge and he is happy to collaborate with other members of our team to provide a superior experience for our clients.
Coaching his sons "Little League" teams was a fun memory and provided them the teamwork skills they would need in their future. Exercise has always been a big part of his life, with spin class now occupying a lot of his spare time.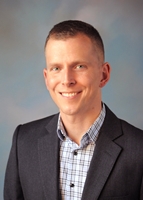 Matt – Showroom Manager
Originally from Chicago, Matt began his career in the remodeling industry in 2005.  Working alongside his father (a veteran Residential Interior Designer), Matt started as a general contractor installing kitchen & bath projects before following in his father's footsteps and moving into residential design.  His career came full circle when he began specializing in the latest appliances as well as kitchen and bath fixtures.  Working as the Showroom Manager at Lars Remodeling & Design, Matt indulges his passion for technology and helping clients with selections.
In his spare time, Matt enjoys traveling, going to the beach, cooking, staying active, and exploring San Diego with his husband.
"I truly love working with clients during the remodeling process and seeing their project from initial consultation to final completion.  It's always a team effort and something Lars Remodeling & Design does so very well."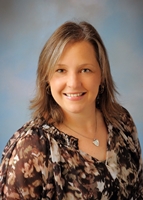 Vevalee – Concept Designer
For nearly 15 years Vevalee has worked in the field of architecture and design. She is native to San Diego and holds a bachelor's degree in architecture from Woodbury University. She began her career in commercial design, quickly realizing she wanted a more personal connection with clients. That lead her to residential design, focusing primarily on kitchens and baths. Her technical skills and attention to detail allow her the ability to create AutoCAD drawings for design and construction. In her role as concept designer Vevalee works closely with a wonderful team of design professionals to create interactive 3D models of projects based on design criteria tailored to meet each individual client's desires for their dream home. Outside of the office Vevalee spends her time with her husband and two children, enjoying the outdoors, hiking, fishing, canoeing, and camping.
"It brings me great joy to see our client's dreams become reality."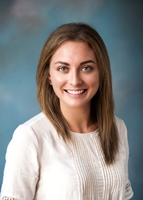 Alexandra – Concept Designer
Alexandra has worked in the field of interior design over the last 5 years. Graduating from the Art Institute of California – San Diego in 2011, she holds a Bachelor of Science in interior design. Starting off her career as a color specialist, she transitioned into the furniture and tile industries, which has led her to her position as Concept Designer. "I love that I get to embrace my creative side as well as my technical side in the design process. It is so much fun for me to see the designs come to life in 3D. It is an honor to work with such a fun and talented team." In her free time Alexandra enjoys practicing and teaching yoga, seeing live music, and spending time at the beach.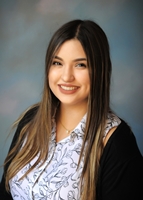 Vianney – Concept Designer
Vianney received her Bachelor of Fine Arts in Interior Design from the CIDA accredited program of the Design Institute of San Diego. In her four years in the industry Vianney has focused on the more technical side of design. Her skills include 3D modeling, rendering, perspectives, and drafting full sets of construction documents. "There is so much heart to residential design, and every decision made has to be really thought out. Ensuring that all the details work in a space, even from a line drawing point of view, can make the biggest difference when it comes to the functionality of the final design."
Outside of the office Vianney loves to surround herself with projects where she can continue to be creative. She helps friends decorate for parties, helps her mom with her baking business, and goes to dance classes of different genres. "I just love all forms of expression through the arts. Especially with dancing, it's a constant challenge of mind and body adapting to a new choreography."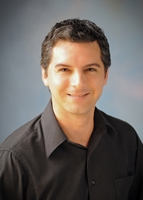 Miguel – Drafter
During a career in the remodeling industry that spans nearly 10 years, Miguel has contributed his skills to both residential and commercial buildings and is well versed in the California Building Code. His background includes residential design, building code research, preparation of construction documents, site analysis, plan permitting & residential solar energy systems design. Miguel studied architecture at Southwest Community College, The Southern California Institute of Architecture in Los Angeles, and while abroad in Japan. After attending SCI-Arc, Miguel moved back to his native San Diego. "I have always maintained a deep interest in architectural design and drawing and like helping to ensure a successful outcome and stress-free process for our clients."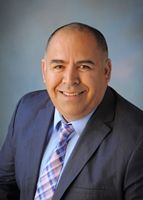 Gerardo – Drafter
For over 15 years Gerardo has worked with architects, engineers, and contractors transferring their ideas into AutoCAD and processing permit applications with various architects and local building departments. At the start of his career, while working with a structural engineer, Gerardo realized that his passion was for architecture. He attended Southwestern College and Mesa College studying architecture and for about 2 years worked in the evenings with an architect, affording him the privilege of drafting architectural and structural plans. This gave him the unique ability to understand both industries at the same time. In his free time, Gerardo enjoys playing basketball and spending time with his wife and kids.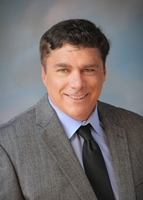 Steven – Drafter
Steven received his Drafting Degree from Balin Institute of Technology in 1988. He has worked as a freelance draftsman for Building Designers, Structural and Civil Engineers, and Architects. Steven's experience ranges from working in large commercial architectural offices to small single-draftsman offices. He has worked for commercial and residential construction companies as a Project Engineer, Building Designer and Planner. Steven has made an excellent addition to the Lars team. In his free time, Steven enjoys golfing and baseball.
"My family is my most valuable asset."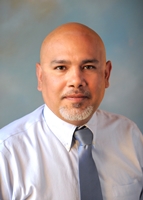 Carlos – Drafter
In 1993, Carlos received his Associates Degree in Computer Aided Drafting from ITT Technical Institute. Since then he has worked on obtaining experience with commercial projects, telecommunication cell sites, restaurants and the ultimate reason why he selected this career, architectural residential design and drafting. In 2010 Carlos started his own drafting and design firm preparing plans for contractors as well as providing drafting services to a few architects and structural engineers.
Carlos is married and has 3 daughters and a son-in-law. While not at work Carlos enjoys spends his time with his wife and daughter and looks forward to visits from his other two daughters and son-in-law who live out of town.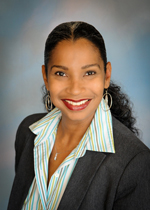 Yvette – Senior Interior Designer
Having worked in the field of interior design and remodeling for the past 14 years, Yvette provides her clients with creative inspiration and guidance on many of the design details associated with their home remodel. Her expertise has developed through her years of solid experience in assisting clients on renovation projects both large and small. She holds a Bachelor of Fine Arts degree from the Design Institute of San Diego. As a busy mother of two daughters, Yvette enjoys participating in all of their extracurricular activities and doing a bit of vintage shopping in between. "Despite how busy we often are in the office, we always make time for laughter. I enjoy the art of helping homeowners achieve their dream homes and being able to use my design talents on a daily basis."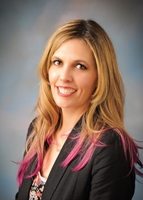 Dani – Interior Designer
Born and raised in San Diego, Dani has always known she was destined to create. "For as long as I can remember, I've been influenced by space, light, color and texture. Even as a kid, I'd rearrange my room regularly, and that play turned into a passion." As a student athlete at Southwestern College, she pursued her love for sports and in her spare time found her passion for design, creating gift shop windows at a local theme park. Graduating from the Design Institute of San Diego in 2004 she began her creative journey within the design world. With 8 years of residential design experience Dani joined the Lars team in early 2016. "I relish being surrounded by beautiful things every day, and I love the relationships I develop with clients and vendors." Dani's drive, passion and creativity make her ideally suited for the Interior Design profession.
When Dani is not creating beautiful spaces, she treasures spending time outside with her husband and dogs in the beautiful San Diego sunshine. She also enjoys being commissioner in her Fantasy Football League.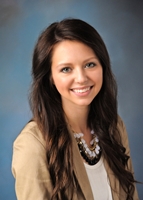 Jessica – Interior Designer
Jessica is originally from Nashville, TN. She graduated from the Interior Design Institute in 2014, starting residential design immediately after. Her last job was as a designer for a Nashville builder where she designed more than 150 custom homes. Jessica has known that she wanted to design ever since she was little.
"Our homes are such a huge part of our lives and for me, design is more than "making things pretty". "I love the challenge of creating a space that's not just pretty, but also practical, and makes someone proud to call their home!" Jessica spends most of her free time being active with family and friends. She loves to workout, entertain, and hike.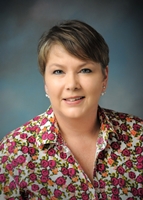 Laura – Interior Designer
Laura has been working in the San Diego design community for 18 years and holds a Bachelor of Arts Degree in Interior Design from San Diego State University.  She is a NCIDQ licensed designer and two-time local NKBA award winner.
Laura has always had a natural talent for design and has a background in fine furniture and custom soft goods creation.  She pours out her passion for design in every project.
"A book called 'A Pattern Language' by Christopher Alexander 1978, influenced me to make interior design my career," she says.  Laura takes away from this book her most important understanding about interior design:  the spaces we live in and move through impact our well-being!  She is a mom and a dog lover, and as a San Diegan she enjoys travel adventures, playing with her dogs and trying new restaurants.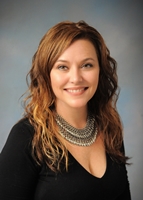 Wendy – Interior Designer
With almost 14 years of experience in the industry, Wendy has developed a keen eye for creating awe-inspiring surroundings. She began her career working on high-end residential interiors designing every layer of design from custom lighting to furniture and everything in between. She takes pride in her ability to transform spaces by bringing ideas and inspirations to life. Wendy's mission is to create interiors with a fresh perspective that uniquely reflect the client's personality and desires. Her detail-oriented, client-focused approach makes her flexible and fun to work with. Wendy can translate any style to satisfy the desires of an assortment of different clients. Her personal design style consists of a balance of natural, vintage and modern materials and décor. Wendy graduated from the Fashion Institute of Design and Merchandising with an AA in Interior Design.
Outside of design, she enjoys cooking with her family, live music, crafts and spending time with her family and friends.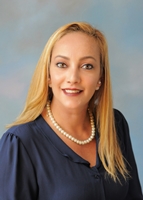 Karla – Junior Interior Designer
Karla was born and raised in Sao Paulo, Brazil. She moved to San Diego to pursue her passion for Interior Design. "I remember I re-painted my room and took my mother's furniture from around the house to make it more functional. I would often find my sister and my mom hanging out in my room because they felt comfortable." In 2011 she earned her Bachelor Degree of Fine Arts in Interior Design from Design Institute of San Diego.  Karla enjoys Power and Olympic weight lifting and has participated at the Crossfit Open Games World Wide Competition on three consecutive years. "I use my high intensity workouts to remind myself that I am more powerful than my mind tells me I am." A true nature lover, Karla enjoys being at the beach with her daughter, creating artwork and doing puzzles.