10 Design Tips to Make a Large Room Feel Comfortable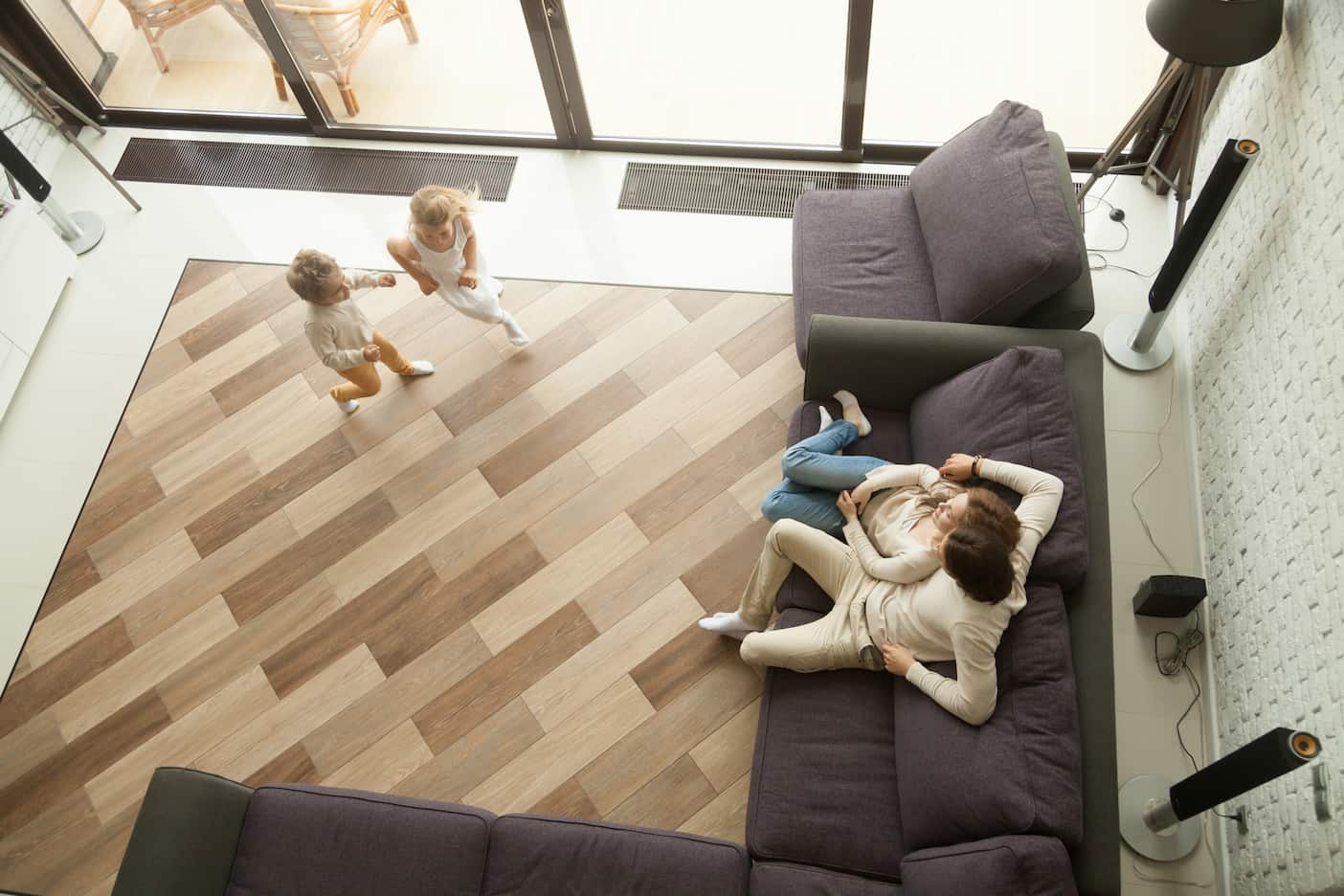 Everybody likes spacious rooms, and it's no surprise! They can accommodate all sorts of furniture, they don't feel crowded if you invite more than two or three guests at the same time, and they can easily be divided to create multiple smaller areas.
However, when not properly decorated or planned out, spacious rooms can feel rather empty and cold. Luckily, the power of interior design comes to the rescue.
How do you make a large room feel cozy?
Here are the top 10 ways to get the most out of a large room and create an inviting, warm look:
1. L-shaped sofas are your friend
There's no better place to put a huge L-shaped sofa than in a big living room. These sofas can also be used to separate two seating areas. For example, if you want to keep your kitchen and dining area separate from the living area, an L-shaped sofa can serve as a visual divider.
2. Two-tone wall painting
Not everyone likes high ceilings. An easy way to solve this problem is by painting your walls only part way up. This creates the optical illusion that the ceiling isn't as high as it really is. This makes the room feel cozier and more intimate.
3. Strategic screen placement
Screens are a simple and effective way to "cordon off" certain areas and make a room feel like it has been split into multiple smaller areas. This creates a more intimate atmosphere without taking away from the feeling of being in a large space.
4. Divide the space with a daybed
Are you looking to fill out a large sunroom or living room? Why not split it into two separate seating areas (eg., one for the sofas, another for the dining table) by placing a daybed, chaise, or bench in the middle?
5. Get some plants
Houseplants can serve as an excellent contrast to large, bare walls, especially if these walls are extra-high. Likewise, empty corners are the perfect spot for a big pot with a stylish leafy plant that will add a refreshing splash of green. Additionally, plants are especially useful if you want to make a home office feel less formal.
6. Create a reading area
Pick out a corner and furnish it with a cozy daybed or an easy chair, and you'll create a small area that's ideal for those times when you just want to kick back and relax. Include a small coffee table and a reading light for maximum comfort.
7. Bring in some x-benches
Adding some x-benches is a practical way to fill out space. Not only do they look chic and serve as additional seating, but you can also use them as side tables or footstools.
8. Make good use of a console table
Like daybeds, console tables can be used to section off areas of a spacious room. To do this, simply float a sofa in the center of the room and put a console table behind it.
9. Get a large ottoman
Traditional coffee tables are often impractical in large rooms. So, why not get a huge upholstered ottoman instead and place smaller coffee tables on the sides of the sofas? This is a great way to fill out the space and add softness without compromising on utility.
10. Decorate your walls
Leaving the walls in a large room bare can make the entire space look empty and unfinished. Adding framed pictures, wall clocks, wall-mounted screens, floating shelves, wall lights, and similar decorative, and useful items can really give the room a nice, unique look.
Where can I get first-rate home remodeling guidance in San Diego?
Furnishing a large room to make it feel comfortable and balanced can be a lot harder than most people think. It's very easy to overdo things with too much furniture and decoration, or underdo them and make the room feel like a half-empty warehouse.
Lars Remodeling & Design is here to help! As the leading provider of home remodeling services in San Diego, we are superbly positioned to meet all your remodeling needs. Contact us today.