Simple Guide to a Timeless Home Remodel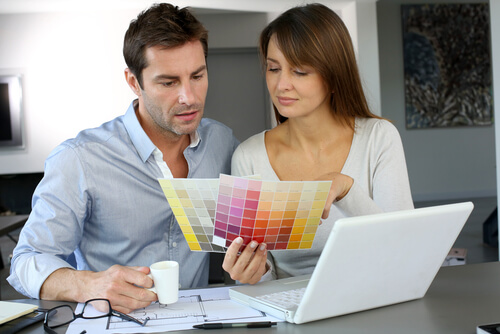 Every home remodeling project requires both time and money, so, naturally, you want to do it right. To ensure long-lasting results, your trusted home remodeling contractor from the area will take your lifestyle, habits, and needs into account, and provide you with customized remodeling solutions that check off all the boxes.
Let's find out what aspects of the remodeling project you should focus on and how to select the design that you will love for many years.
How to make my home remodel last?
With so many choices of finishes, fixtures, and furniture available on the market, you can lose sight of what it is you have been looking for in the first place. To be sure that you're investing in a home remodel that will withstand the test of time, you should plan ahead and choose wisely. Here are a few simple tips that can help you with that:
Appreciate the timeless beauty of classic designs

Different trends come and go, but classic designs stay relevant for a reason. Their timeless, yet strikingly simple aesthetic value is what makes them so easy to incorporate into almost any space. This will allow you to play with different combinations and come up with your own customized variations that cater to your taste perfectly.

Be practical

To be able to love your newly remodeled house for many years to come, aside from making sure it looks charming, you should see to it that it is equally functional and practical.

You can start by selecting the right living room and kitchen layout that will help you maximize the space and allow you to arrange the furniture in a way that won't overwhelm the place and make it hard for you to move around. Then, think about the best storage solutions since the lack of it is one of the most common reasons why homeowners fall out of love with their homes.

Trust your instincts

Every household is different, and you are the only person who knows what can make you happy. So, instead of following the trends blindly and trying to replicate the exact look of a kitchen that you've found on a front page of some magazine, feel free to add a personal touch to the whole experience. Always try to get a design that is an accurate reflection of who you are.

Invest in high-quality finishes and furniture

If you want your home to stay in excellent condition and avoid spending a fortune on constant repairs and replacements, you need to invest in top-quality materials. Even though this may mean a slightly larger initial investment, it will undoubtedly pay off in the long run, making you fall back in love with your home over and over again.

Introduce bold colors through art and accessories

While neutral, pastel shades are always an excellent choice because they will never go out of style, this doesn't mean that you can't add a pop of color to your place as well. The simplest way to achieve this is through colorful accessories or a few captivating art pieces.

After all, it is much easier to change a couple of details in your home's interior design when you get bored with your current color palette than to have to revamp the entire room.
Where to find the best home remodeling contractor near me?
Contact Lars Remodeling & Design. We deliver our comprehensive remodeling services throughout the area, so whether you live in the San Diego city center or any of the surrounding neighborhoods, you may count on us!
We boast a team of seasoned remodeling experts who possess vast experience and will apply tried-and-tested techniques to provide you with the highest quality service, leaving no room for errors. Visit our website to learn more about the different room and home addition projects that we've conducted with success over the past years and schedule your consultation today!