6 Kitchen Color Ideas With Staying Power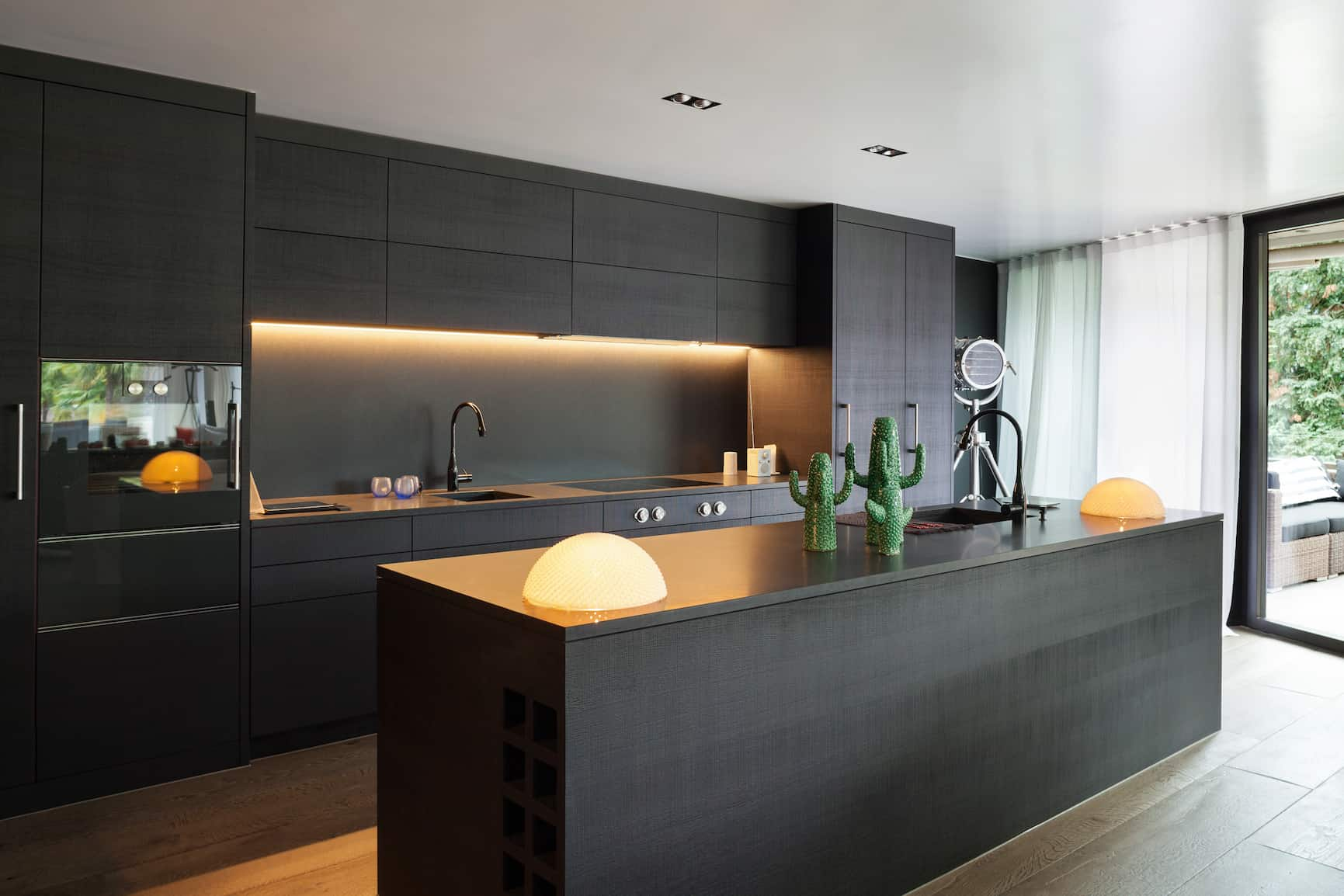 The kitchen is one of the most important rooms in any American home. Not only is it the place where we prepare and store our food, it's also where many of us entertain guests and spend a considerable part of our time at home.
Needless to say, making sure your kitchen looks its best and uses colors that are easy on the eye is one of the most important things you can do when it comes to the interior design of your home. Keep reading to learn how to pick the right color scheme for your kitchen!
What is the most popular color for a kitchen?
Here are 6 tried-and-true kitchen color ideas:
1. Black and white
As contrasts go, few things are as beautiful and as striking as a black and white kitchen, especially if you include the classic checkerboard floor. Just make sure not to use more than 20% black, as that may make the kitchen feel overly dark.
If pure black and white seems a little too dramatic for you, you can always add some pale gray and charcoal off-black into the mix. Using black window sashes is another great way to add a little black to your kitchen without calling too much attention to it.
2. Add some wood to your black and white
If you feel that a purely black and white kitchen looks too cold or contrasty, you can always soften it by adding wood accents and wooden flooring. This will make your kitchen feel more earthy and spontaneous, without making it resemble a living room too much.
3. Earthy look
Adding wooden floors, countertops, and cabinetry, as well as a soft, colorful rug, are all great ways to create a cozy, countryside feel. You can further accentuate this timeless design by adding food colors such as champagne and olive green into the mix.
4. Tomato red accents
Most people would agree that red is a fiery color, and that adding too much of it (eg., painting the walls red) can have a negative effect on how a room feels. However, a few red items and surfaces (such as red cabinetry or curtains) can really serve as a beautiful contrast to the rest of your kitchen.
5. Blue
When it comes to kitchen colors, you can't go wrong with blue! A combination of neutrals and shades of blues (including purple-blues and green-blues) not only looks beautiful, it also has a calming effect and really brightens the room. Furthermore, this approach allows you to easily shake things up by adding new accents at a later date.
6. Blue, red, and white
These three colors have been a popular choice in American kitchens for a long time now, and it's easy to see why. White creates the sense of cleanliness that every kitchen needs, blue serves to make it all feel very soft and homey, and red gives the room the passion and excitement it needs to feel truly complete.
Where can I find the top San Diego kitchen remodeling experts?
Have you recently built a brand new sunroom, but you don't know how to use the available space in the best possible way? Perhaps you're not sure which flooring option to use in your kitchen, or you need someone to perform in-depth measurements for your home office?
Whatever your interior design and remodeling needs might be, don't hesitate to give Lars Remodeling & Design a call! With nearly three decades of industry experience, we boast the knowledge, the equipment, and the impeccable track record necessary to render truly exceptional home renovating services. Get in touch with us today!