8 Stylish Shelving Ideas for Home Offices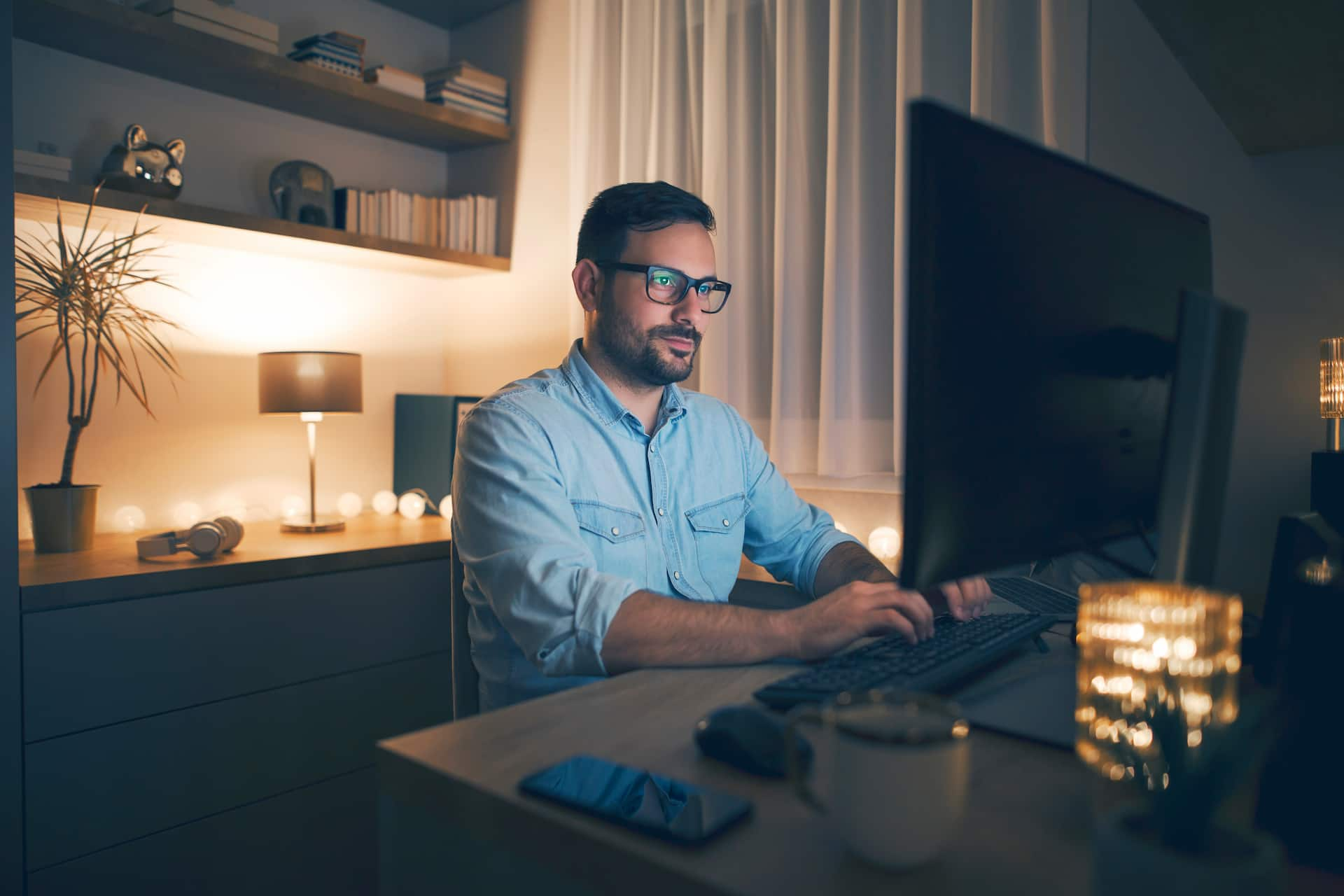 With everything that's happening in the US right now, it's no surprise that an increasing number of Americans are choosing to work from home. And what better way to do that than by creating your own home office that perfectly fits your personal and professional needs?
Whether you're repurposing an existing room, or permanently expanding your home by adding a dedicated work area, one of the challenges you'll need to deal with is deciding how you're going to store your office supplies and other work equipment.
How to choose the right shelving for your home office?
Her are 8 modern shelving ideas for that will turn your home office into a stylish hub of creativity:
1. Lacquered colors
If you really want to make a visual impression on your visitors, or you're the type of person who loves a bold-looking workplace, consider going with a fully lacquered color palette. The reflective qualities of lacquer also enable you to use deeper colors without making the room look overly dark.
2. Floating shelves
Not everyone wants a huge home office that takes up an entire room. Adding some floating shelves above your workstation is a great way to create storage areas for your office supplies (or decorative items) without the need for an entire bookshelf or cabinet.
3. Pillars and arches
One of the great things about custom built-in bookcases is they really become an integral part of your home office. For example, built-in wooden pillars can serve as the side walls of your bookcases, while sensible arches can be placed over them to make the bookcases feel more spacious.
4. Library ladders
Does your home office have very high ceilings? A great way to make use of those big walls is by covering them with extra-large bookcases and adding a library ladder that slides along a rail on the bookcase. Also, even if you don't actually need it, you may still want to get a modern library ladder just because they look so awesome!
5. Keep your home office storage flexible
Wheeled cabinets, stylish storage boxes, and adjustable shelves that can be repositioned are just some examples of flexible and efficient storage that can also be used to add to the decor of your home office.
6. Put your office in a closet
If you have limited space, or you want to keep your work and the rest of your home clearly separated, a great option is to convert a large wall closet into a working space. This is also an effective way to keep sensitive data and items away from children: simply lock the closet when you're not working.
7. Create a shared workspace
If your roommate or significant other also works from home, a practical way to save space is by designing a shared home office. In addition to enabling you to make a truly unique-looking workspace, working side by side with someone will also improve your productivity by fostering an office-like atmosphere.
8. Glass-front cabinets
Cabinets with glass doors have the twofold advantage of protecting your belongings from dust, while also giving you an opportunity to showcase your book collection. Furthermore, since light bounces off of glass, glass-front cabinets can help make a room feel brighter overall.
Who provides the finest home renovating services in San Diego?
The easiest and most effective way to get a practical and good-looking home office is by having the top experts in the home remodeling business design it for you. That's where Lars Remodeling & Design comes in!
With over 28 years of industry experience, we're uniquely positioned to provide you with the full range of home renovating services. Want to make the most out of a large sunroom? Or perhaps your laundry room could use an update? We can do all that and more! Contact us today.