Your Guide to Modern Style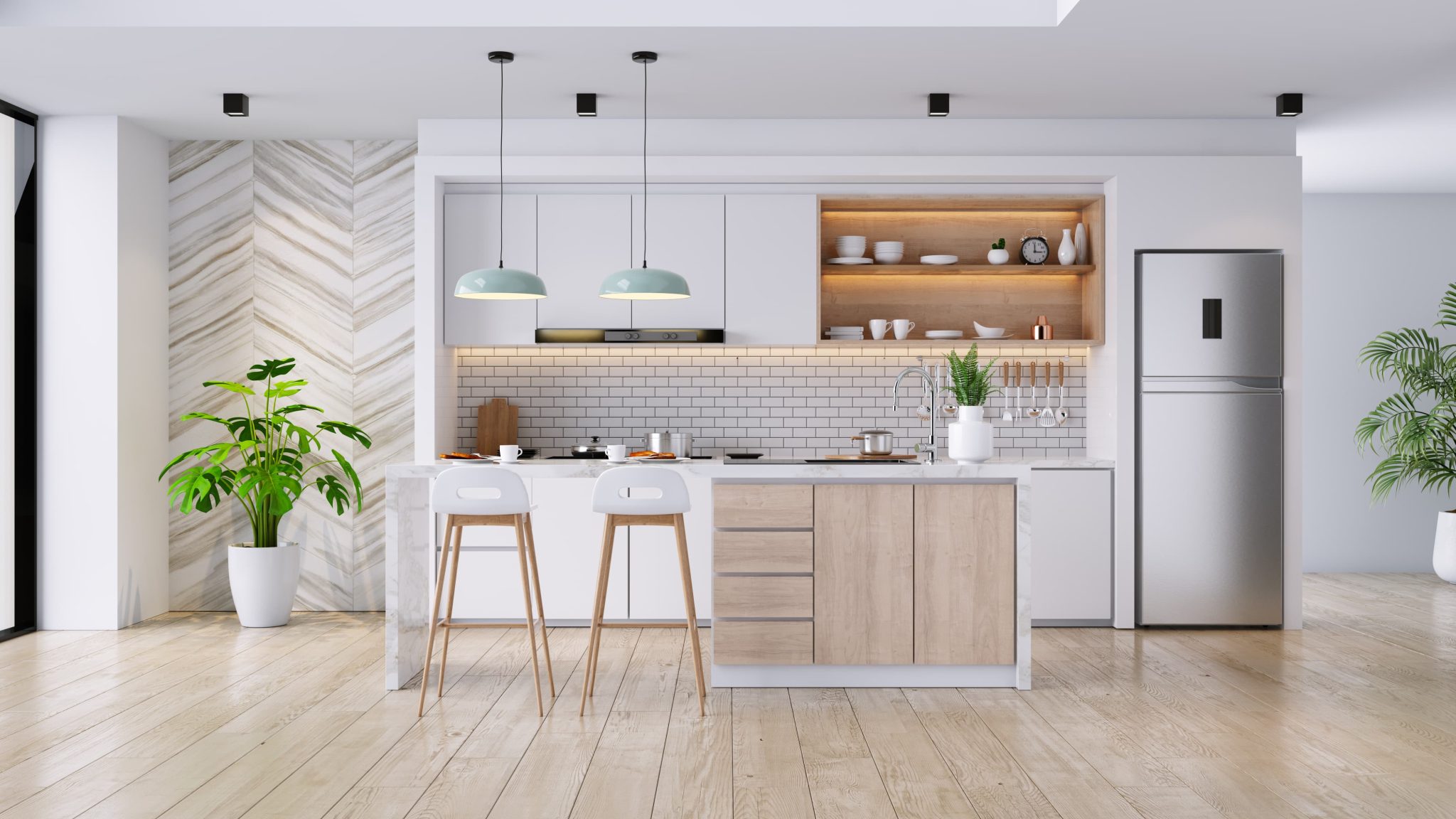 So you've decided to remodel your home. Great choice! Having house renovation experts in San Diego redo your decor in a different style is a great way to breathe new life into an old and familiar house, or transform a new home into the ideal living space you've always wanted.
Unless you're an interior designer yourself, you'll likely want to use an established decor style to truly tie your home together in a way that's both practical and pleasant to the eye. But how do you choose the right interior design style for your home? What do people actually mean when they say a decor style is "modern" or "contemporary"?
Understanding the different styles in interior design is crucial if you want to pick the one that perfectly fits your needs. In this article, we're going to help you do just that by explaining the basics of the modern decor style. Read on!
What is modern decor?
The modern interior design style began in the early 19th century and matured during the 20th century. It's characterised by its avoidance of traditional design and building materials such as stone, brick, and wood, and increased use of industrial materials like steel, glass, and concrete.
Modern style decor should be:
Minimalistic. Open spaces, clear surfaces, and an avoidance of color and elaborate patterns are the norm for modern decor.
Architectural. The main "attraction" in modern decor is the space itself, rather than the stuff in it. As such, the furnishings should echo the architecture rather than draw attention from it.
Clean. The space should be crisp, sculptural, and spotless, with strongly defined shapes, surfaces, and lines. Any embellishments should be carefully planned, or kept to a minimum.
Modern decor should never be:
Heavily decorated. Modern style steers clear of traditional ornamentation and embraces simple, straightforward forms. Its beauty comes from the way it showcases the architecture itself and the elegant and precise simplicity of its furnishings.
Busy. A modern decor home should feel spacious and well-organized. Furnishings should be chosen and placed with utmost care, and any accessories should be kept to a minimum.
Trendy. Modern style has been around for a long time, so its rules are well-known and clearly defined. Needless to say, this doesn't leave much space for experimentation or trend-chasing.
How is modern decor different from contemporary decor?
Modern interior design style emphasizes clean lines and uses a less-is-more approach when it comes to adornment. It has a long history and clear rules that have been mostly established at Bauhaus, a famous art and design school in Germany.
On the other hand, contemporary style uses or combines whichever furnishings are currently "in". It doesn't draw from any specific time period, and as such is a lot more open to personal interpretation and experimentation.
Where can I find highly reliable house renovation experts in San Diego?
Are you in the process of moving to San Diego, and you want to have your new home extensively renovated in a way that perfectly meets your needs and preferences? Or perhaps you're looking to completely update an old home, and you want to ensure the job is done by a team of seasoned experts?
Here at Lars Remodeling & Design, we can meet all those needs and more! With nearly 30 years of industry presence and the distinction of being the first NARI-certified company in San Diego, we can proudly call ourselves the top home renovation company in the city.
Whether you want to create a gorgeous rustic atmosphere in your home or make your kitchen a part of your open living space, you can rely on our team to deliver exactly the results you want. Call us today!