Your Guide to Traditional Style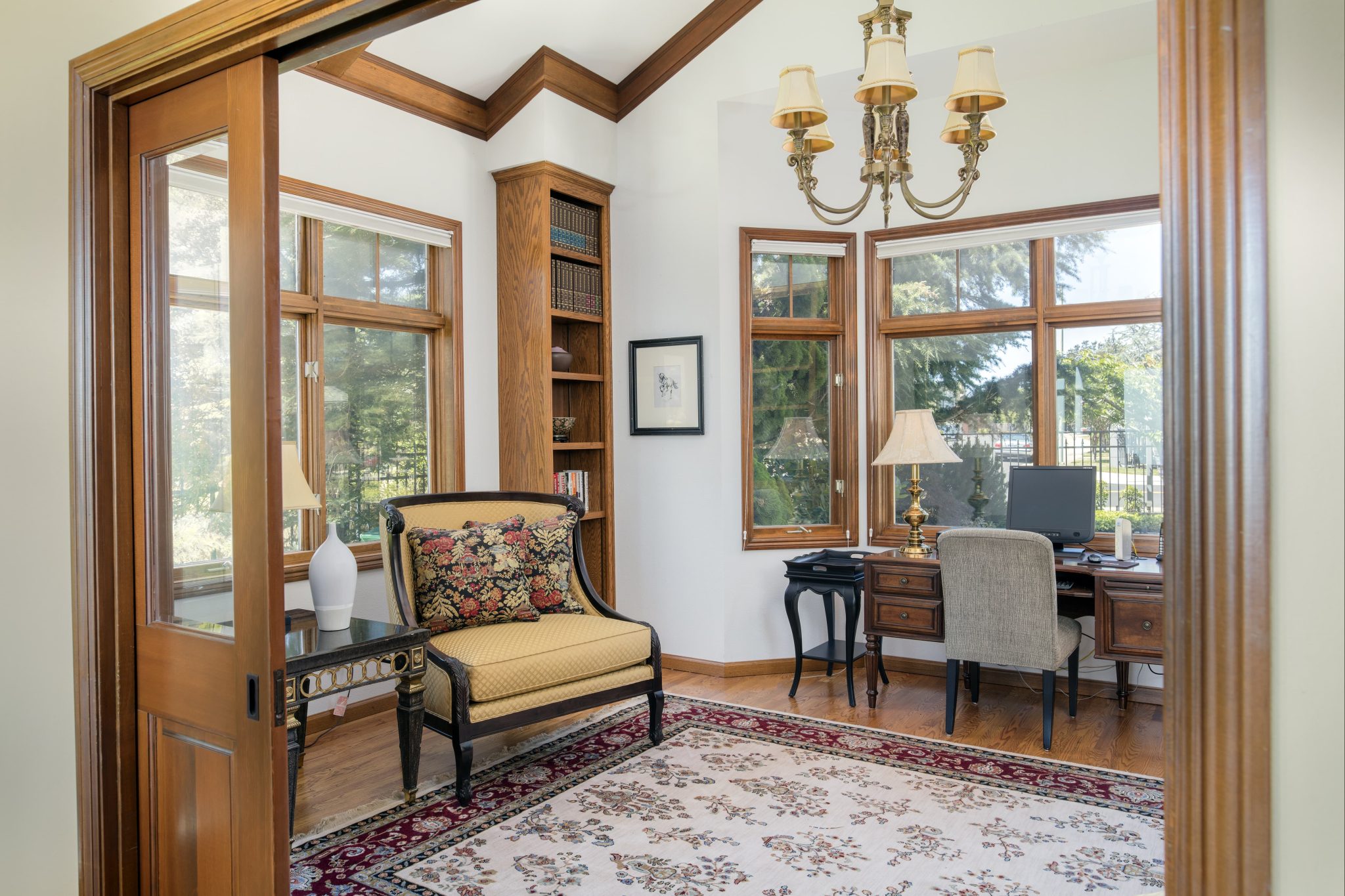 Whether you're furnishing your home yourself or communicating your ideas to an interior designer, understanding the different styles used in home decor is crucial in order to make sure your renovation project achieves the results you want.
However, with so many different traditional and modern styles to choose from, it can often be difficult to determine which style a particular piece of furniture, type of paint, or room arrangement falls under.
In this article, we'll help you get a better sense of different styles by discussing the ins and outs of the traditional interior decorating style. Read on to learn why this style has endured as one of the most popular home decor styles in many parts of the world.
What is traditional style?
Traditional decor combines warmth, comfort, and a welcoming feel with a deep respect for history, rich wooden textures, thick carpets, lovely patterns, and heirloom-quality antiques. Despite using high quality materials and symmetrical arrangements, it's still designed to give each room a natural and pleasant flow.
Traditional style emphasizes the following:
History. The traditional style interiors emulate the grandiose homes the upper classes of old used to live in. As a result, it emphasizes timeless furnishings and may even include actual antiques.
Comfort. Textiles used in the traditional style tend to be luxurious and soft, while the furnishings usually have rounded edges and soft, plump upholstery.
Formal. Despite being extremely comfy, traditional style homes still use symmetrical furniture arrangements, refined materials, and glossy wood surfaces.
Traditional style should never be:
Utilitarian. Traditional homes emphasize lavish designs and tiny details. Although formality is an important part of traditional interiors, they still don't mesh well with items that are designed to be strictly practical (eg., steel tables, bezel-less picture frames, and so on).
Trendy. If you enjoy incorporating the latest fads or futuristic-looking technology into your decor, the traditional style probably isn't the right choice for you.
Minimalistic. Traditional decor usually includes various attention-grabbing furnishings that can range from giant antique sofas and wall clocks, to ornately framed paintings and carefully curated porcelain collections.
Which accessories should be used in traditional homes?
As their name suggests, the purpose of traditional interiors is to provide their occupants with all the classic comforts you'd expect to find in a historical home.
Common traditional space accessories include:
Thick cushions and luxurious throws
Large book collections
White-and-blue ironstone or china
Sculptural, crystal, and glass decorations
Oriental floor coverings
Classic flower arrangements
Which color palettes does traditional style use?
Traditional decor generally avoids overly bold or modern hues and focuses on calming color palettes.
Excellent shades for a traditional home include:
Pale watercolor washes such as pale blue, spring green, and lavender
Rich midtones like sage, barn red, mustard, gold, and Wedgwood blue
Soothing neutrals such as taupe, putty, dover gray, and cream
Where can I find certified and highly experienced San Diego remodelers?
Have you fallen in love with the Scandinavian decor style and you're looking for a top-notch home renovation company that can bring this style into your home? Or maybe you need some expert guidance on which furnishings work great in a rustic home?
Whatever your home remodeling needs may be, don't hesitate to reach out to Lars Remodeling & Design. In addition to providing the very finest home renovation and design services in San Diego, we also have an in-depth knowledge of the latest technologies and trends, as well as current legalities associated with building codes, regulations, and permits.
Contact us today, or check out our website if you'd like to see some examples of our past projects.