How to Blend a Kitchen Into an Open Living Space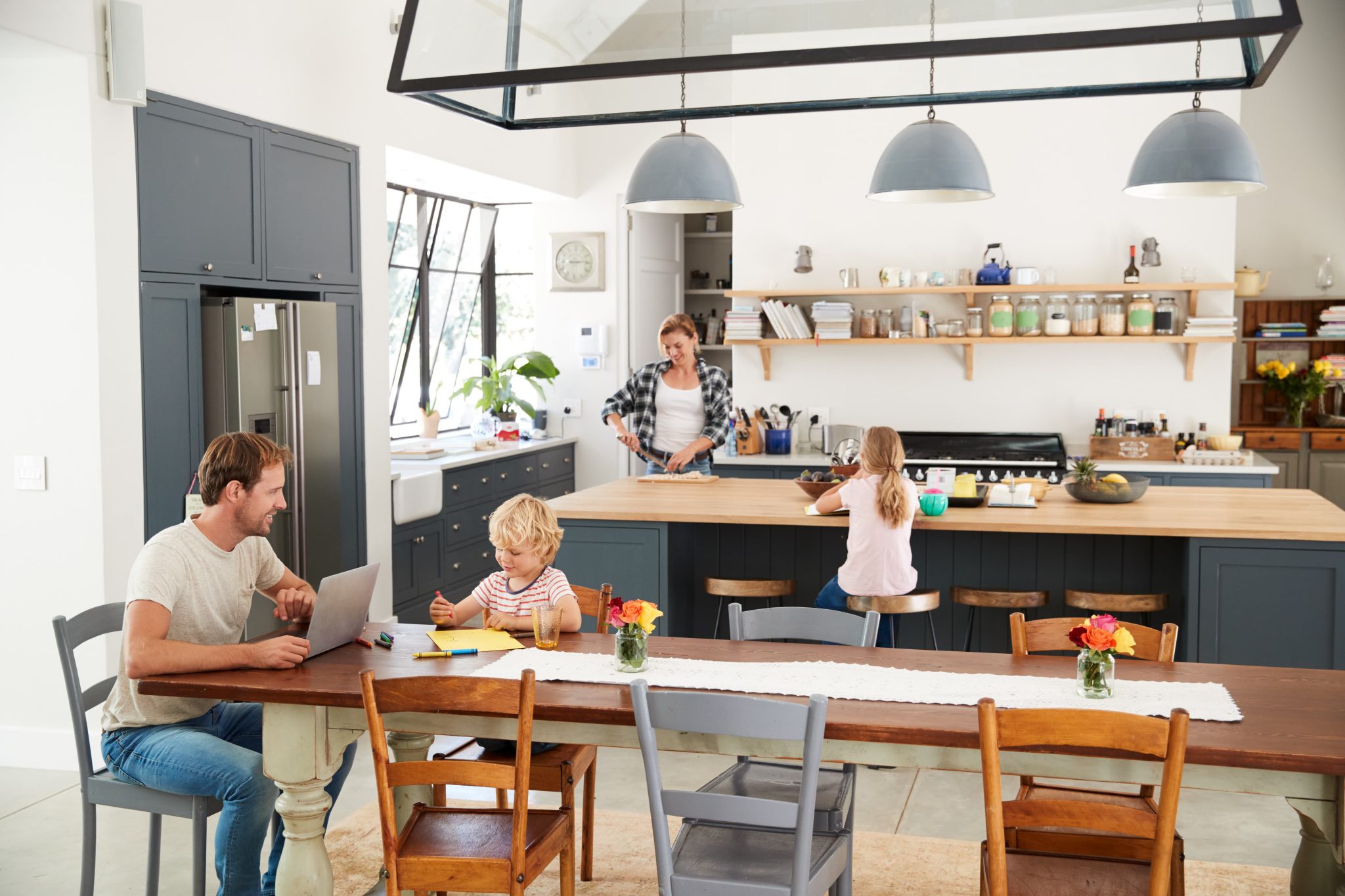 Removing barriers such as doors and walls is an extremely popular interior design choice in modern homes. The goal is to create a more open environment that allows a lot of natural light to flow and enables the occupants to enjoy a shared living space.
Open plan kitchens are one of the most common and beloved features in homes. They're created by either having your San Diego remodelers merge two rooms together (typically a living room and a kitchen) that were originally conceived as separate, or by designing a single kitchen-living room environment from the get go.
If this appeals to you, you'll definitely want to read the rest of this article! We'll provide you with some time-tested tips on how to make your kitchen flow seamlessly into an open living space, so keep reading to learn more.
How to create a great open plan kitchen?
No two homes are quite the same, so naturally no two open plan kitchens are going to be quite alike either. You'll need to look at the available space and carefully consider both the practical and aesthetic aspects of your kitchen-living room design.
Here's how to merge a kitchen with a living room:
Pick the right layout
Take some time to think how people will move through the open-plan room. There needs to be enough space for individuals to pass through without having to go around furniture or pass through the work area of the kitchen while moving between zones.
Keep the kitchen design simple
When furnishing a kitchen, it's very easy to find gorgeous countertops, lovely cupboards, and other elaborate kitchen items. While these choices are fine in a regular kitchen, they can easily clash with or draw attention away from the furnishings in the rest of an open living space.
As a general rule, it's best to use a simple design for your kitchen that adds to the cohesiveness of your open-plan space. Most of the accents should be kept in the living space.
Clearly define each area
Just because all the zones are open to one another doesn't mean that your open-plan space shouldn't have defined areas for dining, cooking, and seating.
A great way to do this is by placing the kitchen next to an exterior wall (this is also helpful when it comes to installing sinks, appliances, and extractor fans) and adding a separator in the form of a kitchen island or a bar.
Furthermore, the dining table should be positioned close enough to the kitchen so that you don't have to carry food a long way from the kitchen to the eating area, but not so far that people who are eating can't keep watching the TV while they eat.
Consider the noises
The kitchen area should be far enough from the seating zone to ensure that the sounds of clattering pans, sizzling food, and running water aren't going to interfere with people who are talking or watching TV.
For the same reason, it's best to keep noisy appliances such as dishwashers, washing machines, dryers, and so on, in a separate room.
Who should I call when I need dependable San Diego remodelers?
Lars Remodeling & Design is a longstanding provider of home renovation services in San Diego. We have the expertise, the experience, and the cutting-edge equipment necessary to make all your interior design dreams come true.
Are you looking to expand your house with a second story addition or renovate a specific area of your home? Or perhaps you want to have your home reimagined as a beautiful rustic haven or traditional estate? We can do all that and more! Reach out to us today.