Your Guide to a Perfectly Decorated Living Room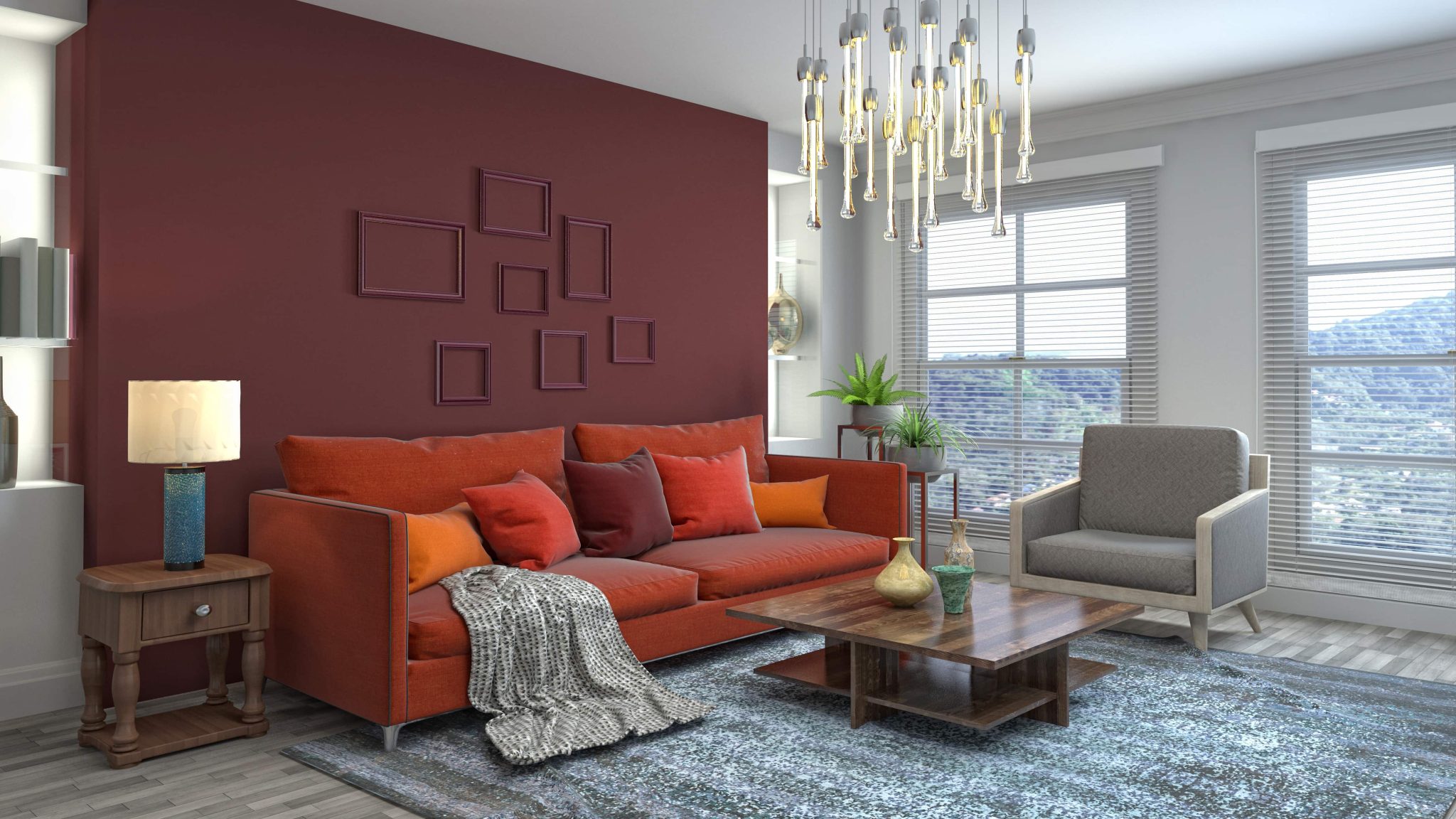 If you're looking for a way to liven up the interior of your home, your living room is definitely the right place to start. With the help of trusted home renovation experts in San Diego, you can introduce the latest living room design trends and create a look that sparks creativity and reflects your style and personality.
These skilled pros will assist you through every stage of the project, ensuring you select the right paint for the walls, pick quality furniture, and avoid making some of the most common decorating mistakes. Let's learn more about the most important aspects of living room design and get some fresh ideas on how you can decorate yours with zero hassle.
How should I decorate my living room?
Take a look at the following living room design tips and choose your favorite ones:
1.
Mix light and dark colors
If your living room is small, you might want to incorporate bright tones into its design to create an illusion of spaciousness. However, going all white can make the room seem too sterile and devoid of character. On the other hand, too many dark nuances can make even a large room seem cramped and unappealing. So, instead of choosing one or the other option, create a nice balance and incorporate both dark and light hues.
2. Combine different textures
As with the colors, you should try to strike a nice balance between different textures in your living room. On the one hand, soft textures like plush, cotton, and wool will make your living room feel comfy, while the hard ones like metal, stone, and glass will add a nice contrast to the design and create a more contemporary vibe.
3. Choose durable materials
Aside from focusing on the aesthetic appeal of your living room and ensuring that the seating is comfortable, you need to make sure it's durable as well. Fabrics have come a long way in the technical department and "performance" fabrics that are impervious to stains and tears and an especially popular choice among families with small children and pets. Additionally, fabrics like corduroy and denim can look super chic and are at the same time very low-maintenance and practical. 
Another great choice is leather. If treated with proper protectants, leather can be very resilient to stains and can be easily cleaned. However, if you have pets, it might not be the best option since it is easily scratched. To pick the best materials for your living room, you should take your needs and lifestyle into consideration and consult the experts for advice.
4. Add a splash of color
Adding some vivid and bright tones to your living room design will make it look more inviting and warm. Whether it's an accent wall, cheerful wall art, or chic accessories, you should be looking for hues that are pleasing to the eye and work great with the rest of the design. Adding a dash of color to your living room is also a great way to express your creativity and get a place that is a perfect representation of who you are and what you like.
5. Purchase lightweight furniture
Finally, to achieve flexibility in the design and ensure you can always adjust it to your needs, you might want to opt for less bulky/heavy furniture that can be moved around easily. That way, you can always re-arrange the seating in the room and get a fresh look without introducing a single new piece.
Looking for a reliable home renovation service in San Diego or the area? Call Lars!
Backed by decades of experience in the remodeling business, Lars always strive to provide our clients with customized remodeling services. Our team specializes in a variety of home and room addition tasks and stands behind many successful home renovation projects throughout the San Diego area.
Whether you already know how you want your newly remodeled living room to look or you need some help figuring it out, we are the right people for the job. Our crew will share their expertise and, based on your unique needs and requirements, advise you on the most practical solutions for your home. Feel free to browse our website for more information and schedule a consultation at your convenience.