6 Things to Consider Before Remodeling Your Bathroom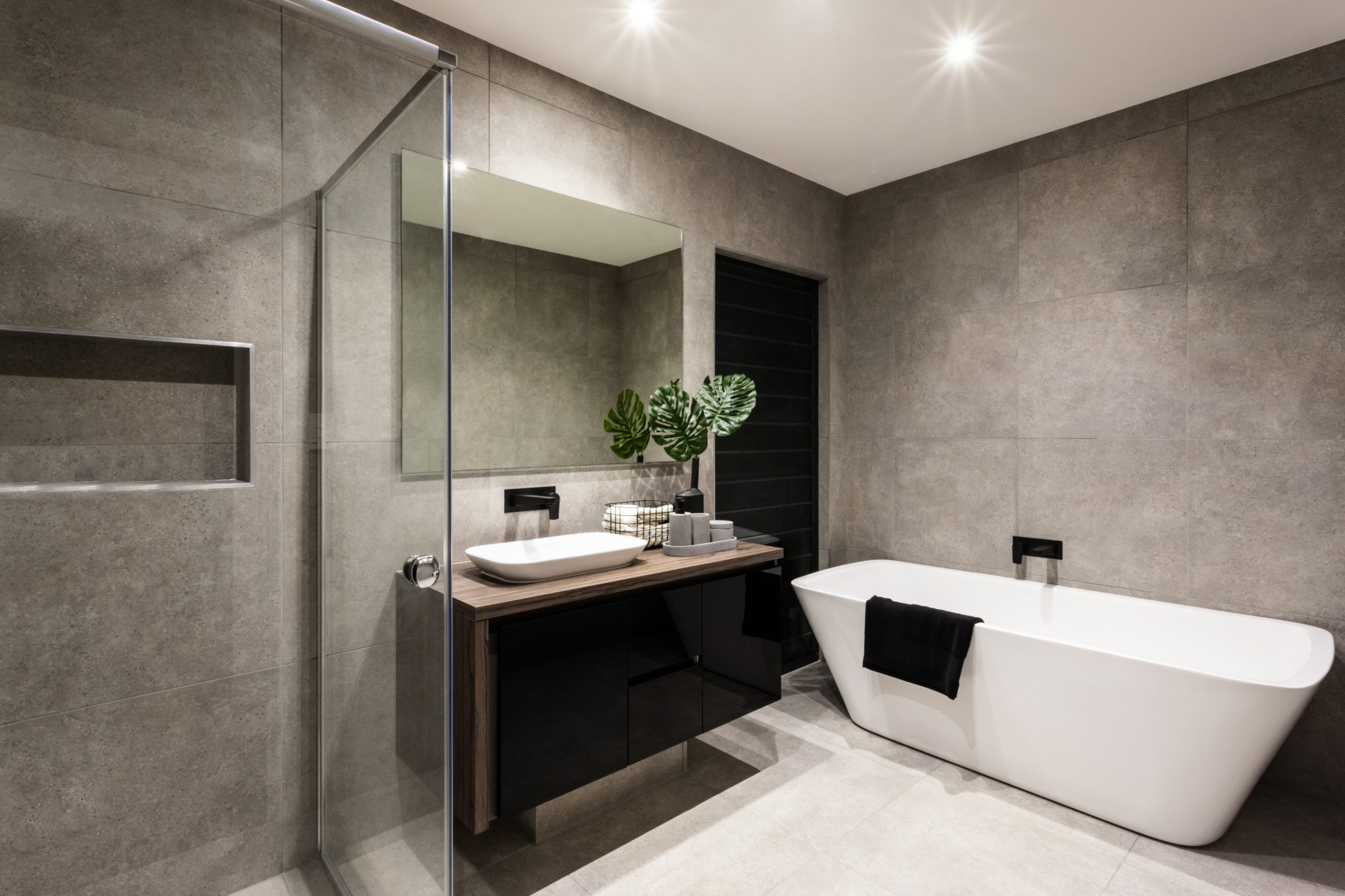 As home renovation projects go, bathrooms can be surprisingly tricky. They tend to be smaller than other rooms, so San Diego home renovators have to come up with innovative ways to fit all the essentials and still give the new bathroom some style.
In the following article, we'll give you 6 time-tested tips on how to use however much space you have available to create a bathroom that's both highly functional and pleasant to be in. Keep reading to learn more.
What should I keep in mind when planning a bathroom renovation?
As with every home improvement project, you need to determine how much you're willing to spend and familiarize yourself with the costs involved before you begin planning. Doing this will keep you from exceeding your budget or running into other problems later on.
Here are the top 6 things to consider when renovating a bathroom:
1. Space the sink and the toilet apart
In theory, you can fit a toilet and a sink into an 11-square-foot area without breaking national building codes. However, for comfort's sake, you should use an area that's at least 6-8 feet long and 3-4 feet wide.
2. Replace the wiring
If you live in an old home that uses 15-amp wiring, there's a big chance that the wiring in your bathroom has been worn out after decades of using hair dryers, electric razors, hair straighteners, and other high-powered devices.
A bathroom remodeling project is a great opportunity to replace the outdated wiring with dedicated 20-amp circuits and add modern GFCI outlets.
3. Plumbing
As many Americans have found out to their dismay, the standard 1.5 inch drains are extremely prone to clogging. This can be a serious problem in large households. Luckily, you can prevent this issue by upgrading to a 2-inch drain.
Furthermore, you should avoid routing your water supply lines through an exterior wall if you live in an area where the temperatures can drop below zero during the winter.
4. Keep accessibility in mind
Lever faucets and handheld showers suit individuals of all abilities and can be installed at any time. On the other hand, permanent features such as barrier-free showers, lowered sinks, grab bars, and wider doorways should be implemented early on to prevent having to make costly adjustments in the future as aging in place occurs.
5. Underfloor heating
There's nothing better than stepping out of a steaming shower onto a warm floor – even in southern California. If installing underfloor heating isn't something you want to do (or you can't fit it in your budget), consider adding an electric mat to complement a bath's existing heating system.
6. Insulate your pipes
Ideally, there should be no plumbing in the exterior wall of your bathroom. Pipes should be brought up through the floor, especially if the bathroom is located on the first floor of your house.
Also, make sure to run the wall pipes on the interior side of the insulation. Flexible PEX tubing is resistant to low temperatures, so use that if your local regulations allow it.
Where can I find the most experienced San Diego home renovators?
Are you planning to add a new floor to your property? Or maybe you're looking to breathe new life into your kitchen or redo the entryway to your home? As the leading provider of home remodeling services in San Diego, Lars Remodeling & Design is fully equipped to meet all those needs and more.
Our team consists of highly qualified designers, remodeling specialists, trade partners, and project managers who pride themselves on maintaining the highest standards of workmanship and professionalism in the industry. Get in touch with us today!