Spend or Save: Great Tips for Cost-Effective Decoration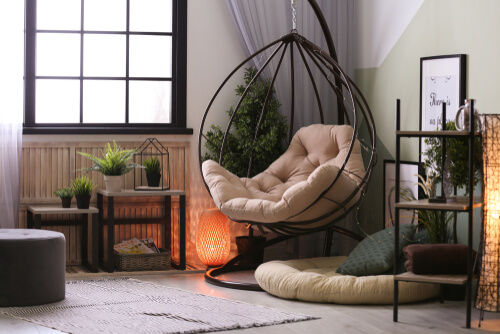 Who said that you can't decorate your home beautifully without breaking the bank? Well, nobody. It is entirely possible to create a perfectly balanced budget for your decor and still get to enjoy a marvelously designed space.
And if you feel like you need help decorating your home on a budget, consider hiring an interior designer in San Diego. Professionals can help you create a cohesive design theme in your space and advise you on choosing cost-effective yet stunning decor options.
If you are looking for expert interior design tips, you've come to the right place. Keep on reading to learn where to save and where to splurge when decorating your home.
What should you invest in while decorating?
Upholstered furniture: your main upholstered seating area should be beautiful, cozy, and hardwearing. And if you want to have all three, you'll have to be ready to invest. Pick durable, quality materials that are pleasing to the eye and won't irritate your skin.
Kitchen cabinets: you can add great value to your home if you invest in a quality kitchen remodel. And if you want your kitchen to stay modern and functional for years to come, you should choose cabinets made from durable materials, such as real wood.
Dining table: you should absolutely go for a sturdy and timeless dining table. You and your family are sure to use it on a daily basis, so spills and stains are inevitable. Choose a classy stone or wood option that fits your style and is easy to clean.
Plumbing fixtures: choosing poor-quality fixtures for your bathroom is quite a risk. If you don't want to deal with expensive leak repairs further down the line, make sure not to skimp on the toilet and other plumbing essentials.
Bed: this one is a no-brainer. Don't hesitate to purchase a suitably sized and comfortable bed and mattress set that will keep its functionality and shape for years to come.
Chandeliers: a well-crafted chandelier or pendant light can transform any room. Don't be afraid to invest in that exciting chandelier you've had your eye on for a while. It can be a fantastic focal piece for your living room.
Curtains & draperies: panel curtains and tailor-made draperies can do wonders for creating ambiance and adding a bit of sophistication to your space. Make sure to choose the right length and fit of your draperies for the best effect.
How can I save money when decorating?
While you should allow yourself to splurge on decor essentials and focal pieces, there are certain elements that you could save on while still achieving gorgeous results. These may include:
Extra tables: if you've decided to invest in a durable and stylish couch or sofa, why purchase an expensive statement table? Instead, go with an affordable and airy option that will complement your stunning upholstery.
Complex backsplashes: you don't have to invest in an intricate backsplash to create a stunning kitchen design. What's more, functional and simple tiles are more likely to open up your kitchen space and create a modern, elegant feel.
Dining chairs: pairing up a top-quality dining table with classic dining chairs is usually a great idea. What's more, you'll surely enjoy not having to spend ages cleaning your fancy upholstered chairs if you opt for a simple wood option.
Vanity cabinets:if you've chosen a cutting-edge shower and other top-quality bathroom essentials, you probably don't need a vanity cabinet that has a WOW effect. Instead, you can go with a sleek and airy option that complements the rest of the bathroom perfectly.
Nightstands: do you really need a nightstand with state-of-the-art features? Think about it – when will you use your nightstand for anything else than holding your phone and books? A simple, functional option should do the trick.
Floor & night lamps: if you already have a statement pendant light or a chandelier in your living room, extravagant table lamps would probably be a bit too much. Trust us, most people wouldn't even notice that tiny but expensive shaded lamp next to the sofa.
Blankets & pillows: you can always find affordable yet stunning accent pieces such as blankets and throw pillows. Just make sure to pick the accessories that match the overall design theme of your space.
Looking for an interior designer in San Diego? Contact Lars today!
Whether you need help arranging your furniture properly or want to make sure your kitchen design is just what you've always dreamed of, hiring an expert interior designer is probably your best bet. At Lars Remodeling & Design, we work with highly skilled and professional designers and craftsmen who can turn your design ideas into reality using top-quality materials and relying on their years of experience. Reach out to Lars today and enjoy design excellence!