Where Do I Start When Renovating My House?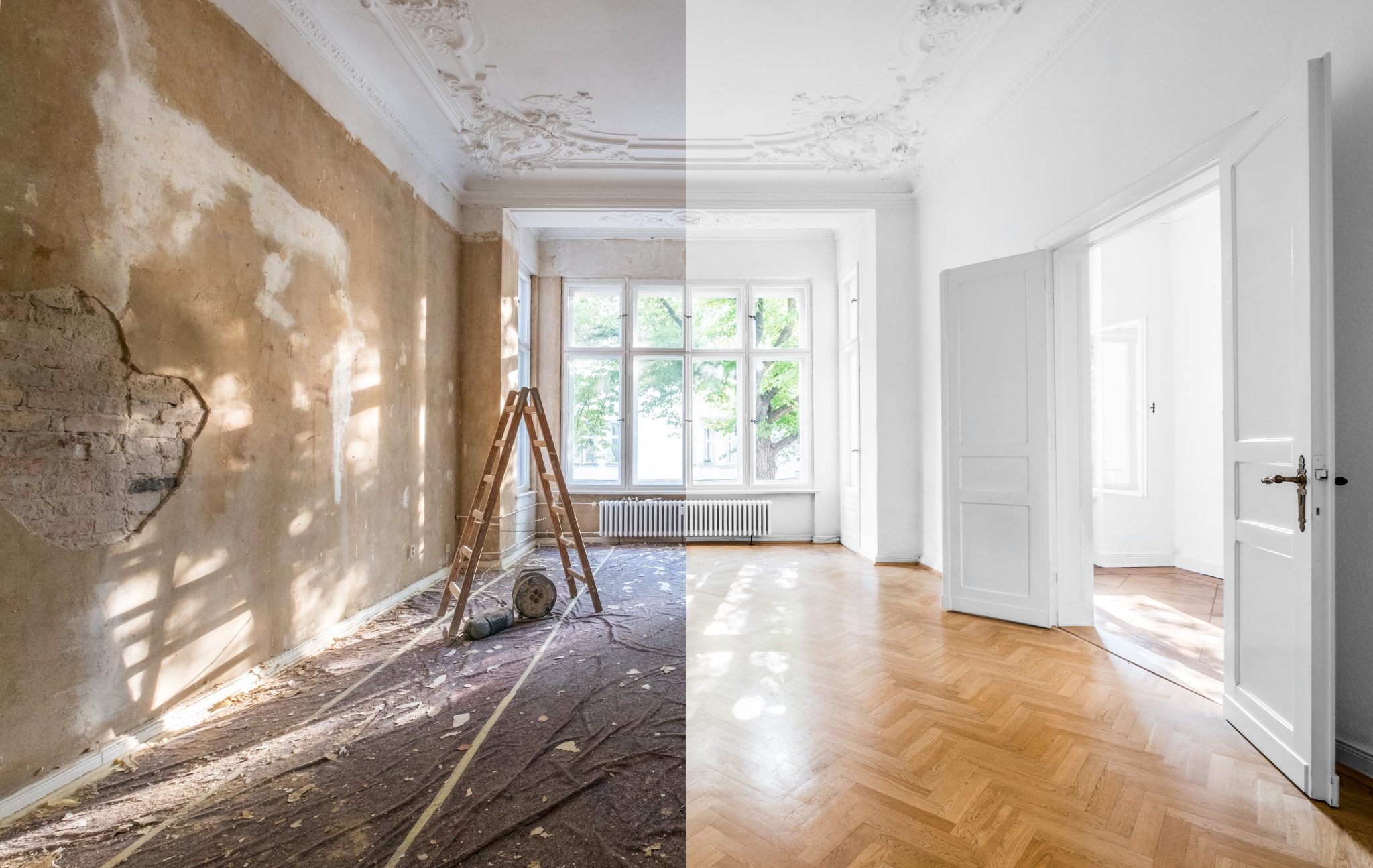 Planning a major home renovation project is both a thrilling and daunting experience. Chances are, the mere thought of such an undertaking fills you with all sorts of questions. 
Should you invest in renovations, or move to a new home? Should you update, tweak, or extend the available space? How do you adjust the existing décor to fit the new extensions? Where should you even begin? 
These are the questions we'll be answering in this article. Read on!
How to begin a major renovation project?
First off, you need to take a step back and carefully consider your needs and budget. Discuss your ideas with the other members of your household and listen to any suggestions they may have. Let it all simmer for a while before making any final decisions. 
A few things to consider include:
Plan your renovation step by step
Whether you're simply giving your kitchen a facelift or extensively remodeling the entire house, you should take a close look at each room to get an idea of how much work is required and how to make all areas and colors fit with one another so as to form a unified whole.
A good place to start is the front hall, as it naturally leads to the rest of your home. Once you've created a list of decorative or building work that needs to be done, follow it up with an inventory of all the items you'll need to buy.
Examine issues rather than the solutions
If you're going to extensively alter or expand parts of your property, you should first understand why you're unhappy with the way these areas are now. Be specific about light, storage, and space-related issues. It's sometimes possible to solve these problems without the need for significant remodeling. 
Ask yourself: do you really need additional space?
Are you really making the most of the space you already have? Do you have any unused rooms that could fulfill the same purpose that you want your expansion to fulfil? Are there any issues with these unused rooms (bad light, no warmth, etc.) that can be addressed in order to make them more useful? 
Furthermore, could you merge different areas of your home by removing certain dividing walls? Maybe you could combine your living room and your kitchen into a single space? Only after you've answered all of these questions should you proceed with a house extension project. 
Consider the future lives of your loved ones
Your children may be just little kids right now, but in a few years they're going to become schoolchildren, and then teenagers. Consider how your home remodeling project will meet their needs as they move into the future stages of their lives. 
Reach out to the professionals
It's always best to involve a home remodeling professional in your project as early as possible. Discussing your ideas with an expert is a great way to avoid expensive mistakes, estimate how much everything will cost, and receive in-depth guidance. 
Where can I find the top San Diego remodelers for my renovation project?
One of the worst mistakes you can make when renovating your home is to try to cut corners by entrusting the work or design to an inexperienced or "budget" renovation company. Luckily for you, San Diego's finest remodelers are just a quick phone call away.
At Lars Remodeling & Design, we're a longstanding home renovation firm that boasts a second-to-none team of remodeling professionals, designers, project managers, and trade partners that can assist you at every stage of your project. Get in touch with us today.