Natural Vs. Man-Made Countertops | Pros and Cons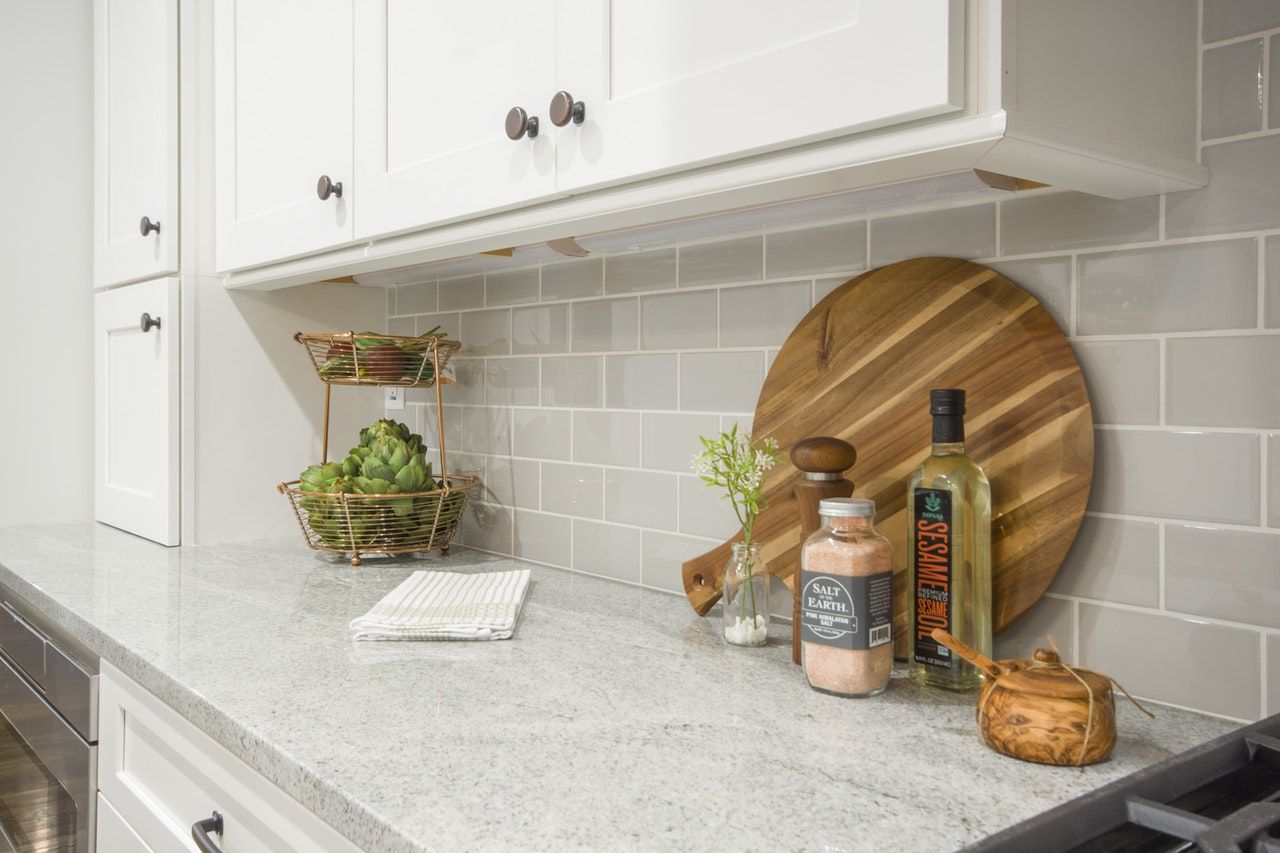 When you're remodeling a bathroom or kitchen, you have a lot of choices to make. One of the most challenging is the type of countertops you'll select. In addition to weighing options based on budget, you'll also want to consider your lifestyle and how the countertops will be used. For example, do you entertain a lot (wine spills can spell disaster for some materials)? Are you a home chef that needs countertops that can withstand high temperatures? Or is the aesthetic look of the countertops your primary concern? For many it comes down to making the choice between quartz vs. granite countertops.  Picking out the right countertop is an important decision because – if you change your mind later – swapping out your countertops isn't quite as easy as, say, changing out the paint color on the cabinets.
Lars Remodeling & Design can help you figure out the best type of countertop for your particular needs. Our designers have the experience and creativity to deliver perfect results for your remodeling project. To help you figure out which is the best type of countertops for your needs, we've broken down the comparison of man-made quartz vs natural granite  countertops.
Man-Made Countertops
Here are some of the strengths you'll find with man-made quartz countertops.
Uniform Color: To create a quartz countertop piece, a factory combines a mixture of resin and quartz under heat and pressure. These man-made countertops will be uniform in color thorough the slab. Additionally, many different colors are available, so you'll have a large number of options to get the exact look you want.
High Durability: A quartz man-made countertop will last a long time, giving you a good value. This type of countertop resists stains and scratches, allowing it to look almost like new for years into the future with minimal maintenance work required. If you know your countertops will be subject to rough treatment, a quartz countertop has a slight advantage over granite slabs.
Simple Cleaning: Because quartz materials in countertops are not porous, they will not need any special sealant applied and will not absorb spills. Nearly any type of cleaner will work successfully on man-made countertops.
Cheaper Installation: If you're looking to save a bit of money on your countertop installation, quartz is slightly less expensive on average versus granite. At the top end of the price range for each type of countertop material, quartz is quite a bit cheaper than granite for a luxury remodel.
We should mention that if your quartz countertop will be installed in an area that receives a lot of natural sunlight, such as outdoors, it may fade over time.
Natural Countertops
Here are some of the strengths you'll find with natural granite countertops.
Unique Colors and Patterns: Many of our customers love granite countertops because each slab has beautiful swirls, flecks, and grains that create interesting colorings. Slabs of granite countertops come from mining operations, and each piece is naturally different.
Resists Sun Fading: If your renovation project will involve an outdoor installation of the countertop where it'll be exposed to a lot of sunlight, a granite countertop will continue to look great over time. Granite doesn't suffer from sun fading like you'd find with quartz countertops when installed outdoors.
Easy to Clean: You will have to apply sealant regularly to keep the porous granite material from soaking up spills. But once it's applied, cleaning the surface is extremely easy. Avoid vinegar-based cleaning compounds, and your granite will continue to look great over time.
Large Sizes: To minimize the number of seams in a large countertop space, granite slabs are larger in coverage area on average than quartz countertops.
Value Added: When it's time to resell your home, having a granite countertop in the bathroom or kitchen will give you a boost in your resale value. Home buyers just love to see granite installations, and they're willing to pay a little extra accordingly.
One disadvantage of natural granite countertops is that they're more brittle than quartz, which means installation can be tricky. You don't want a bad installation to cause chipping, which is why you'll want to count on experienced installers rely on here at Lars Remodeling. Additionally, granite countertops will show scratches and stains if you subject them to rough treatment.
Quartz Vs. Granite Countertops: The Choice is Yours
Please contact Lars Remodeling & Design when you're ready to start your kitchen or bathroom remodeling project, or if you are ready to expand your outdoor kitchen. Our experience with quartz vs. granite countertops will give you confidence in making the right choices for your remodel.
We offer an extensive line of luxury products in our lineup of quartz vs. granite countertops, giving you a multitude of choices. Our designers can ensure your countertops will fit perfectly in the color scheme of your remodeled space, while also giving you a great value.