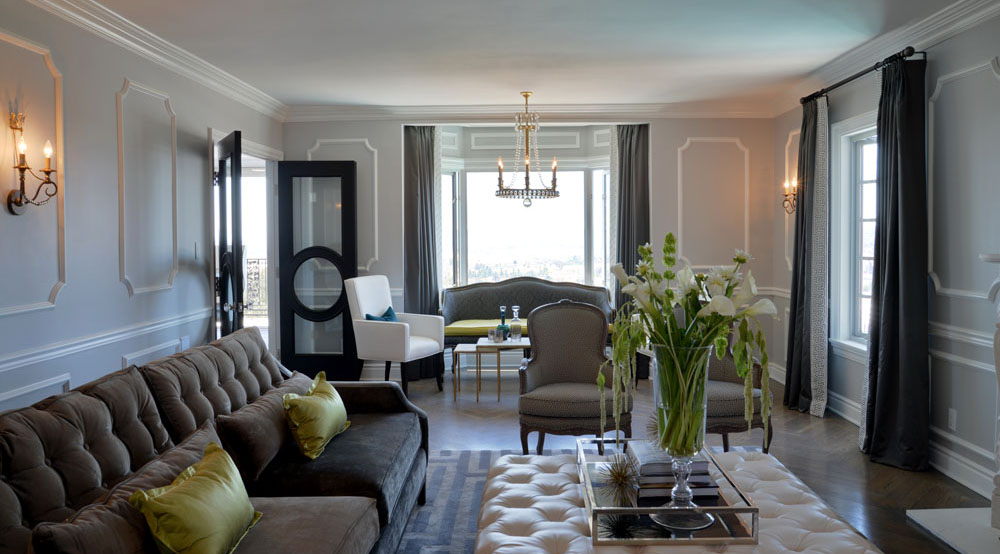 Remodeling Contractors of San Diego
The Lars Remodeling & Design team is proud to consistently be recognized as one of the top home remodeling contracting companies in the US and are here to help with all of your residential general contractor needs in San Diego. At Lars Remodeling & Design we understand that home construction projects can be stressful, that's why you need a remodeling contractor that you can truly trust. Over the last 26 years not only has Lars Remodeling & Design built a team of talented designers and highly skilled craftsmen, we've also created a company based on strong family values. These values guide every part of our business and our team works hard to build an open and trusting relationship with each client. When you choose Lars Remodeling & Design as your San Diego general contractor company you can be sure that you're picking a team who will treat you and your home with respect and care. In fact, our customer service is so good that we're one of the most recommended remodeling companies in San Diego.
San Diego Remodeling Contractor – For All Of Your Building Needs
As a San Diego based remodeling company for over 26 years, we have the experience and expertise needed for all of your building and remodeling needs. Whether you're remodeling a single room, renovating your whole house, or starting from scratch, we can help. Our design team will work with you to turn your outdated kitchen into a cook's paradise, create a spa retreat in your master bath, extend your living space outside, complete a whole home remodel, or any other building ideas that you have. Whatever your design dreams, our talented designers will help bring them to life.
Our construction team is highly skilled at turning design plans into beautifully constructed rooms. Our team excels at their jobs and take pride in their work, which means you get the highest quality workmanship. From single room additions to full house construction, Lars Remodeling & Design is your go-to general contracting team.
Why choose Lars Remodeling & Design As Your Remodeling Contractor in San Diego?
As a San Diego based company, Lars Remodeling & Design are uniquely qualified to take on all of your residential general contractor projects. We use our knowledge of the area, which includes a thorough understanding of building rules and regulations, sources for the best quality materials, and knowledge of the amazing San Diego climate, to ensure that your project runs smoothly and you get the best possible results.
Our team is made up of the most talented individuals in the area. At Lars Remodeling & Design we believe you should never have to settle for second best when it comes to home design and construction. Every step of your building process will be completed to the highest standards, using the most up to date techniques and including the latest trends.
The Lars Remodeling & Design service not only includes using the best designers and craftsmen, but also managing your building project from start to finish. This means that from your initial consultation until the finishing touches are completed there will be a designated team member making sure that the project is stress free and runs smoothly. Whether you have a home renovation project or are looking for a design-build contractor we're the San Diego general contractor you can trust to be there through the entire process. We're experienced project managers who will monitor everything closely including schedules and budgets to keep your project or track and moving forward. As one of the top remodeling contractors of San Diego we'll be on hand to help you with decision making, offer advice and to make your remodel experience as enjoyable as possible!
For a San Diego general contractor you can count on, choose Lars Remodeling & Design. Contact us today for expert advice on all of your home remodeling needs!