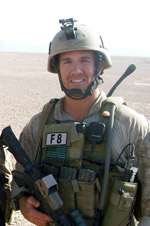 At Lars Remodeling & Design, we believe in promoting the spirit of philanthropy by encouraging our employees and Trade Partners to give back to the communities who generously support and provide for us throughout the year.
In addition to various charitable donations throughout the year, there are several local programs that we actively support. In 2005 we began adopting families in need through the Salvation Army, providing meals and gifts for Thanksgiving and Christmas. A few years later, in 2009, we added our sponsorship of military families during the holidays through Operation Homefront's "Adopt A Family" program.
What started modestly as the Lars team providing for one or two deserving families during the holidays, has now grown, through the added generosity of our Trade Partners and clients, to an outreach that serves as many as ten families throughout the year.
San Diego Food Bank
Lars Remodeling & Design was a holiday sponsor the SD Food Bank. During the holiday months, our Design Center served as a drop off point for San Diegans to bring donations of canned goods and non perishables to fill the Food Bank's bins.
Muirlands Middle School
Lars is a "Dolphin Sponsor" of Muirlands, helping to support projects, programs and equipment that enhance teaching and learning for the students and teachers of the school.
Adopt-A-Highway
Lars has been an Adopt-A-Highway sponsor for over a decade; The Caltrans Adopt-A-Highway Program provides an avenue for individuals, organizations, or businesses to help maintain sections of roadside within California's State Highway System.
If you are interested in joining with us in our giving, or have questions about our sponsored programs, please contact Shelly Meyer at 619-CALL-LARS (619-225-5527).