Decorating 101: 10 Common Mistakes and How to Fix Them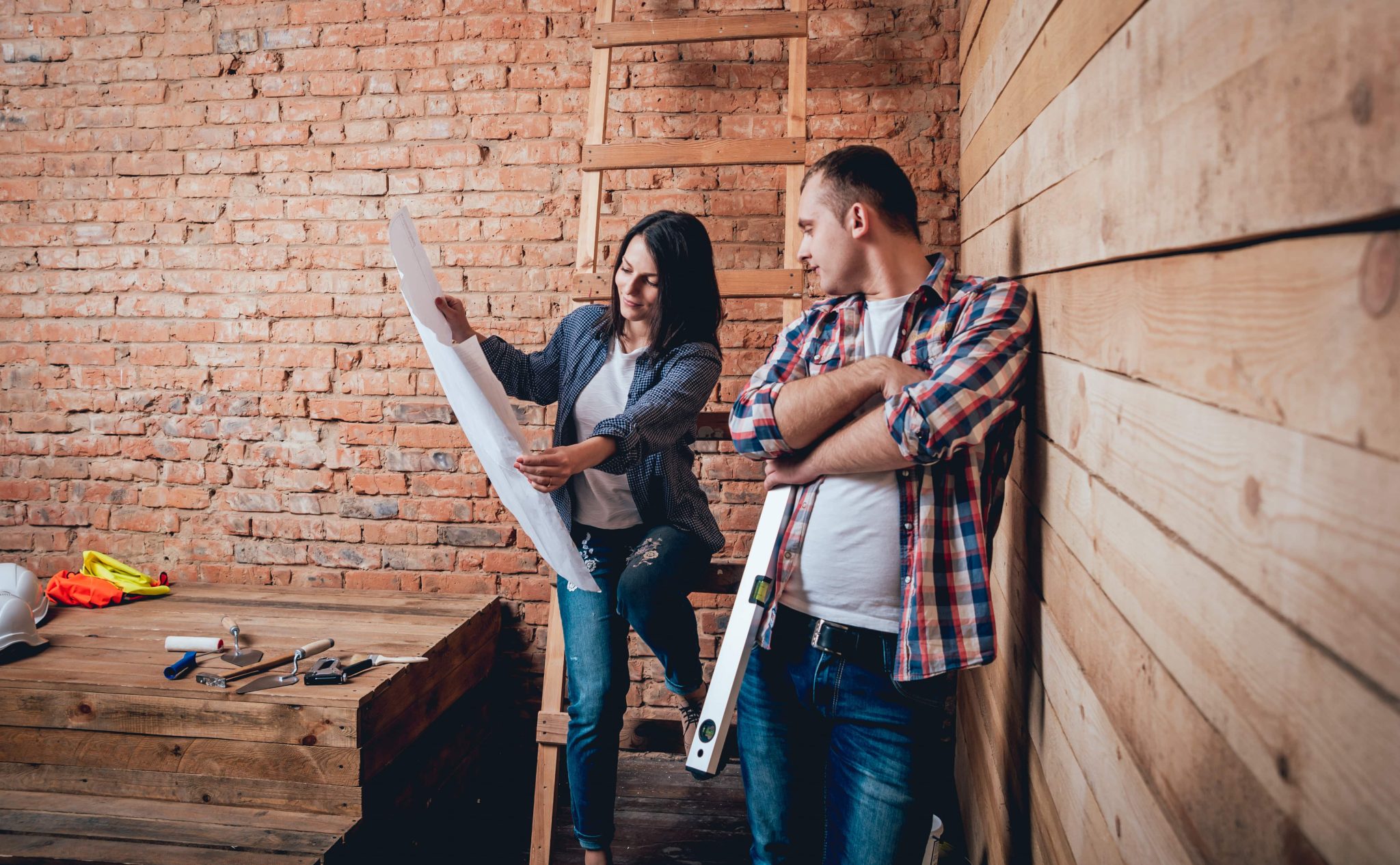 You had high hopes for your long-awaited project: remodeling and redecorating of your San Diego home. It was long overdue because it took a lot of research, planning, time, effort and money for you to take the plunge and jumpstart the project. A lot of love and attention went into every little detail. You were overwhelmed with passion and excitement from the get-go. 
Yet now that you're nearly done, you cannot shake off the feeling that something is amiss: the end-results somehow failed to live up to your expectations. Could you have fallen into one of the common redecorating pitfalls? And how do you get out of it? Here's our rundown of the 10 common decorating mistakes and suggestions from San Diego's finest decorating and remodeling experts on how to fix them.
What are the most common decorating mistakes and how can I fix them?
1. Monotonous decor
Situation: Most people have a theme they tend to repeat throughout their homes – could be a favorite color, style of art, or favorite type of keepsake. But if you wake up to the exact same decor for years on end, you're likely to get bored.
Solution: Your home could use a fresh injection of energy, so shake things up and accessorize! A few simple handpicked details could give your home an inexpensive yet effective and refreshing makeover. Add new houseplants, a unique lamp or interesting artwork for a warmer, more welcoming look. Change pillows, bedding, curtains and rugs and rearrange your furniture. These are quick ways to bring refreshing changes into your home decor and home life.
2. Dressy living room could give off a stiff, unwelcoming vibe
Situation: Your living room looks like it cost an outrageous amount of money. That's because it did. It looks like a glossy page in a home improvement catalog. Yet you still feel that the results are underwhelming. That may be because an over-furnished living room can feel a bit overbearing and overly formal. 
Solution: To make your living room more inviting, do not forget to prioritize comfort over style. Rearrange furniture to create a more welcoming atmosphere and promote social interaction. A whimsical touch here and there is always a smart way to personalize your living space, spice things up and add warmth that both you and your houseguests can feel.
3. Obsession with a single design element
Situation: Let's say you love pillows and cushions. They're comfy and fluffy and you just can't get enough of them. But that might be the problem. If there are too many of them, they can give the room a crowded feel and achieve the opposite effect of what you wanted.
Solution: Minimize clutter. Give the extra pillows to friends or donate them to thrift stores. Doing this will not only lessen the amount of "stuff" you have in one space, but will also help highlight your most cherished design pieces, allowing you to appreciate what they add to your space much more. 
4. Lack of focus on a single focal point
Situation: When you spend days on end looking at interior decorating and remodeling ideas, it can be hard to stick to a focal point. There are so many resources and ideas out there – hello Pinterest addict! If everything about your living room is flamboyant, over-the-top, or highlights a different style, you run the risk of creating a disjointed design aesthetic.
Solution: Less is more is a good rule to follow when redecorating your San Diego living room, the heart of your home. And that is why it helps to pick a design focal point and stick to it. Go for something eye-catching, a fireplace, an ornate mirror, a piece of art, window view or other attractive and inspiring features. Create focus and you will create peace, balance and harmony.
5. Distracting, unorganized shelves
Situation: Perhaps you love that casual, thrown-together look with shelves full of books and knick-knacks. But the mishmash can quickly become distracting. After all, clutter can be chaotic if not carefully curated and styled.
Solution: Shelves are practical, so use them as such. They are convenient pieces of furniture which enable you to create focus and organize storage in a clever way, without disrupting the overall design. They are also the perfect spot to highlight your most important keepsakes – whether from travels, family heirlooms, or favorite elements you've collected, use the space wisely and sparingly and you will be amazed at how the overall look of your space benefits.
6. All-white: cool, but frigid
Situation: An all-white kitchen has that clean look which you were going for. But while it is practical in theory, an all-white kitchen could bring heavy maintenance over the long term and runs the risk of feeling frigid and impersonal, robbing you of the warmth which you want the heart of your home to have.
Solution: Mix it up with a pop of color here and there. Opt for colorful kitchen appliances and enhance the kitchen with carefully organized open shelving or functional detailing. Don't be afraid of texture when it comes to tile for a backsplash, or adding a natural jute rug near the sink. Add a mini herbal garden and add wood tones to enhance the serenity. You can also opt for a vibrant kitchen backsplash to really kick it up a notch and relieve sterility immediately.
7. Dark walls: en vogue but a potential overkill
Situation: Inky indigos, elegant grays, nightfall purples, midnight blacks or deep greens, dark walls are a hot trend. So what do you do if your living room gets that gloomy look and makes you feel like you're trapped in a cave instead of being moody and dramatic like the cool photos you saw on Pinterest?
Solution: Add some strategically placed lighting and play up your dark walls with greenery, artwork, and earthy wood accents. Go for color contrasts that break the monotony and shake off the dungeon-like feel effectively. Add bold texture and layering with other design elements. Finally, you can opt to have a single wall painted dark, and the remaining walls a lighter variant of the color to achieve a cohesive, yet intriguing space.
8. Light upholstery, rugs & carpets: pretty but impractical 
Situation: Your beige living room sofa looked absolutely stunning in the catalog, and even better in the showroom. The light carpet you picked out lovingly added instant harmony and warmth to your living space, tying it all together. Your off-white living room rug is the ultimate statement piece. But reality contradicts your expectations: cleaning and maintenance is a nightmare and even the smallest stains are immediately noticeable.
Solution: While technology has enabled even the lightest of fabric colors to become virtually stain-proof, the reality remains that pet hair, dirt, and general wear and tear can still leave your gorgeous selections looking drab. Hire a professional cleaner to restore the original appearance of your light upholstery, then get attractive-looking slipcovers or throws to protect your upholstery. You can also opt to ground the look of your light space with a more colorful rug that will add an interesting design detail while lessening the maintenance factor.
9. Vignettes: do not overdo it
Situation: Vignettes can add interest to your accent wall. But there's a risk you may get carried away and overdo it.
Solution: Focus on asymmetry. Build structure and create focus and balance through diverse shapes and textures connected via color, theme or mood.
10. Artwork display is off
Situation: Effective display of artwork is one that is impactful and meaningful, as well as a creative way to personalize your San Diego home. 
Solution: Size and scale are important to create the right proportion for your space. Lots of little frames on a huge wall, or undersized art pieces can end up looking like they are adrift, impacting the whole vibe of the room. Don't be afraid to go big!
Seek guidance from San Diego's top remodeling experts
Never settle for subpar solutions when you can get tailor-made home redesign from professionals. At Lars Remodeling & Design, we can make your home design, remodeling and decorating dreams come true. We've got the talent and the tools, as well as several decades of combined experience. We'll transform your home so you can enjoy your home life all the more. Contact us today!