10 Things to Consider for a Bedroom Addition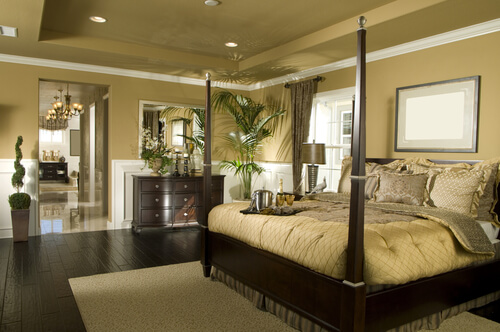 One of the best ways to spoil yourself, and deservedly so, is to create an addition to your master bedroom. Maybe you've a fresh homeowner, and you're just not finding all the amenities you'd like in your current bedroom. Or, you've just escorted your kids out of your home, and you're looking to add a feature you've been dreaming of.
Whatever the reason, opting for a master bedroom addition for your home in San Diego is never a bad choice. Especially if you've got great ideas on your mind. However, it is still a demanding task, and there are important aspects to consider before proceeding to hire leading designers and contractors for the job.
How should I approach a bedroom addition?
Here's what you should consider when preparing for a master bedroom addition:
Location

Location is definitely the first thing you should think about when thinking about a new master bedroom. You need to consider how the addition will incorporate into the existing layout of your home, as well as how it will look in the landscape surrounding your home. Also, don't forget about the privacy your new bedroom should have.

Outdoor access

Once you've settled on the perfect position for a bedroom addition, it's time to see how you'll be able to access the outdoors from it. Modern living trends suggest that having direct access to the exterior from the bedroom is highly desirable. You can achieve this by placing the new bedroom on the ground floor, and incorporating large doors that provide immediate access to the outside.

Windows

Windows are essential for achieving that delicate balance of your room being dark enough to encourage sleeping, while still being bright enough to give you pleasure when not sleeping. There are plenty of solutions to this problem, one that suggests opting for large floor-to-ceiling windows and incorporating rolling blinds to make the room dark when necessary.

View

Nobody's saying anything about the views having to be oceanside or that you have to look at a lush dark forest from your bedroom window. But, when choosing the location, think about the view from your future room too. A courtyard or a garden view will do plenty to make your room feel more luxurious.

Sitting area

This is another current trend that is incredibly popular when it comes to creating a contemporary bedroom. However, this is a matter you must consider carefully and together with an experienced interior designer. You don't want the sitting area to end up too large, but you do want it to be comfortable enough to give you an enjoyable space to escape to.

Fireplace

Nothing screams cosiness and luxury quite like a fireplace. If you've got the funds and the space to place a fireplace within your new bedroom, you should definitely go for it. Just imagine taking advantage of your sitting area for some reading prior to going to bed, with a fireplace in front of you.

Ceiling

Ceiling is definitely not high on the list of priorities for homeowners looking to add a bedroom to their home. However, it should be. In bedrooms, you're going to be looking at the ceiling rather frequently. Why not make it interesting to look at? You can choose a variety of interesting and good-looking finishes, or opt for exposed trusses for that sought-after vintage look.

Lighting

Bedrooms provide ample opportunity for you to go completely crazy with the lightning. From hidden alcoves to intricate candleholders, to chrysalis chandeliers, there is little that won't work in a bedroom. However, be mindful of the overall style of the bedroom you're going for, and make sure to incorporate dimmer switches also, as they are great for setting the perfect mood.

Entertainment

Having a TV or a powerful sound system in the bedroom is definitely not everyone's cup of tea. For others, though, bedroom entertainment is not something they can live without. You can always go for a built-in TV that you can hide when you're not watching it, and a set of wireless speakers for all your music needs. This will ensure that electronics don't take over the bedroom, but still allow you to have them.

Theme

In the end, you can consider giving your new bedroom a theme. You can go wild with this, and choose any theme imaginable. From cottage, to coastal, art deco, and modern, there are plenty of design options to choose from. It's not every day that you add a new bedroom, so give it all you've got.
Which contractors in San Diego are leaders in master bedroom additions?
Adding a bedroom to your current home requires meticulous design, careful planning, and impeccable execution. Finding designers and contractors that fit this bill is not an easy task. However, only if you haven't heard of Lars Remodeling & Design.
Our home remodel services are extremely diverse, and you will have no trouble finding exactly what you want us to do for you. Be it a master bedroom addition or advice on interior decoration, we are here to make all your remodeling conundrums a breeze. Contact us today!