4 Smart Ways to Add On to Your Kitchen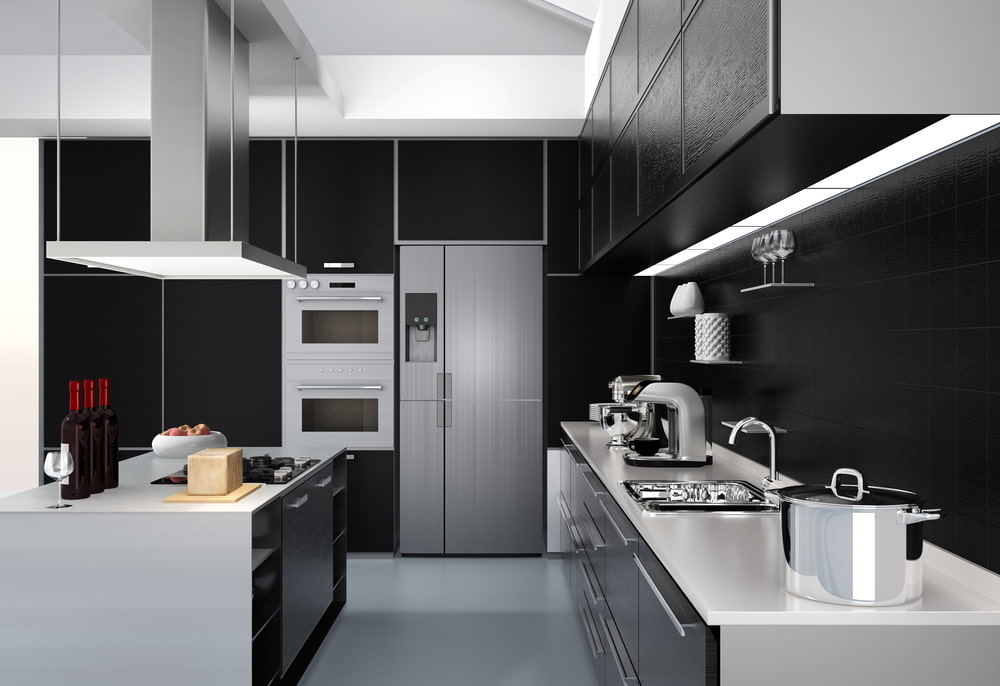 A well-designed kitchen not only serves as a beautiful space to gather with friends and family; it also offers a place where you can cook wonderful food for those you love. If your kitchen needs an upgrade but you're unsure how to proceed, consider these four smart ways to update your kitchen without breaking the bank. Then you can contact an experienced house remodeler in San Diego and kick start the project.
What are the best kitchen upgrades?
One of the most important aspects to keep in mind is that an update does not have to be a complete renovation. Often times, a few strategic upgrades can go a long way, updating both the look of your kitchen and its day-to-day functionality. Projects that don't break the bank (there are plenty of ways you can save up on kitchen remodeling, for example) can still have a positive impact and add value to your home.
Here are some add-ons to think about:
Lighting
One of the most cost effective ways to change the feel of your kitchen is by updating the lighting. With an endless array of styles and finishes to choose from, replacing dated or damaged lighting is a breeze. Many people opt for beautiful pendant lights that hang directly over the kitchen island or peninsula. These often become the focal point of the room, adding style and function to the space. Under cabinet LED lighting can also update the look of your kitchen. This discreet, customizable option is also very cost effective, but creates a subtle glow to the space.  Adding in additional ceiling lighting with energy saving bulbs that are programmed to be on a motion-sensor or on dimmers is another great option too. 
Cabinets
Replacing (or refurbishing) old, dated cabinets is often top of the list when updating a kitchen. The desire for an updated look and more storage space are often the driving factors. However, if that's not within your budget, you can still upgrade cabinetry by changing the hardware, adding drawer dividers, or painting them.
If your cabinets are still in good structural shape but need a little makeover, why not try resurfacing them? This process involves sanding down all doors and drawers before painting or staining them with a new color. This way, you can update your cabinets without having to actually replace them.
Counters
One of the biggest (and often priciest) updates that homeowners will have to make is replacing their counters completely. Fortunately, there are a few ways around this as well. 
Laminate kitchen countertops can be an affordable choice because they can be installed on top of existing surfaces in many cases. 
If laminate isn't your taste but installing brand-new slab counters isn't on the cards either, you can always try using granite or marble tiles instead. Tiles are a great choice because they are more affordable than whole-slab options and come in an endless selection of colors and patterns, which means you get to choose exactly what suits your kitchen design preferences.
Appliances
When the time comes to update the appliances in your home, be sure to carefully measure your space to ensure a proper fit and functionality for your space. For example, you don't want to end up with an oven that's too big for your kitchen space. Visit an appliance showroom with a large selection of leading brands and a knowledgeable sales team to evaluate different options first-hand. 
How can I hire a trustworthy house remodeler in San Diego?
If you're looking to renovate your home, don't hesitate to call Lars Remodeling & Design. With nearly 30 years of industry presence in the city, we can proudly say that we have top-notch services that have made many clients happy. Our experts are up to date with new trends implemented into homes around the world today. We provide tailored designs so every space looks original and unique. 
Don't wait any longer and contact us now to work with true experts!