5 Remodeling Tips for a Home That Puts a Smile on Your Face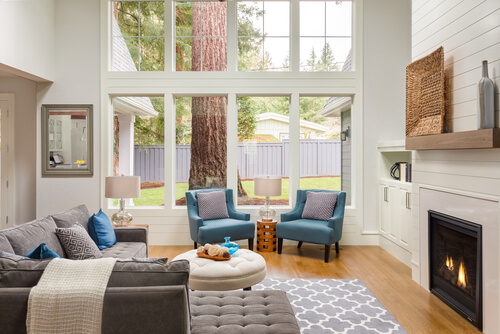 Your home might have a perfect layout, top-quality furniture, and trendy design solutions, but you might still feel that something is missing for you to be 100% happy with it. Every experienced home remodeling contractor in San Diego knows that the devil is in the details, and therefore, aside from focusing on big-picture decisions, they will pay close attention to often-overlooked aspects of a home remodel that can truly make a difference.
How Can You Get Creative with Home Remodeling?
These seasoned house remodeling professionals will be happy to introduce you to all those house essentials that might not come to your mind immediately, but that will undoubtedly help your home remodeling project come together. Cast a glance at the following tips and tricks and learn how to make your home cozy and enjoyable:
Install screwless switch plates

You would probably agree that bare screws are never a pleasant sight to behold. So, instead of letting them spoil the appeal of your home and destroy the elegant look that you're trying to achieve, go with screwless plates and outlets.

Thanks to their minimalistic and sleek appearance, they will blend in nicely with the rest of the decor, not disrupting the natural flow of the design. They are available in a wide range of colors, catering to everyone's taste.

Purchase perfect-sized rugs

There is nothing that can make you feel more at home than a rug. Not only does it keep your feet warm, but it can serve as a great decoration piece and add a pop of color to the place. However, to get the most out of your rug, make sure to buy it in the right size, so that your entire living room or dining room furniture set can rest comfortably on it.

Match all the door handles in your home

Who would have thought that a small design detail like a door handle can make such a huge difference? However, if you think about it, you'll quickly realize that it makes sense. Instead of just focusing on the part of the home that you're currently remodeling, you need to consider the rest of the decor as well.

One way to ensure that your recently remodeled section of the house or chic room addition will seamlessly fit with the rest of the design is to invest in such pieces like matching door handles.

Purchase kitchen cabinets with soft close doors

There is no doubt that kitchen remodelings are always worth the investment. Whether you plan on selling your property and want to increase its resale value or you're just looking for a way to boost its comfort, investing in kitchen cabinets with soft close hinges is always the right way to go.

Not only will they reduce the noise pollution in your household, but they will also increase the longevity of the cabinets, protecting them from the usual wear and tear caused by frequent slamming of doors and drawers.

Have your experts apply a protective sealant to your shower door

Next stop – the bathroom! Your trusted remodeling expert has helped you select the most energy-efficient laundry appliances, a top-quality shower, low-flow toilet, beautiful tiles, and now it's time for the cherry on top – protective shower glass treatment.

Applying a protective sealant to your glass shower doors will preserve them from heat and dirt and help maintain their flawless shine much longer.

Where to find the best home remodeling contractor in San Diego & the area?

Contact Lars Remodeling & Design! We specialize in a wide range of home and room addition projects and deliver top-quality remodeling solutions tailored to our clients. Our team of skilled and trained professionals will work around your schedule to provide you with lasting results in the shortest possible time.

We will pay close attention to different aspects of your home's remodeling project, not letting even the tiniest details fall through the cracks. If you team up with us, you'll get a trustworthy partner who will give you undivided attention from start to finish. Together, we will turn your house into a dream home!