6 Reasons Why Interior Design Is Crucial for Home Remodeling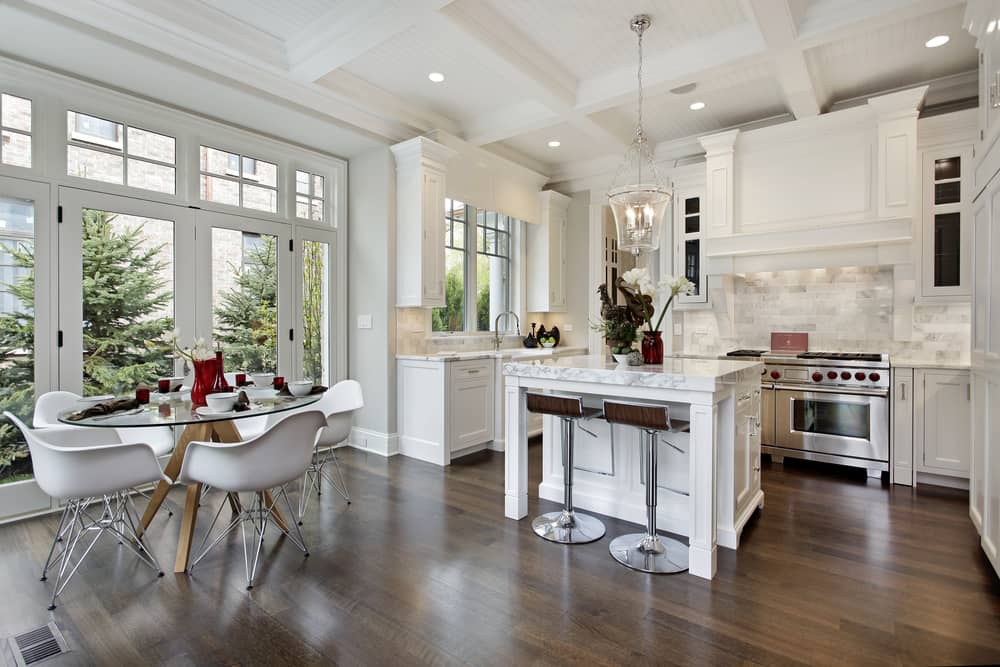 Interior design is crucial when you opt for full residential remodel and not just for the reasons you may think. When most people here the words "interior designer" they think of paint colors and all of the "extras" related to making a home look great. And while that is certainly one of the elements of an interior designer's job, they actually play a far more important role in the remodeling process that starts with material selections and placement decisions that impact the entire process. Professional designers can also assist you with selecting furniture, choosing paint colors that go well together, and other materials such as tile and flooring that complement each other and create the overall look and feel of the space.
What's more, there are providers that offer professional interior design as a part of a full remodeling service in the San Diego area that can help you turn your vision into reality. Read on to learn why hiring a designer for your house makeover is so important.
Why should I hire an interior designer for my home remodel?
Interior design can improve your home in many ways, and hiring experienced professionals is the best way to take advantage of the following benefits:
Detailed planning: Whether you're going from scratch or remodeling an existing place, professionals can help you plan every detail for your new space so that it's a reflection of who you are as individuals or couples. They will consider all aspects of the plan and implement it until completion. 

Experience with various projects: Well-trained designers have experience with most types of projects, so no matter what volume of work you require they will give you appropriate advice. They will also help you to choose the right products and materials for your new space.

Versatility: This means that your remodel could take many different forms. You can choose to go for a contemporary or minimalist look, or if you opt to keep your existing furniture, professionals can bring in new pieces that will spice up the look of your home.

Create elegance and customize spaces: Professional designers are experts at creating elegant spaces. Do you want to make space feel luxurious and special, without going over budget? Consider it done! They can also help you to create spaces that reflect your personality or lifestyle choice.

Increased functionality & comfort: It's not just about aesthetics. Well designed spaces bring more practicalities of living. Adding more natural light, choosing furniture, colors and finishes, increasing storage space or planning the location of charging points and fixtures: all of this and more can be discussed with a professional.

Improve your mood and well-being: The whole idea is about more than making spaces look good. It's about creating an environment in which people can thrive. For example, studies have shown that

well-designed spaces in hospitals benefit the health

and safety of patients. Making your home a place where you feel good will not only boost your mood but can also positively impact your productivity or overall fitness!

Set it apart from other homes and increase the value: This point is especially important if you're planning to list and sell your property, so an experienced professional will give you the best advice on where to focus your efforts to boost the overall appeal.
Where can I find a team of dependable designers to help with my full-house remodel project in San Diego, CA? 
If you're not entirely sure how you would like to creatively reimagine your place, professional help could be that missing piece of the puzzle. Why risk ending up with a home that is neither aesthetically pleasing, nor functional, when you can find a trustworthy team of experts nearby? 
Here at Lars Remodeling & Design we have earned a name with over 3 decades in the industry in San Diego and the surrounding communities, with a record of many successful projects and satisfied clients. When we make a final draft of the plan our professionals will also give you an honest and transparent quote. This way, you'll know how to plan your budget and time before our construction team arrives. 
Call us today to make an appointment and launch your makeover project in style!