7 Cozy Sunrooms & Porches for Warming Up in Cold Weather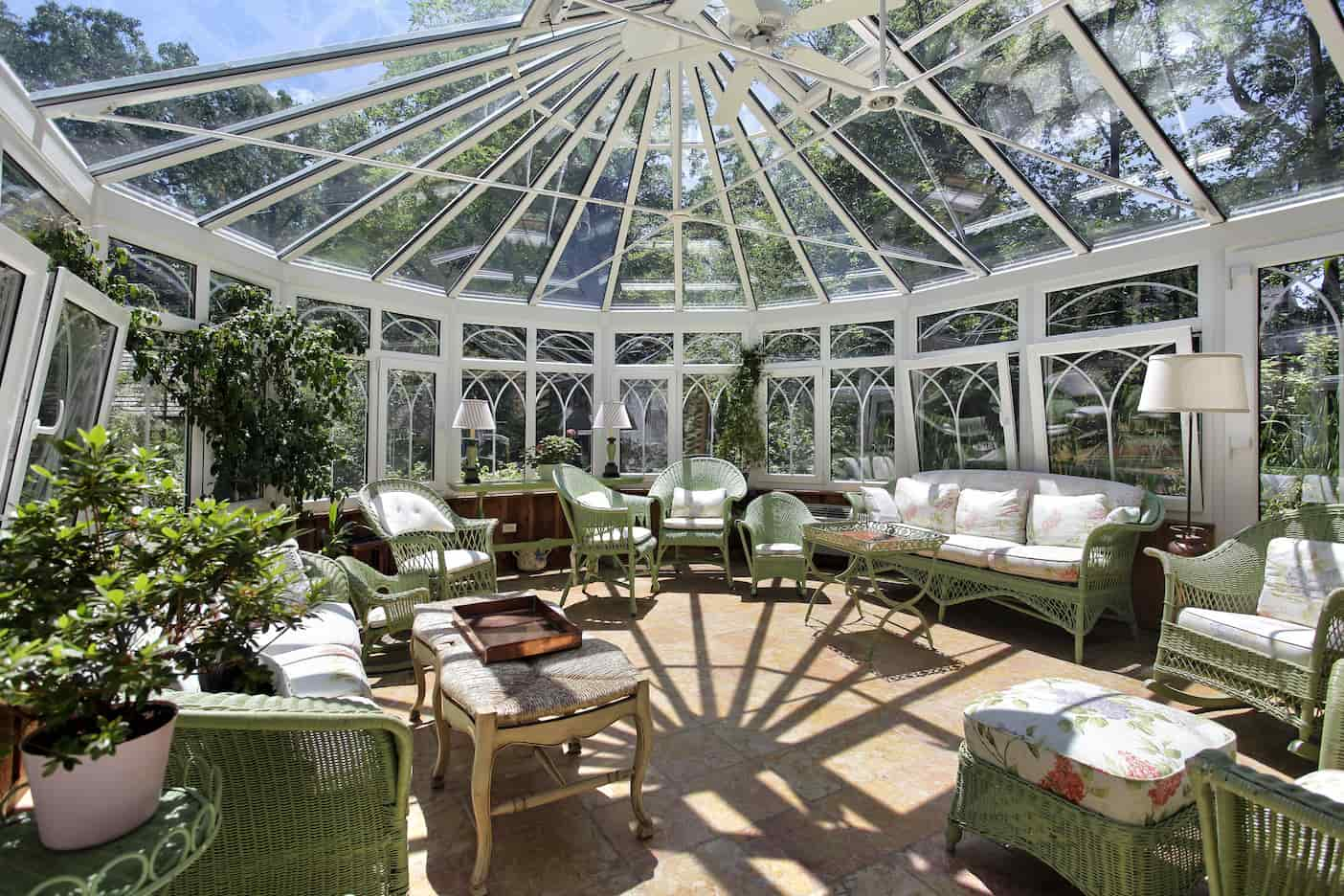 Sunrooms and screened porches are traditionally seen as great places for relaxation during the warmer months of the year. After all, their dual indoor-outdoor nature makes them the ideal spot to enjoy the hot (or even rainy) summer days in complete comfort.
But did you know that some porches and sunrooms can also be great during the colder seasons? With a few tweaks, it's possible to turn these seemingly-exposed parts of your home into cozy havens during the icy winter months.
How do you decorate a sunroom or a porch?
Here are 7 time-tested ways to spruce up your sunroom or porch:
1. Blankets, pillows, and a roaring fire
Even the most modern heating system can't replicate the simple enjoyment of being in front of a real fireplace. Add some nice seats, cushy pillows, and soft blankets into the mix, and you'll be able to stay warm and comfy even while it snows outside.
2. Go for the farmhouse look
A large, simple wooden table with a pair of long benches and a strong rug is all you need to create the feeling of a porch in the countryside. Furnishings made of materials such as wood, outdoor fabrics, and synthetic rattan fit this look to a T. As a final touch, add a fireplace or an old timey stove.
3. Space heaters and electric fireplaces are a godsend
You don't have to build a real fireplace or invest in expensive weatherproofing to have a warm sunroom or porch all year long. Space heaters and electric fireplaces are a great option when it comes to keeping this part of your home as warm as you want. Just remember to unplug the heater or fireplace when you're not in the room!
4. Build a pavilion
Sometimes, adding a sunroom or a screened porch simply isn't the ideal option for your property. The good news is, you can always build a screened pavilion in your yard and furnish it just as you would a porch or a sunroom.
What's more, these structures can be updated at a later date to be more appropriate for cold weather.
5. Screened porch
A porch doesn't need to be completely weatherproof to be useful for most of the year. By adding some screen panel walls or sliding glass doors, your porch can be both airy and cool during the summer, and pleasantly warm during the colder autumn and spring days.
6. Add a thick area rug
Tile or hardwood floors can get cold during the winter, and this is particularly true in sunrooms. That's where a rug comes in! Area rugs keep the heat inside the room and protect your feet from cold, rough surfaces.
7. Plush furniture
If your covered porch or sunroom has good weatherproofing, don't hesitate to replace the traditional wooden chairs and coffee tables with high quality decor and furnishings. Upholstered chairs, couches, or even a dining set are all great ways to basically turn a large sunroom into a second living room.
Where can I find the top San Diego house renovation experts?
With the exception of maybe your office, your home is likely the place where you and your loved ones spend the majority of your day. As a result, ensuring your house looks and feels just right is crucial for your and your family's continued happiness and comfort.
At Lars Remodeling & Design, our goal is to help you create the home of your dreams! Want to add wooden flooring to your kitchen or design a perfect home office? No problem! As San Diego's leading renovation company, we can meet all your house remodeling needs. Call us today!