What to Expect: A Guide for Your Family During a Remodel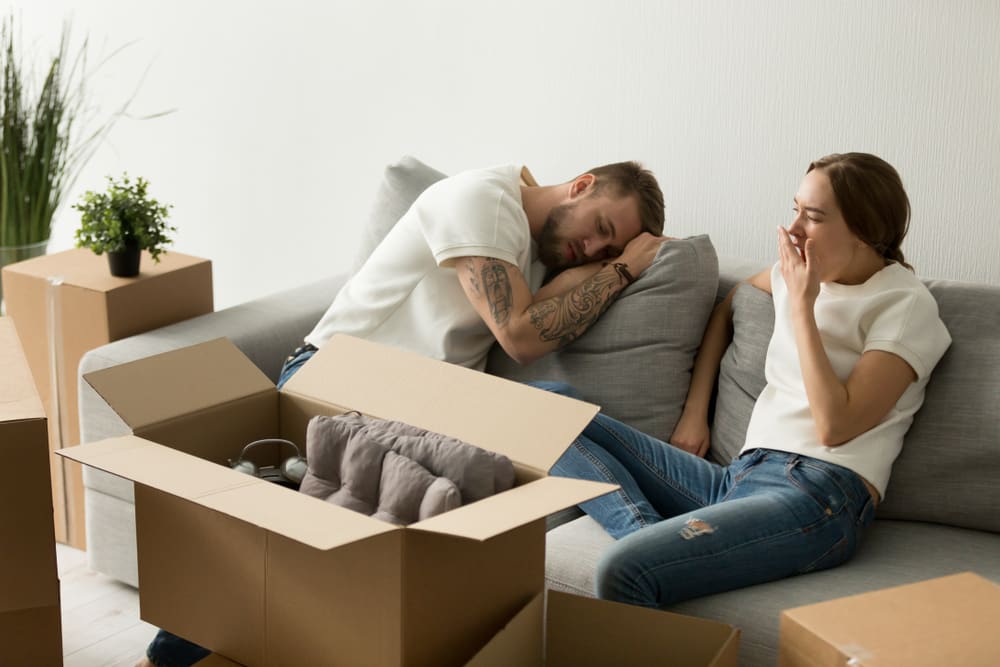 A home remodel is an exciting but often times hectic time for a family. With so many decisions to be made and not enough hours in the day, it can be difficult to prepare everything that needs attention before starting this daunting task. 
Luckily, you can rely on at least 5 easy tips to ensure that your home remodel goes as smoothly as possible for you and for your family. Whether you are going through a full remodel or a room addition, read on to learn how to get ready for the experience. 
What kind of changes should your family expect during the remodel? 
Any home improvement or makeover project can quickly become a burden for your family life, and before you start any project it's important that everyone knows what they should expect, so some of the following points could be true: 
There is likely to be a lot of construction noise, which could be hard to live with.

Kids, especially toddlers and young children, need to be carefully watched at all times when construction is present in the home.

Teens may bemoan the lack of privacy that can occur during a remodel.

Living in altered or cramped quarters on top of the regular stresses of remodeling can sometimes lead to power struggles with kids or spouses.

Remodeling your home can be a full time job – there are always decisions to be made, questions to ask, and money to be paid – especially if you are managing the process without the support of a professional remodeling team.
How can I make home remodeling less stressful for my family?
There are some ways that families can work together during a remodel and it is important for everyone to have an understanding of what to expect. Here are some ways your family will cope with remodeling stress in order to reduce tension and anxiety:
Weekends off: The weekends are days when you can rest and spend quality time with your family, which is important for everyone's mental health. Keeping the noise and activity to the weekdays when normal routines will keep kids at school and parents at work helps reserve special time with your family on the weekends and reduced exposure to remodeling chaos.

Work in small increments: It may make sense to remodel in phases rather than all at once. For example, remodel one part of the house and live for a few months in that area of the house before moving on to other parts.

Keep kids occupied: Kids are naturally curious about what's going on around them, so be sure to have plenty of kid-friendly activities scheduled for outside the home when they're not busy with school work. Also, it's not uncommon that kids can get upset about changes within their environment. Provide reassurance by showing them how the remodeled space will look like when it's done or create a fun goal as a family for when everything is complete.

Plan ahead: Remodeling is a big endeavor for a family, no matter when you plan it. However, try to coordinate your remodel schedule to coincide with times of the year that tend to be less stressful for work or school to minimize the overall impact. Also, clearly outline a project timeline and hold your remodeling team to it.

Establish good communication: Good communication is important for any relationship, so it's important to sit down and talk things out when stress is getting to be too much. Encourage everyone to speak their mind to avoid misunderstanding and to alleviate pent-up stress or resentment. 
Where can I find a team of dependable experts to carry out my full-house remodel in San Diego, CA?
Remodeling doesn't have to take over your life.  If you choose your contractor wisely, you will find a partner in the process and one who understands and respects your time and family boundaries. This is why it is essential to check reviews and the experience of previous clients. 
If you're looking for a well established company in the San Diego area and beyond that specializes in home remodels, this might be your lucky day. Here at Lars Remodeling & Design, we offer a team of experienced professionals that can carry out a range of home renovating and remodeling projects, some of which include: 
With over 30 years in the industry, we have become the leading providers, so you can trust that you will be investing your money wisely. Call us today and we'll connect you with one of our designers to make first steps to bring your project to life.