Professional Advice on Lighting Outdoor Areas & Rooms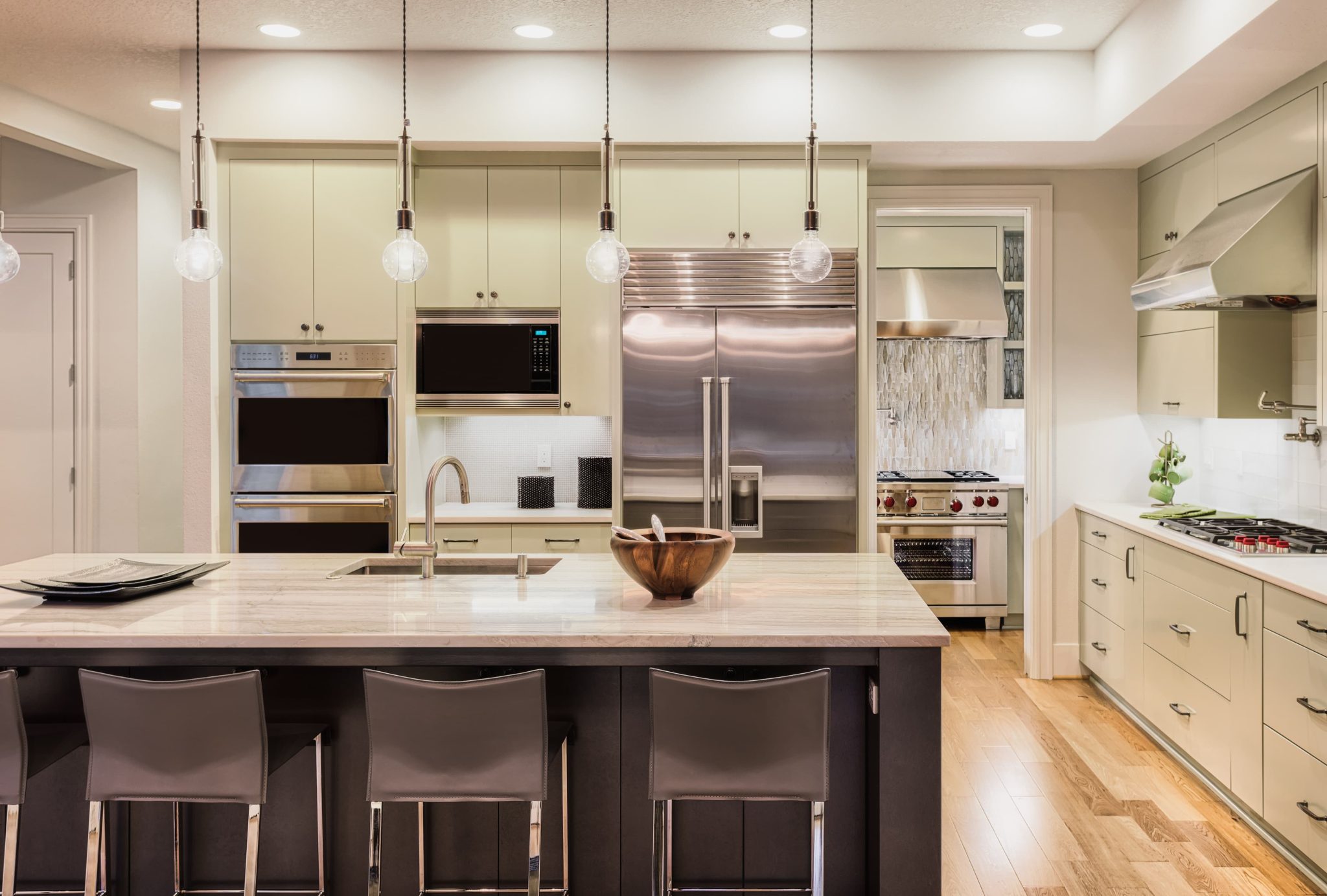 Lighting is often the final piece of the home remodeling puzzle that brings the entire project together. But, choosing the right lighting takes more than just a wave of a magic wand and expecting lighting to simply work because, well, how hard can it actually be?
As it turns out, incorporating adequate lighting into different rooms and outdoor spaces of your home in San Diego takes a lot more work and effort than it would initially seem. Different areas have different purposes and demand specific types and styles of lighting. So yes, it can get pretty overwhelming if not tackled in an organized and timely manner.
How do I incorporate lighting into different outdoor areas and rooms?
There's more to incorporating lighting in different rooms and spaces than just going for fixtures that look great to you. This is a subtle art in itself and choosing the right lighting greatly depends on the room and its projected purpose.
Lighting in the kitchen
When choosing your kitchen lighting pay attention to selecting adaptable and functional lighting fixtures that will help create a functional environment. Add lights in areas you will need them most, such as cooktops, sinks, and counters, so you are able to perform kitchen tasks  in a well-illuminated atmosphere.
Vanity lighting in the bathroom
If you get your vanity lighting in the bathroom just right, you will experience a significant boost of energy in the morning, making work preparations a breeze. Not to mention the importance of proper lighting if applying makeup is one of your daily rituals. Choose soft, diffuse lighting that works to reduce shadowing and allows you to look your finest any time of day. Sconces or pendants on sides of the mirror are the way to go.
Lighting in the living room
The rule of thumb is that living room lighting requires four different layers of light to provide the ultimate experience. "Knowing" light helps conversations and moving. "Feeling" light is for relaxing, while "changing" light adjusts according to the time of day. Finally, "story" light is used to highlight your personal lighting preferences.
Lighting in the dining room
First, start off with a classic over-the-table chandelier for some functionality. Then, start addressing the five layers of lighting to create a comfortable, stylish, and completely functional environment.
Lighting in the bedroom
Outfitting your bedroom with proper lighting can help you fall asleep better and improve your sleeping pattern. Focus on choosing subtle lighting options for your bedroom that will work toward helping you fall asleep instead of keeping you await with plenty of inadequate blue light.
Lighting in the home office
Working from the comfort of our own homes is now more common than it has ever been before. Lighting is an important part of creating a suitable working environment at your home. Choose light that is stimulating enough without being overpowering and distracting from the work you're expected to do.
Lighting on the ceiling
Ceiling is often referred to as the fifth wall in any room, and it also requires proper lighting to make it pop. Additionally, the majority of functional lighting is located on the ceiling, as it provides most illumination from there. You can freely choose stronger lighting for your ceilings, especially if your choices for other areas were more mellow.
Lighting on the stairs
Stairs are the perfect place for going a bit wild and entirely modern by incorporating some linear LED accents or contemporary step lights to create exceptional lighting tricks that will make the stairs in your home look incredibly interesting.
Lighting on the patio
Ideal lighting solutions for your patio should be positioned low with hidden bulbs if at all possible. Also, you should pay attention to reserving unlit space for a potential fire, but to also allow for the possibility of entirely turning off all but the most essential lighting in order to enjoy the dark as much as possible.
Lighting in the exterior
Finally, you can choose to illuminate the front of your home for maximum curb appeal and boosted value of your property. However, keep it subtle as you don't want your home to receive the not-so-appealing nightclub vibe.
Which home remodeling pros can help with the lighting in my home in San Diego?
Choosing appropriate and modern lighting during your home remodeling project is essential for tying the entire home together and giving it a fresh and bright look. That is why you should always try to find the most experienced home remodeling pros in San Diego to help you with your project. Lars Remodeling & Design is one such company.
We have years of experience performing a variety of comprehensive home redesign projects, from premium kitchen remodeling work to complicated whole-storey home additions. We have the knowledge to make all your home renovating ideas come to life. Reach out to us today!