10 Shades of Beige to Incorporate Into Your Home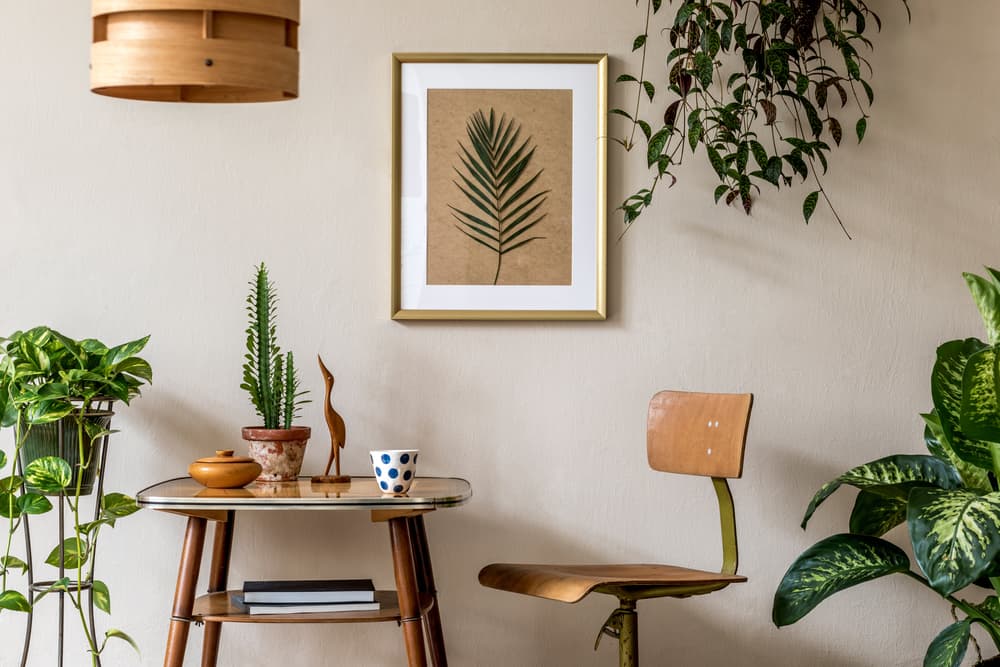 With the omnipresence of all shades of gray in recent years, beige has slowly been starting to be pushed back into the corner of the once-great remodeling color choices. The adjective "boring" seems to be the single most common word associated with beige these days. But, is it so, and does it have to be?
Beige deserves to make a full comeback, and it seems like it's finally starting to happen. After all, few colors are quite as warm and inviting, and yet versatile and mellow as beige is. However, it takes some work and some advice from a reputable local remodeling contractor in San Diego to make beige really work in your home.
What warm beige notes should I consider adding to my home?
If you're set on doing beige for your fresh home remodel, we're with you all the way. However, you still need to become more familiar with the different popular and versatile shades of beige you can add to your home.
Accessible Beige
This is, essentially, the most widely-acceptable beige among all other shades of beige, as it is expected to work well for most homeowners and in most spaces. It is very soft, goes well with almost everything without being boring or unexciting.
Drop Cloth
This shade of beige by Farrow & Ball is neutral and goes extremely well with different rich colors such as magenta, blue, and green. It looks simple and clean and it gets its name due to the resemblance to a drop cloth of a painter.
Kilim Beige
Sherwin-Williams provides Kilim Beige, a shade of this versatile color that has slightly earthy tendencies and works very well with a wide array of different colors. It allows for both traditional combinations with greens and reds, but also more modern pairings with blues and more vibrant greens.
Pashmina
Benjamin Moore's Pashmina beige possesses an almost chameleon-like ability to adapt its subtle shade to the space it's used in and the colors it's paired with. It's sandy hues mean it works best with grays and browns.
Seashell
Cloverdale Paints offers its variant of Seashell beige that works well with different warm neutral colors. It has a cozy character and is able to create a homey atmosphere almost instantly. It;s able to easily enhance two-toned areas.
Platinum
Pratt & Lambert offer Platinum, a variant of beige that is perfect for highlighting various architectural features of your home while providing an exceptional backdrop for other more vibrant color choices throughout your home.
Stone Hearth
This type of beige mixes amazingly well with the popular hues of greige and gray to create a very calming palette. It is grounded and very restful, making it ideal for serene bedrooms, especially when paired with emerald green or silvery gray.
Revere Pewter
Another type of beige by Benjamin Moore, Revere Pewter is simple and perfect for creating a cozy atmosphere in different areas of your home. It is subtle, soft, and neutral, and can perfectly compliment different colors.
Worldly Gray
Worldly Gray provides an ideal balance between the always-popular gray and the returning beige. That is why most homeowners who have difficulties deciding between gray and beige go for this incredibly versatile color.
Natural Linen
This type of beige is amazing with spicy and warm tones as it works wonders in complementing them, but also contradicting them in order to keep things as light and airy as possible.
Which local remodeling contractors can help me choose the beige for my home in San Diego?
Beige is making a comeback, and big time. However, while it's fast becoming a popular color of choice for many remodeling projects, it's always wise to consult professional local remodeling contractors from San Diego on how to best incorporate it into the new look of your home. Well, there are no better remodeling pros than Lars Remodeling & Design.
We have the experience and the know-how to handle any type of remodeling project. We have been doing different types of high-quality home remodels for many years, and we know how to do virtually anything, from performing luxurious bedroom room addition services to extensive whole-house remodeling projects. We'll make your remodel a breeze. Contact us today!