7 Tips for Creating a Functional Home Office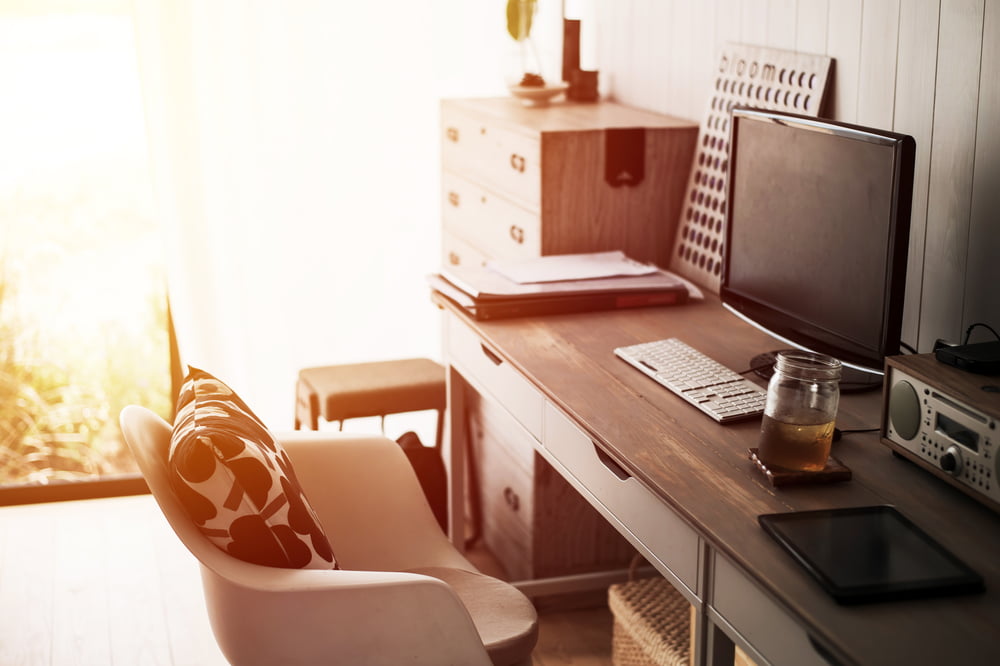 Nowadays, a lot of people choose to work from home. However, in order to be fully productive during their work hours, individuals need a comfortable area where they can focus on their daily tasks. That's why people who work from home should consider creating a dedicated work zone that will enable them to be productive, focused, and creative.
However, since this can be a major home improvement in some instances, it's advisable to seek assistance from professional home renovators in San Diego, who specialize in expert design-remodeling services. This way, you'll be able to go with a smart, space-saving, and function home upgrade. 
How do I create a functional home office space?
A well-organized workspace will enable you to minimize distractions and focus solely on work.  Your home office should be well-organized, comfortable, and welcoming since this can greatly contribute to your productivity. Before you start preparing your family for this type of  renovation, here are some factors to consider when creating a functional home office space:
1. Make the most of your space
Plan your workspace in advance and make the most of every nook and cranny. Think about what you need – what pieces of furniture and office equipment you need, how you will keep all your items organized and tidy, whether you will greet clients in your home office, etc. 
On the other hand, you should avoid over filling your work area to avoid feeling cramped. Additionally, clutter can affect your productivity and make a negative impression on your clients.
2. Get the right size desk and chair
You will spend several hours working every day. That's why it's very important that the desk and chair are ergonomically correct and that they suit your needs.
Your hands should be in a natural position with the surface of the desk and parallel to the floor, so as not to get tired and to avoid long-term injury to the elbows. Also, you need to have enough space for your knees and legs, both when you are in a sitting position and when you stretch them out or put them on the footrest.
An ergonomic desk and chair will not only enhance your productivity, but also enable you to maintain a healthy body position and reduce the pressure on the joints and spine.
3. Have enough light
Proper lighting, especially natural, is one of the crucial factors to consider when designing or setting up a home office space. Lighting should be layered, incorporating both natural and artificial light. So, make sure that your windows aren't obstructed so that sunlight can permeate your home office. 
As for artificial lighting, make sure to include all three types of lighting:
General lighting that will be the main source of light in your office (e.g. a chandelier)

Ambient lighting that will enhance the overall atmosphere and appeal of your space

Task lighting that will enable you to focus on your tasks (e.g. a desk lamp)
4. Switch to digital storage
Folders and papers can take up a lot of space, which can be inconvenient in home offices. So, consider switching to fully digital data storage. Hard drives, flash drives, CDs, and cloud storage will allow you to securely store all the necessary data without taking up a lot of space.
However, you can include a few floating shelves that will display some of your decorative items. This will enable you to give your personal touch to your home office and have extra storage if needed.
5. Keep office essentials at your fingertips
All of your office supplies should be well-organized and placed in their dedicated sports. This will enable you to minimize clutter and maintain an atmosphere of organization and openness. For instance, If you have a printer, place it near you, in an easily accessible place. This also applies to other devices or items you use regularly.
6. Background music is a plus
Sometimes, you may not be able to escape noise, which can interfere with your work and constantly affect your concentration. That's why it's a good idea to play some background music that will help you set up a more productive work environment. 
Of course, there are other options available to you if you're struggling with blocking outside noise. For instance, your remodelers can help you if you decide to go with specialized panels designing to soundproof your work area.
7. Include decorative items
Adding inspiring paintings, decorative items, and plants can make your home office even more enjoyable and inspiring. Not only can you create a chic look and express your personality through decor, but you can also draw inspiration from the items that surround you. 
When choosing how to decorate your home office, make sure to pick a theme or style. Then, choose a color palette of two or three hues that you'll vary to create a layered look. Finally, feel free to play with patterns and mix and match them. Of course, don't overdo it, but keep it simple, yet elegant. 
Where can I find the top home renovators in San Diego?
There are a lot of benefits of remodeling your home, from increasing your home value to enhancing your living environment and ensuring comfort for you and your family. However, this can be a highly demanding and time-consuming project, especially if you have no experience in the field. Luckily for you, San Diego's finest remodelers are just a quick phone call away.
Lars Remodeling & Design is a reliable home renovation company with over 30 years of experience. We are a second-to-none team of remodeling experts, designers, project managers that can assist you at every stage of your project. Call us today and get your dream home office!