Top Pros & Cons of Home Remodeling in 2021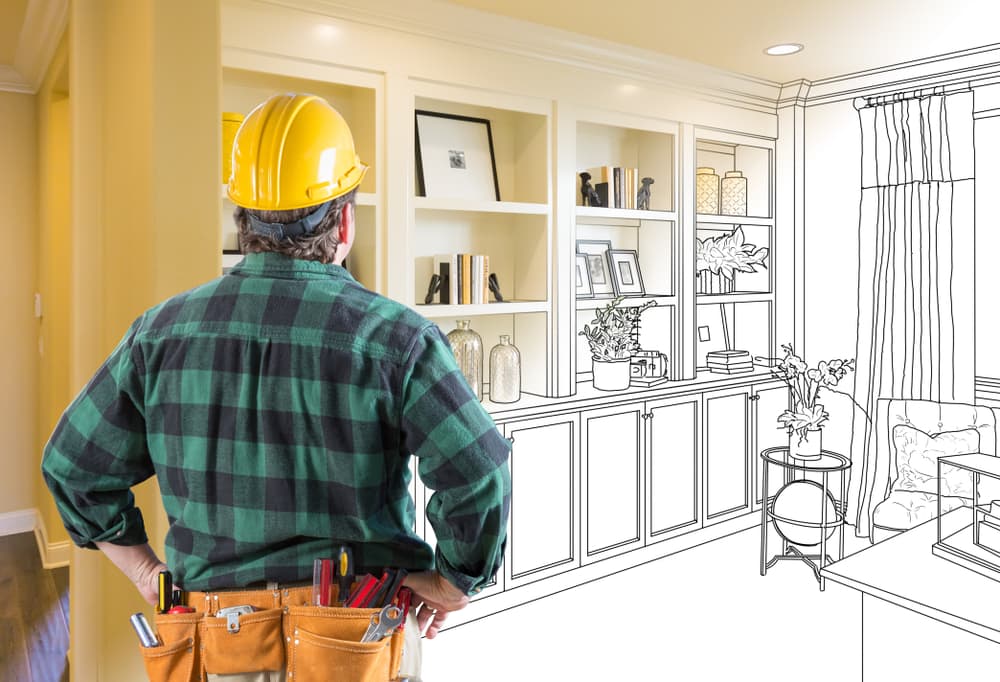 The sudden onset of the pandemic showed people around the globe the importance of having a home that's convenient and put together. During lockdown, some had the privilege of having more space to exercise, some a corner for a practical home office, and others the freedom to take a breath of fresh air in their yard. The past year revolutionized home design and created new trends that will probably reverberate for years to come.
If you'd like to freshen up your home a bit or give it a complete makeover to make sure it meets modern requirements, you can turn to an experienced house renovator in San Diego. For you, we have researched the trends that most homeowners covet as well as the perks and downsides of renovating in the post-pandemic world. Keep reading to find out more.
What are the current remodeling trends?
There is no such thing as a simple construction project. However, each project is a new challenge and an opportunity to raise the value of your home or potentially upgrade it with some smart accessories. Either way, we present to you the trends that have so far stood out during 2021:
More outdoor living areas: This is quite understandable and it is not surprising why people want more space. Most people now wish to create a beautifully tended garden, which can be their retreat away from the world. 

The concept of open space: The concept of an open-plan living room that incorporates the kitchen and dining area isn't new, but the past year reinforced it. The desire for intimacy has led to the physical walls being torn down and moved to create more breathing room. Also, floor-to-ceiling windows are being installed so that families can enjoy natural light and have the impression of connecting with the environment.
Dedicated work zone: Because of staying at home, many people need a functional home office, a space isolated from noise and other types of distractions. All areas of the home are being repurposed for either work or leisure, whether it's an old pantry-turned-home-office or a basement distance learning classroom.

Longer waiting time: Until all things return to their previous state, you have to get used to waiting a bit longer for various services, including home renovations. Remodeling projects may take more time than before in large part due to supply chain issues, labor shortages, and material pricing and lead times. Also be prepared to wait a longer for building permits to be issued. The backlog created during lockdown is still sorting itself out as life returns to normal and city offices are back to regular staffing and schedules. 

Repaint your home: One of the easiest and most cost effective changes you can make to your home that will have a big impact is painting it (external and internal). There is something to be said for improving the curb appeal of your home and a repaint with fresh colors or a different look can accomplish that quickly.
What are the pros and cons of remodeling?
If you have researched well and hired an expert team, remodeling a house can be a fantastic decision, but it does come with its own fair share of challenges. Here are several advantages you can expect:
Use your imagination: Draw from your imagination to redo your house completely or add a few key upgrades. We all have little tweaks we'd love to make to our homes to make it more functional or appealing.

Get more space: By moving the interior walls, you may be able to reconfigure your home to include another room or connect more rooms into a magnificent open-concept living area. Also, you can expand towards the yard and add a new home office.

Make a budget, stick to it: Breaking the budget when remodeling is most people's biggest fear, but with a good plan, that is much less likely. Remodeling is an investment, but one that can be well worth it if you put the time in on the front end to hire a reputable company to help bring your vision to life.

Increase the value of your home investment:  With a few small improvements, you can greatly contribute to the potential resale price of your property and increase your chances of selling if you ever decide to do so.
In addition to these benefits, there are a few things to be careful about:
Plan carefully: If you don't pay close attention to your budget or you decide to do a project that doesn't give your family added functionality, you may be disappointed in the end.

Create a feasible schedule: Construction projects can be time-consuming. Make sure the time frame for your remodel is workable and fits the other responsibilities you may have.

Hire reputable remodelers: Trying to wing it can have lasting repercussions and create a host of difficulties, not to mention costing exponentially more in the long run. Experienced full-service companies will take the burden off your shoulders and ensure everything runs smoothly.
Where can I find top-rated house renovators in San Diego?
As the leading provider of house renovation services in San Diego, Lars Remodeling & Design has a team of design and construction experts who can provide professional guidance and assist you with every step of your project. With over 30 years in the industry, we have successfully remodeled more than 3000 homes. 
We were recognized for our achievements by winning the Best Remodeler award for years 2019 and 2020. You can rest assured we know the latest trends like the palm of our hand. Reach out to us and schedule an appointment today!