Choosing Color: 7 Fun Options for 1 Sunny Entryway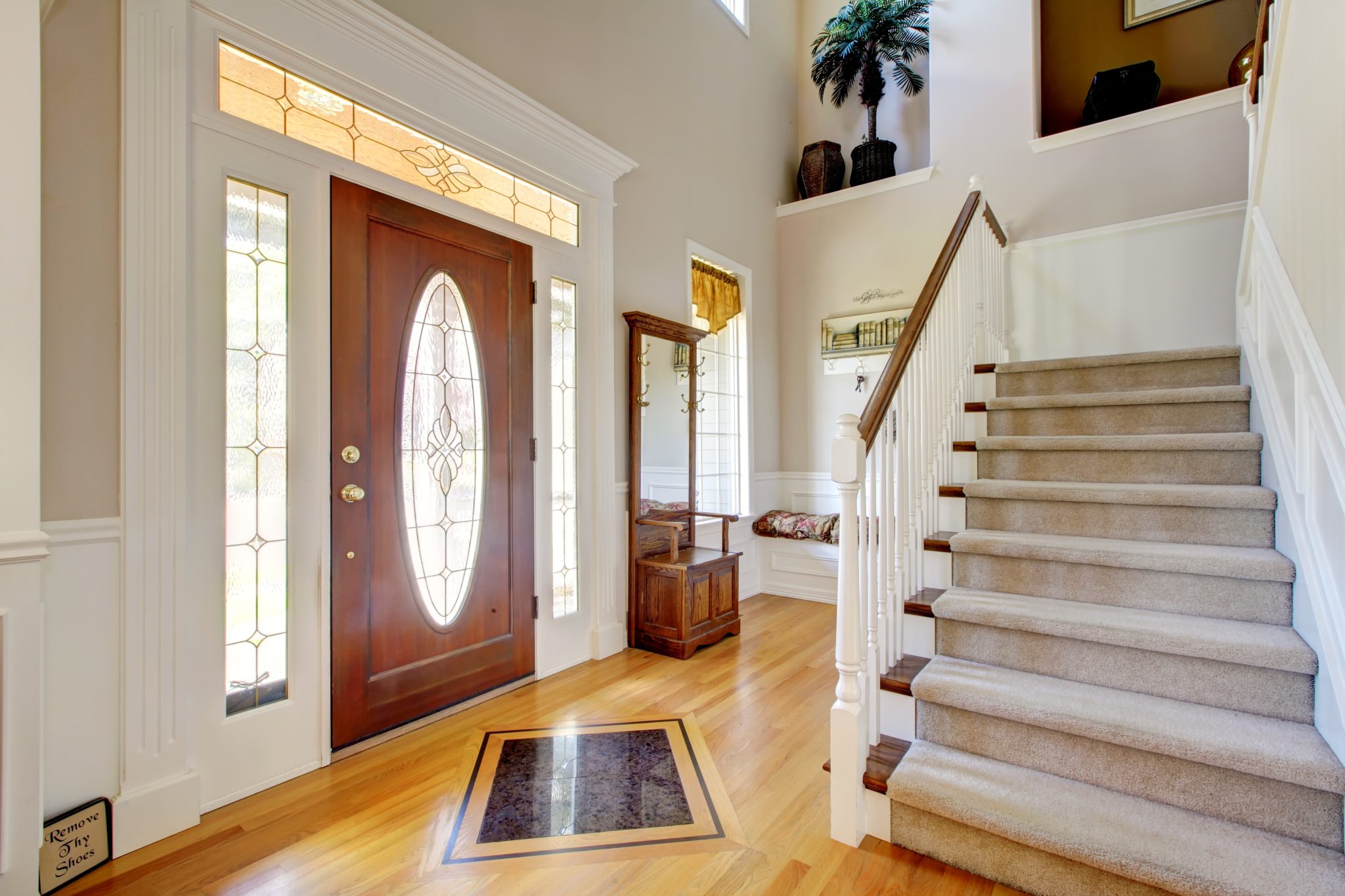 When it comes to the look and feel of your home, first impressions are just as important as they are in other aspects of life. If you can make your guests feel a warm, welcoming atmosphere as soon as they step through your front door, they'll automatically take these positive feelings with them into the other areas of your home. 
In order to spark your imagination and help you create the ideal entryway that packs both style and function, we prepared a list of 7 color ideas for a sunny and inviting foyer. Keep reading to learn more!
What are the best colors for an entryway?
Whichever hue you choose, it goes without saying that it should fit the rest of your interior décor. If you can't decide which color to go for or how to combine different shades, don't hesitate to reach out to a trusted house renovation company and consult with the pros directly. 
Here are 7 great entryway colors you can't go wrong with:
1. Crisp, clean white
Whether you have a small or large space, pristine white hues are always a good choice. The bright surfaces reflect both natural and artificial light, creating a cheerful and open atmosphere that can be further enhanced with all kinds of ornaments. 
2. Soft pink
Want to add some color, but not make the space look too intense or dark? A soft pink hue can give the foyer a romantic touch that's just subtle enough to create a welcoming transition while also adding a bit of depth.
3. Light, organic green
This earthy green hue is the perfect option if you live in an area where the weather is often cool and overcast, as it gives the space some freshness and comfort. It has the added advantage of getting along really well with many other colors. 
4. Neutral gray
Gray has been a beloved foyer color for a long time, and it's easy to see why. It can be combined with both darker and brighter accent colors, while also working well with other shades of gray such as slate, pewter, or lead. If you prefer a more luxurious look, you can combine darker gray hues with rich colors like emerald green and wine red. 
5. Various shades of beige
It's hard to go wrong with beige. This color adds elegance and sophistication to an entryway without calling too much attention to itself or unnecessarily darkening the space.
6. Aqua blue
A bright blue shade is more neutral than other blues, while also giving the space a major beach decor feeling and working really well with various other popular hues. 
7. Bright orange
An orange front door has a vibe that's both welcoming and energetic. However, because it's so bold, vibrant orange hues should be used in limited amounts and balanced with large neutral areas. 
Where can I find the top house renovators in San Diego?
Here at Lars Remodeling & Design, we're a collaborative group of renovation experts, project managers, trade partners, and highly skilled designers who specialize in assisting the good people of San Diego at all stages of their custom home renovation projects. 
During our 30 years of industry presence, we have remodeled more than 3000 homes and had the distinction of being given the Best Remodeler award for years 2019 and 2020 by the San Diego Union Tribune. 
Whether you're planning to extensively renovate your kitchen or just give an old bathroom a facelift, you can count on us to deliver your desired results in a way that ensures maximum longevity and avoids common remodeling pitfalls. Give us a call today!