8 Beautiful Saturated Blue Paints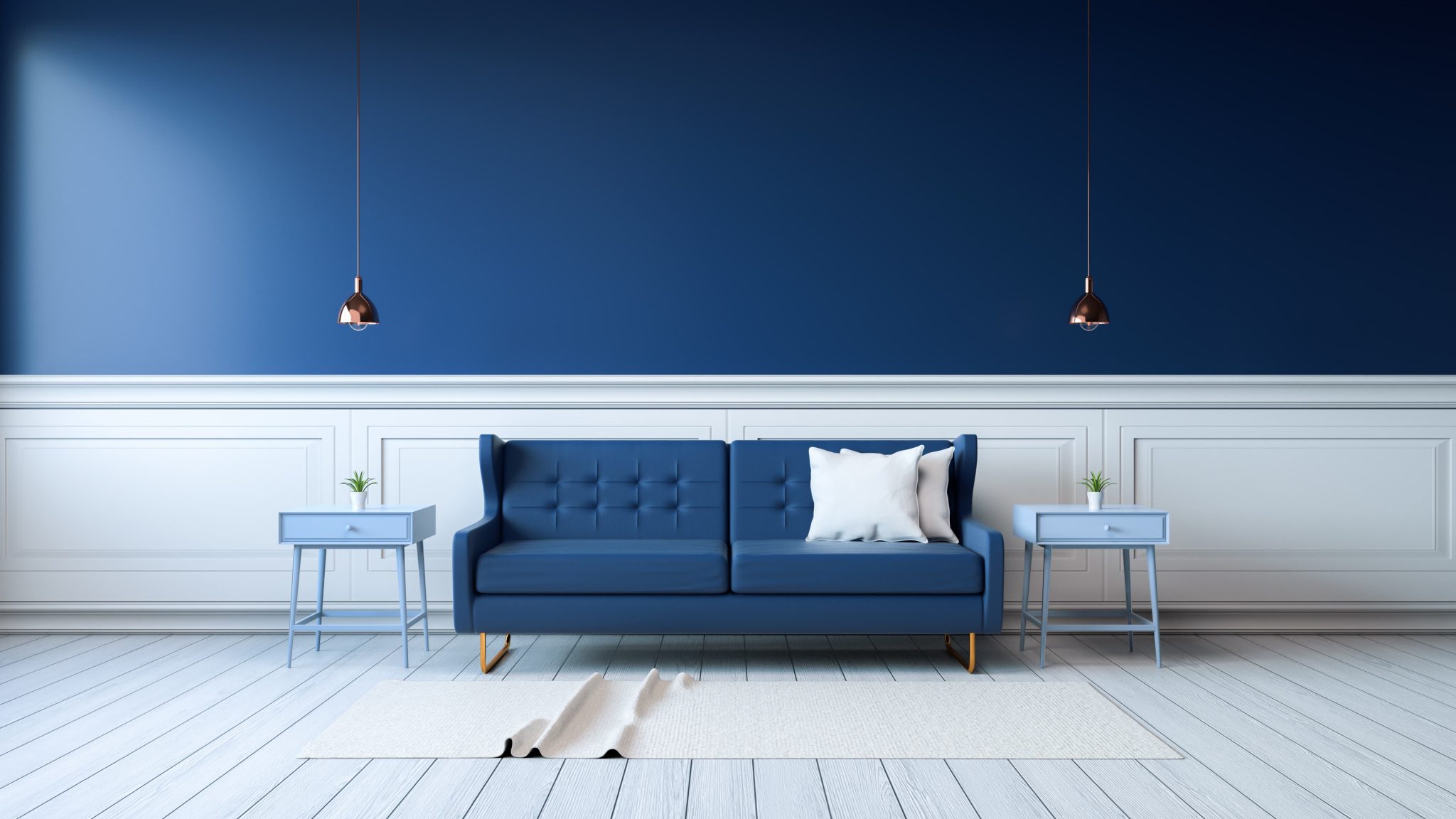 When it comes to interior design, blue is one of the most popular colors in the world these days. Depending on the hue, it can be used to cozy up a children's room, tie modern furnishings and antiques together, or provide a stark contrast to bright white ceilings or details.
In order to help you choose the right kind of blue for your home renovation project in San Diego, we have prepared a list of saturated blue paints that can work in every home. Read on!
Which blue paint should I choose?
Here are 8 of our all-time favorite blue shades:
1. Warm blues
If you're looking to create a truly calming and peaceful space, you can't go wrong by using warm blues such as denim or slate blue. Color experts claim these colors "advance" toward you, which helps make the room feel safer and cozier.
2. Cool blues
Unlike warm blues, cool blues such as turquoise, ice blue, and cobalt make a space feel larger than it really is. It's said that these colors encourage focus and calmness, which makes them perfect for a home office or a bedroom.
3. Blue-gray
Gray is usually associated with a modern, sleek design. By adding a smatter of blue into the mix, you can create an inviting vibe in both traditional and contemporary rooms. A great way to use blue-gray colors is to combine them with classic white architectural details.
4. Deep ocean blue
If you want to go bolder with the blue family, you can create an all-blue room and tie it together by painting the walls a dark blue shade like that of a deep ocean. This forms an energetic, seamless design that goes well with patterned curtains, pillows, and other accessories that can serve as anchors for saturated blue shades.
5. Dramatic blue
Want to create a really strong style statement? Fill a room with a selection of deeply saturated colors by combining cool blues with vibrant fuschia and stormy gray hues. You can even flip these colors around by using dark gray walls in combination with light blue details.
6. Soft blue
When combined with gold and dusty rose details, soft blue walls create an elegant, feminine color scheme that can work great in both modern and traditional settings. For that bit of extra pop, add some gold metal finishes and glossy paint sheens.
7. Navy blue
A great way to give a room an upbeat atmosphere is to paint its walls navy blue and then complement them with mustard yellow details. This results in a wonderful high-contrast color scheme that looks and feels happy and energetic, without overdoing it on the brightness.
8. Shades of blue for the exteriors
Painting the exterior of a house in varying degrees of light, dark, and saturated shades of blue is an extremely popular choice among today's homeowners, and it's easy to see why. On top of fitting any landscape, the universal appeal of blue colors easily creates a feeling of friendliness and warmth.
Where can I schedule the finest home renovation services in San Diego?
Renovating or remodeling a home is one of the most exciting things a homeowner can do. Whether you're planning to add an entire second floor to your house, or simply give your ceilings a new coat of paint, having the right renovation experts on your side is vital in order to ensure your home improvement project achieves the desired result.
That's where Lars Modeling & Design comes in! With nearly three decades of industry presence, we can proudly call ourselves the leading remodeler in San Diego.
Want to update the lighting in your home office? Or perhaps you're looking to give your bathroom an earthy look by adding state-of-the-art wood elements? Our team is fully equipped to provide you with all those services and more! Give us a call today.