Your Guide to Master Bedroom Color Schemes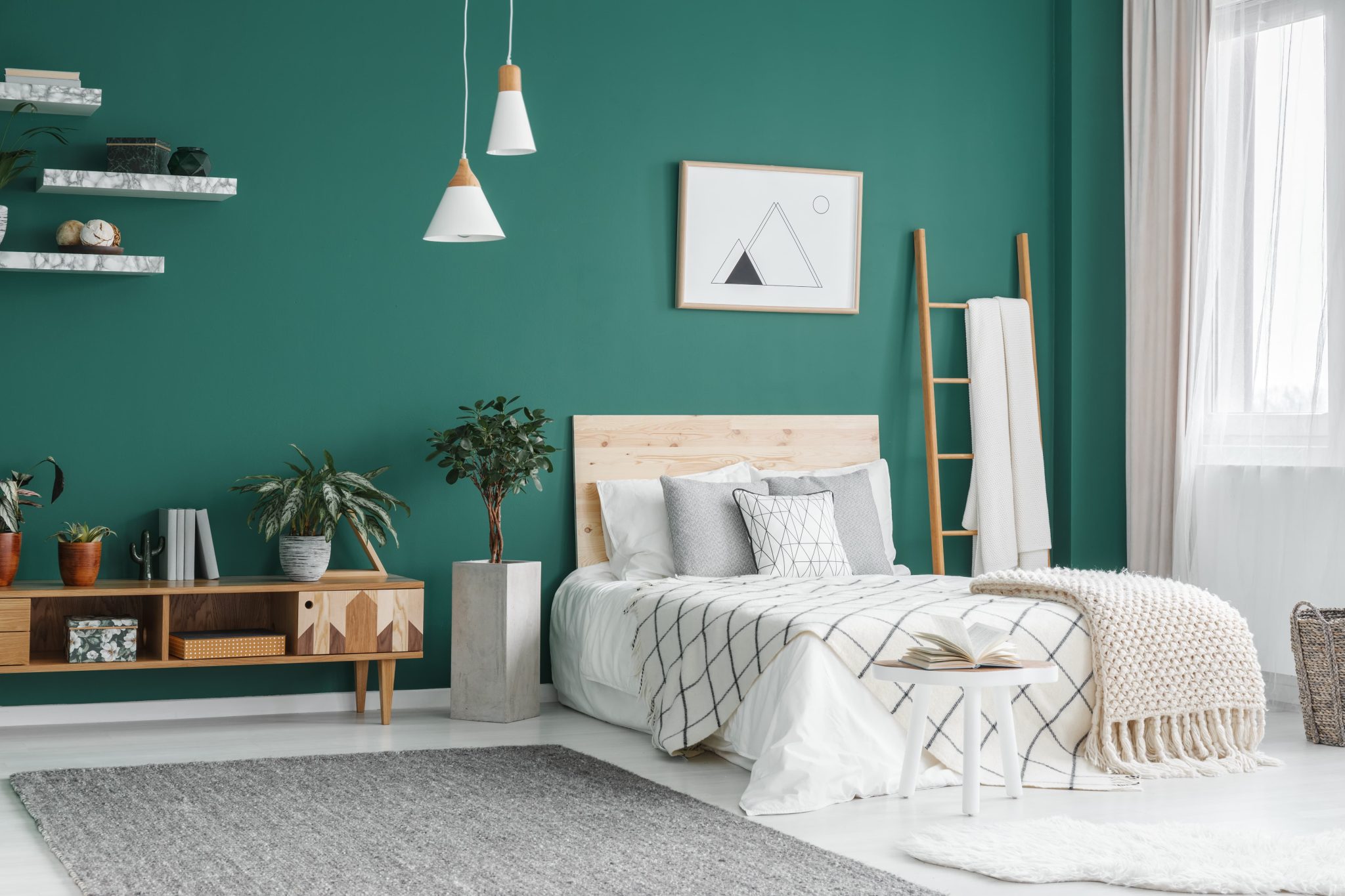 It goes without saying that a master bedroom should be a peaceful retreat from the stresses of daily life, but how does color play into this? Color influences people's mood in a major way, so it's a feature that you should think through down to the tiniest detail.
If you've decided to overhaul your bedroom but aren't sure what would be the best color scheme for you, read on. You'll learn how to find the perfect color palette for your master bedroom and turn it into the gorgeous, cozy heaven you want it to be. In case you reside in Carlsbad or the nearby areas, you can also rely on a trusted home remodeling service to help you with your color choices.
How do I choose a paint color for my bedroom?
After assessing your bedroom layout options, it's only natural to start thinking about the color scheme you'd like to go for. After all, it will set the tone for the whole room and determine your selection of furniture and décor items. Walls take up a large portion of the room and attract attention. To pick the right paint color, follow these expert tips:
Look for inspo: Unless you actually see how a shade works in a room, it's often hard to imagine what it would look like or which other colors it would mesh well with. This is why it's advisable to browse for inspiration online and save the images that speak to you for future reference.
Apply color theory: You don't have to be a designer to understand the basics of color theory. For example, if you're into stark contrasts, opt for colors on the opposite sides of the color wheel, like shades of red and green or purple and yellow. For an interesting monochromatic look, use different variations of one hue. Explore the concepts behind this approach to style your space like a pro.
All neutral or bold pops of color: While some people love bold and saturated colors, others prefer softer, more subdued options. Having one accent wall in a brighter or darker color than the rest of the room is a popular choice. However, you can keep all the walls in one hue and add visual interest with furniture and decor pieces instead.
Get ideas from an item you love: If you have an item that you're planning to include in your bedroom design, like a colorful piece of artwork or a rug, draw inspiration from it. Choose one of its colors as the shade of your wall paint and tie everything together beautifully.
What is the most relaxing bedroom color?
Here are some options that can help you create a tranquil ambience:
Serene blue: Shades of blue are particularly calming, which is a fitting choice for a bedroom.
Fresh green: Green can help you de-stress and fall asleep, especially if it's a pleasant muted tone.
Soft cream: Picture a luxurious, stylish bedroom in the warm glow of dim lighting. The color cream would fit right in.
Clean white: If airy and light is totally your style, you can't go wrong with all white walls.
Where in Carlsbad can I find an expert home remodeling service?
Lars Remodeling & Design has been carrying out high-quality renovations in Carlsbad and the vicinity for three decades. Our design and build teams work together to make your wishes a reality whether it's a whole-house remodel, master suite overhaul, or another type of home improvement. As a full-service company, we manage and execute every phase so it's convenient and rewarding for the client.
If your home is located near Aviara Community Park or elsewhere in the region, give us a call and set up a consultation with our specialists. We'd love to hear from you!