How to Choose the Right Kitchen Lighting?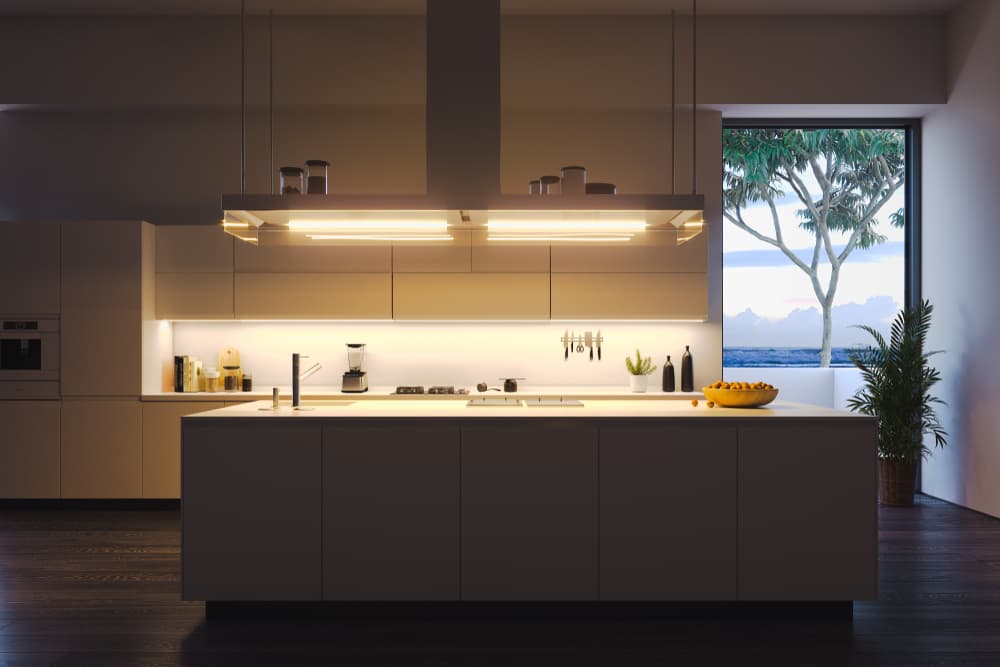 When most homeowners start planning out their kitchen remodel, the first things they think about are the cabinets, shelving and appliances. Lighting is usually underestimated as an element of kitchen design. However, it should definitely not be taken lightly. Your choice of lighting can truly make or break the appearance and functionality of your kitchen, regardless of how well you pick out the other features.
Follow our simple guide to the best kitchen lighting to get more insight into how to illuminate the most important room in the house. It can be hard to imagine what light fixtures will work for your space before you actually have them installed. The most dependable way to get attractive and practical kitchen lighting is to book custom home remodeling and ask leading San Diego experts for their professional opinion.
What type of lighting is best for the kitchen?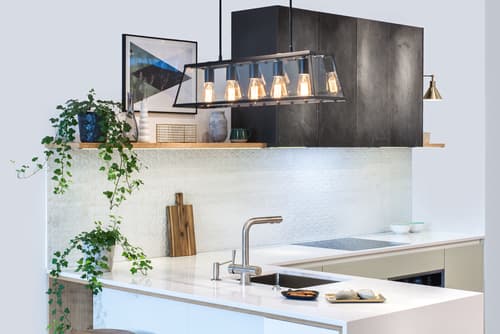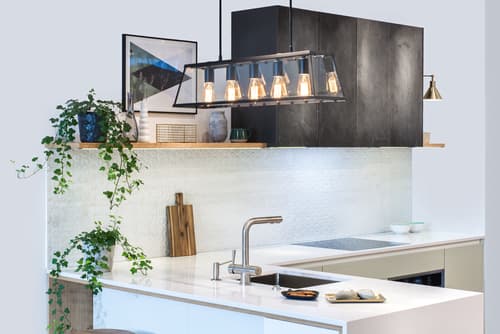 Besides considering what kind of kitchen sink to choose and what tiles will best compliment your marble countertops, dedicate some time to deciding on the right lighting for your new kitchen. Here are several possibilities to take into account.
Cooler or warmer?
The crucial factor in choosing lights is their color temperature. For a comfy look & feel, purchase warmer bulbs. If, on the other hand, you wish to see clearly, choose cooler options. Daylight bulbs should be placed over the countertops that you use for cutting and preparing food, while warm white ones should be fitted over the dining room table for a cozy atmosphere.
What about bulb type?
There are several bulb types you can choose from. While incandescent bulbs are cheap, they use lots of electricity. Halogens use up significantly less energy, though they do cost a bit more. CFL lights are a durable option, while LEDs are energy-efficient and handy for spotlighting.
How bright should a kitchen light be?
Your kitchen is a space where you'll be working with knives, handling slippery, breakable items and precisely measuring ingredients. Therefore, it should be well-lit, with a minimum of dark shadows and a clear view of all cooking surfaces. In general, kitchen lights should be bright, but how bright exactly?
Typically, kitchen workspaces require 70 to 80 foot candles or 7,000 to 8,000 lumens. However, your specific light strength will depend on the size of your kitchen and your individual preferences.
For example, a kitchen with dark walls or cupboards and a higher ceiling typically requires brighter lights. This is the reason why it's best to consult professionals with experience in the field of kitchen remodeling.
Where should kitchen lights be placed?
A good lighting plan is the finishing touch to your kitchen's design and it should be carefully implemented by professionals, bearing electrical safety in mind. Here are a few tips on how to position different kinds of light fixtures:
Ambient lights: This is the type of lighting which brightens up your whole room. It accounts for most of the illumination in your kitchen, so it is the most important. Most people opt for recessed ceiling lights for this purpose, often around the perimeter of the kitchen.
Task lights: These should be bright lights, placed above the busiest parts of the kitchen. They are usually fitted under cabinets to illuminate countertops beneath. They also hang above kitchen islands.
Accent lights: These lamps are used to accentuate and enhance your kitchen's design. It is not especially important for them to be bright, as they only serve an esthetic purpose and give your room a cozy feeling. Put them in any place you want to highlight.
Where do I get great custom home remodeling in San Diego?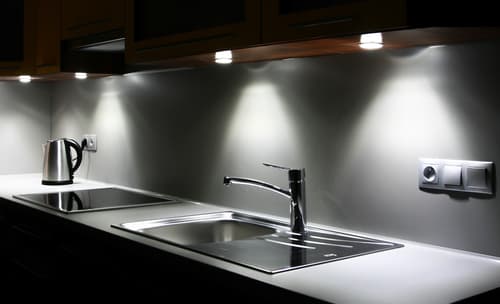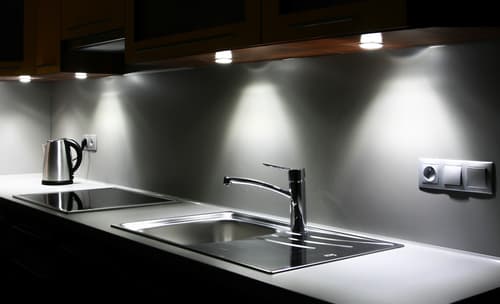 Is it time to give your La Jolla residence a fresh makeover? At Lars Remodeling & Design, you'll find the answers to all of your remodeling questions, such as how to create your dream closet and what the best bathroom accents are. We'll work together towards the solution that fits your specific needs and requirements.
Whenever you're in doubt about a planned renovation project, reach out to our qualified team. Modern, edgy or quirky – whatever the style you're going for, we can do it. Our crew has got many successfully completed jobs under our belt and we'll gladly take on your kitchen remodel as our next venture. Get the home of your dreams with our expert services!