Creating a Children's Playroom: The Best Gift for Your Child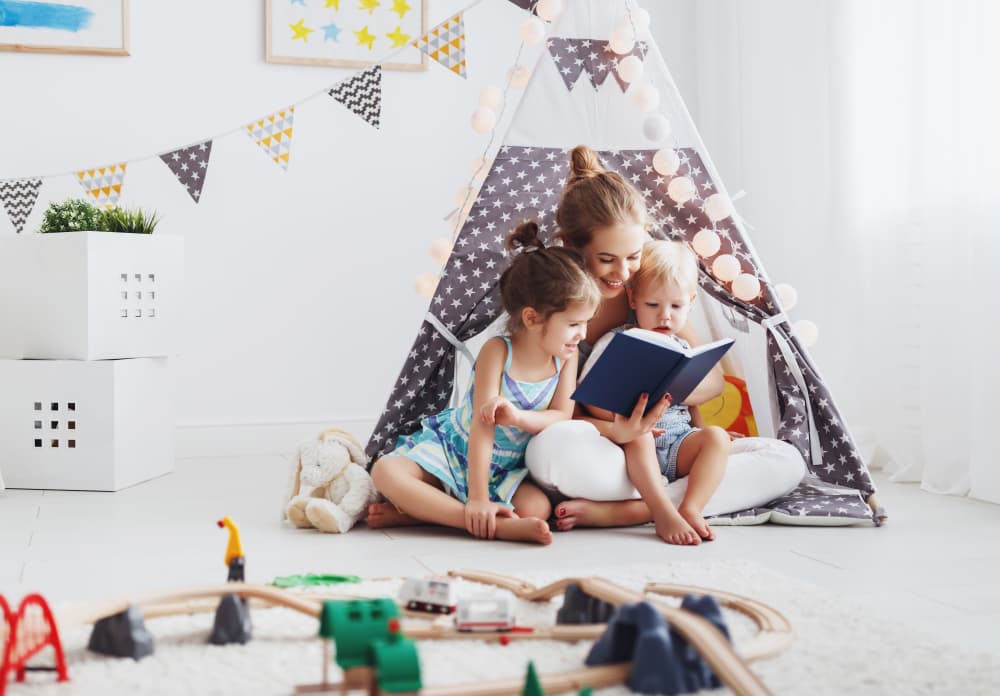 Every parent wants what's best for their child and creating a safe and engaging space for the child to thrive in is high on this list. The environment in which your little one spends most of her or his time plays a part in their development, so making sure that it's adjusted specifically to your child can provide many benefits. If you're considering adding an extra level to your home, think about incorporating a personalized children's playroom in this new area.
Read on to discover how to design a stimulating environment for your child, which will suit their developmental stage, preferences, and interests. If you need assistance planning and executing second story additions in San Diego, turn to experienced professionals and ensure the success of your home improvement project.
Is it worth having a playroom?
Children typically love having a well-structured, toy-packed space at home that they can access whenever they want to. Many parents also benefit from having such an area. Here's how:
The house will be neater: If the child has a designated place to play, the chances are that they won't run amok around the house. This way, other rooms will stay clutter-free.
It's great for playdates: Your child's playmates will love this well-equipped play area and you will be at ease, knowing that the mess will be confined to only one room of the house.
It keeps the kids occupied: The best way to keep boredom at bay and give your children learning opportunities at home is to create a well thought out space that matches their needs.
Sleep area and play area are clearly separated: This helps manage your child's daily routine. You won't have to worry about toys distracting them when they should be in bed.
It's safe and made-to-measure: A custom playroom can fit the child's age, personality, and tastes down to little details, like tailored shelf height, which lets them comfortably and safely reach for items on their own.
What should be in a playroom?
Let's take a look at the elements that support your child's development and make a dedicated play area such great fun:
Clever storage options: Personalized storage units that can house all of your children's favorite toy cars, teddy bears, blocks, art supplies, and other items are a huge asset. Add some colorful baskets and bins to the mix to achieve extra practicality and style.
Soft flooring: To keep your children safe and comfortable as they're crawling, tumbling, and playing on the floor, have some plush wall-to-wall carpeting fitted in their playroom. Decorate with floor pillows, rugs, and throws to maximize the cozy feel.
Reading nook: Give your children a nice place to settle down and flip through their favorite storybooks. If you also place some soft accent lighting in this area, you'll create a true fairytale atmosphere that your child will love.
Cozy retreat: Play tents and teepees have become the staples of children's playrooms because they're the perfect hideaways. Your children will love having this spot all to themselves.
Arts & crafts area: No playroom would be complete without a spot where the child can express themselves creatively. Store all of their art supplies at hand and see their imagination at work.
What design-build company carries out the best second story additions in San Diego?
Lars Remodeling & Design is the leading authority on home remodeling and additions in San Diego. Since 1991, we've been delivering swift, precise, and customized design and construction services in the area. Our crew consists of trained and experienced remodeling specialists, who'll work with you to produce a fine-tuned solution for your child's playroom or another space.
You can contact us to build a tailored home gym, suggest the best game room design ideas, or put together a fantastic home theater for you in Vista and across San Diego County. We'll plan and implement every stage of the project meticulously and diligently, making sure that you are thrilled with the final outcome. Increase the value of your home and improve your quality of life!