An Easy Guide to Creating a Perfect Pantry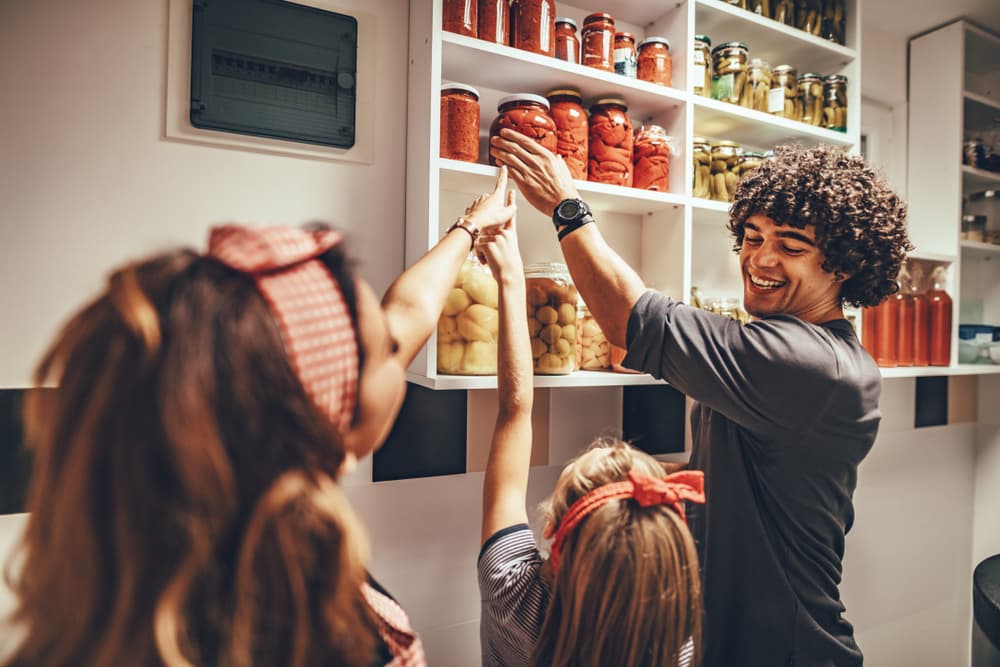 Your kitchen is the place where you spend some of the most intimate moments with your family, and to be able to really enjoy them, you should make sure that this place does not only look fantastic but is also fully functional and cozy.
Before you start remodeling, take the time to explore the best remodeling companies in San Diego, and hire a reliable home interior design team. Among other tasks, they will help you choose top-quality countertops, pick energy-efficient appliances, and select the right paint color. Once you're done with your kitchen, you might want to move to the other rooms, revitalize your living space, or even build a new sauna for maximum convenience and enjoyment.
Let's now focus on the kitchen and learn how to create a perfect pantry that your whole family will love to use.  
How to create a pantry in a small kitchen?
If you have a spacious kitchen, building a pantry is easy as pie. However, if your kitchen is tiny and you don't have so many options to choose from, you'll need to be creative and try to come up with some customized solutions that will work in a small space and help you reduce food waste. Here are a few useful ideas for you to take a look at and choose your favorites:
Use your walls
You might not have enough space to dedicate an entire corner to this purpose, but you can surely find a part of a wall that can fit a few shelves, and voila – you have your custom pantry! You can use it to store food and other items that you use daily, and if nicely arranged, the shelving can even serve as decoration and add a homey feel to the space.
Turn one of the cabinets into a small pantry
Instead of keeping your pantry items all over the place, you should designate one cabinet for this use and store all the dry goods and spices in the same place. This will help you keep your kitchen clutter-free and neat at all times.
Rely on experienced home interior designers
If none of the ready-made pantry options fits your kitchen, it's best to contact certified home remodeling experts and rely on them to provide you with customized design solutions. They will focus on your needs, consider the available space, and come up with a pantry unit that matches the rest of the design and meets your storage needs perfectly.
What is the best way to organize a food pantry?
Once you've had your custom pantry built, you should keep it properly organized to get the most out of it. Here are a few great tips on how to do that:
Get rid of everything you don't need

Use clear jars to store your grains, flours, and spices

Keep track of the expiration dates

Design a unique labeling system what will make it easy for you to find what you're looking for even in the dark

Use baskets to group the items that belong to the same category

Add one extra basket for miscellaneous items

Make good use of the available door space by installing a few racks where you can place your seasonings and other small items, etc.
What are the best home remodeling companies in San Diego & beyond?
If you're looking for a team of trustworthy home remodeling professionals, you are in the right place. Lars Remodeling & Design has been servicing the San Diego area for many decades, and we know how important it is for our clients to get undivided attention and be involved in the project from start to finish.
Whether your home is located in Ocean Beach, somewhere near Balboa Park, or in any other part of the town, feel free to reach out to us and hear more about the comprehensive home remodeling services we offer. We approach every new project with a creative mind and a no-nonsense approach that guarantee results. Give us a call!