Your Guide to Creating the Ultimate Home Office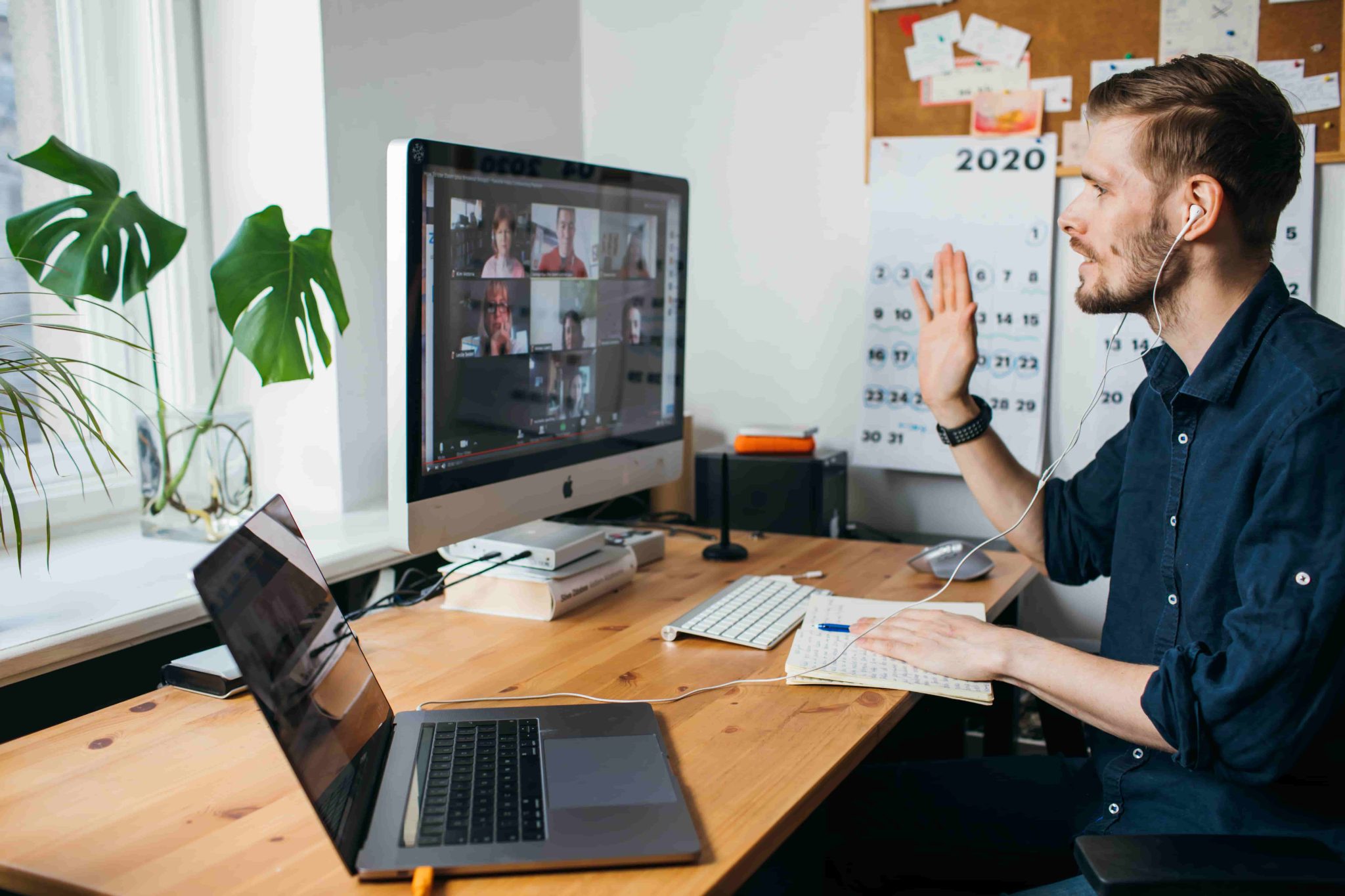 Whether your home office is your permanent place of work or you use it mainly when you have to pick up some extra hours, you deserve to have a nicely designed place that will meet your needs and preferences. That's where your local interior designer in San Diego comes into play!
With the help of professional interior design services, you'll get your dream office in no time. On top of that, these seasoned professionals will help you with all sorts of home remodeling decisions, from picking the right kitchen island, to deciding on the best master bedroom addition, making sure that every room in your home is in line with your lifestyle.
Let's first talk about your office and learn how to design this space with zero hassle and add a breath of fresh air to it.
How do you design a home office?
Designing the perfect home office requires you to consider different aspects of its design and find a way to combine all the necessary components into a well-balanced look. Here is what you need to do:
Choose the appropriate location
Before the actual designing work begins, you need to decide on the best place to put your home office. You can either place it in a quiet corner in one of the rooms or reserve an entire room for this purpose. Whatever you decide, make sure to opt for the spot that is away from any visual and audible distractions, has enough natural light coming in, and is spacious enough to accommodate everything you need.
Create a floor plan and furniture layout
Once you've decided on the best location for your home office, it's time to determine its layout. Doing this will help you organize your furniture and figure out what you can incorporate into this space and how. In case you are not sure what kind of layout would work best for you, rely on your trusted design professional to introduce you to different possibilities and their advantages.
Select the right desk
The desk is one of the most crucial elements of every home office and is something you should never skimp on. Before you select your perfect home office desk, think about the following:
Where do I want to put it? Whether you should opt for a floating desk, place it against the wall, or stick to a built-in option will mostly depend on your personal preferences, the available space, and the layout of your home office. Don't forget to take lightning into account as well since you want to have enough natural light where your desk is.
What size desk do you need? Working behind a small office desk can be frustrating, so make sure to go with the one that can fit all the essentials you use daily, but also works well with your office layout.
What is the look that you want to achieve? When picking the color, material, and style of your desk, you should think about the rest of your home's interior and opt for the one that will contribute to a nice uninterrupted flow in the design.
Purchase a stylish and comfy chair
Aside from finding a chair that will further contribute to a modern yet professional feel of your home office, you also need to ensure that it has an ergonomic design and offers enough lumbar support. Having a comfortable chair will help you stay focused and bring your A-game every day.
Add a splash of color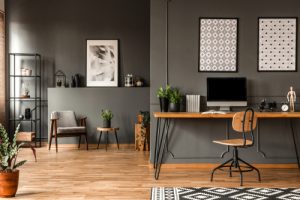 Bringing too many colors into your home office design may be too distracting, but adding a few accent pieces won't do any harm. On the contrary, by introducing a few colorful details into its design, you will make this space feel more personal and inspiring. Go with your favorite patterns and liven up this space in style.
Where can I find the best San Diego interior designer near me?
Whether you live in San Diego Downtown, any of the nearby neighborhoods, or somewhere in the surrounding area, Lars Remodeling & Design is just a phone call away. We provide a full-service remodeling experience to all our clients, and our skilled professionals will go above and beyond to ensure that your home office interior design matches your requirements and preferences down to the tiniest detail.
We've been in this business for almost 30 years and are the preferred choice for both interior and exterior design services in the San Diego community. If you want to revitalize your home, make sure to reach out to us, share your vision, and we will do our best to meet and exceed your expectations.