Master Bedroom Design Guide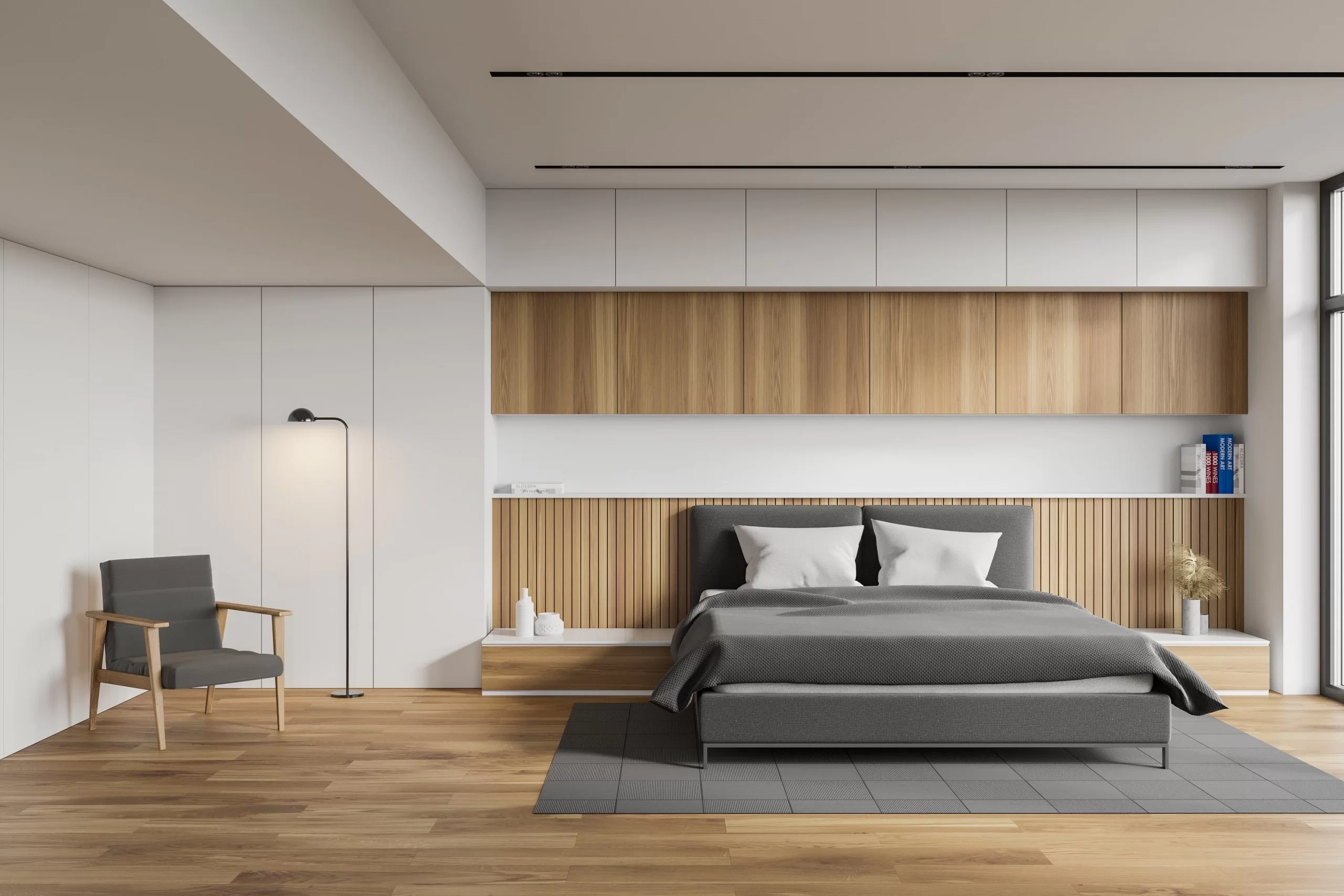 With the growing demands of work, home, and social life, people need a place to relax more than ever. Your bedroom should be that private, secluded, comforting spot where you can take a break from your fast-paced lifestyle and recharge. If you don't like the look and feel of your current bedroom, don't worry. With a dependable home remodeling service in Carlsbad, it can easily transform into a gorgeous master suite.
Read on to find out the top master bedroom design ideas. Create a cozy, stylish space that fits your preferences and have the perfect retreat from everyday struggles.
How do you design a master bedroom?

As you start designing your master bedroom, you should think about the basics. These are the features that will make your space both perfectly comfortable and highly functional:
Divide the space into zones: If you have a spacious bedroom, divide it into different areas. While the zone where the bed is located should ideally be for rest only, a wardrobe area or a TV with some comfortable seating could take up other parts of the room. You could use dividers, screens, or smart layout choices to achieve this.
Have plenty of storage space: Consider your needs carefully, customize your storage units, and make sure they work for you. Nowadays, there's almost no limit to what you can get in terms of built-in storage. With these modern solutions, you'll be able to truly make use of every inch of your space.
Create an en suite: An en suite is the perfect addition to any home. Not only is it very convenient, but it also brings that coveted luxurious feel to the space. The bedroom and the ensuite bathroom should form a coherent whole and blend seamlessly together in style and color.
Make sure you can block out sunlight: Whether you'll use heavy drapes, blinds, shades, or other options, it's important to think about how you'll keep the sunlight out. This way, you'll always get plenty of good night's sleep. Also, soft warm lighting and dimmer switches are important features of every bedroom.
How do you lay out a master bedroom?
Here are a few popular layout ideas for your master suite, each with a different centerpiece:
Bed: This is definitely a timeless classic. Emphasize the bed as the focal point of the room further with a bold headboard or colorful artwork over it.
Fireplace: For a cozy feel and a sophisticated appearance, choose the fireplace as the main accent.
Window: Create a light and airy ambience with a lot of natural light. Place the bed next to the window and give your lovely view the attention it deserves.
Always consider your particular needs and the features of your space, like its size and configuration. After you've worked out the right layout, picking out your bedroom furniture and décor pieces and finding the best color scheme will be a breeze.
Where can I find a top-quality home remodeling service in Carlsbad?

Would you like to give your master bedroom a fantastic makeover? If you live near Hidden Canyon Community Park or elsewhere in Carlsbad and the vicinity, contact Lars Remodeling & Design for reliable full-service remodeling. With our team of trustworthy experts, your renovation project will be effortless and rewarding.
During our 30+ years in the industry, we've developed a set of time-tested methods. Our specialists have also honed their skills through ongoing education and a lot of hands-on experience. Our designers will consider your wishes and base their plans on them. The construction crew will handle the project meticulously and precisely.
We're on standby waiting for your call!