Your Guide to Luxurious Bedroom Accents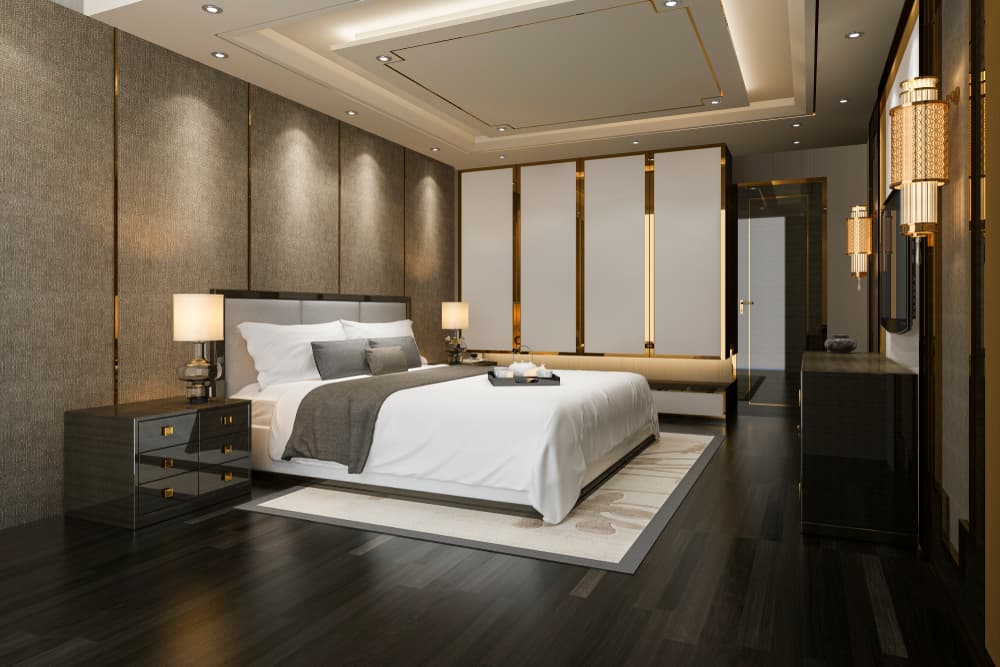 If you enjoy the finer things in life and feel like your bedroom lacks that extra something to make it stand out, try adding some eye-catching, luxurious accessories. Fill this intimate space with things that bring you joy and add refinement. Regardless of your style, budget, the size of the space, and other factors, there's a variety of stunning furniture and décor items to choose from.
Keep reading to learn how to spot sophisticated bedroom upgrades and combine them to enhance your room's overall ambience. If you reside in Carlsbad or the vicinity, expert home remodelers can also help you choose the décor that will blend in seamlessly with your interior design style and elevate it.
How can I make my master bedroom more luxurious?
Here are several practical tips that can help your interior design go from lazy to luxe:
Prioritize quality: Although you often have to pay top dollar for them, high quality materials speak for themselves. Solid wood, natural stone, leather, silk, and other luxury goods really do make a difference. If you're on a budget, you can still incorporate these materials on a smaller scale or in just a few of your pieces.
Use rich textures: Soft, plush, and sensuous fabrics are a perfect addition to any bedroom. Your bedding, curtains, rugs, and other pieces should form a dynamic yet balanced combination of varied textures that draw the eye and exude luxury. 
Carefully choose your statement pieces: Spruce up your space with a glamorous vanity with intricate hardware, a show-stopping retro-inspired mirror, or a sumptuous velvet chaise lounge. They'll set the tone and demand attention.
Create a special atmosphere with hanging lights: Select stylish fixtures that hang low and produce a soft, warm glow. The exquisite interplay of light and shadow will bring the space a special flare and turn it into the intimate and cozy cocoon it should be. 
Display beautiful artwork: Whether you hang a dramatic painting above your bed, display an elegant sculpture, or create a gallery wall with poignant photographs, make sure it's an original piece that reflects who you are and fits the overall style you're after.
Introduce some comfy seating options: An armchair, chez lounge, and a bench at the foot of the bed are all popular master bedroom staples. Not only do they give you a place to sit, but they can also infuse your room with unique character. 
How can I make my bed look luxurious?
There's nothing as important as having a comfortable bed to rest in after a hard day. Here's how to make it look like one of those classy hotel beds:
Make the headboard the centerpiece: Your headboard can be made from tufted velvet, crafted in rattan weave, or anything in between. The important thing is it should make an impression.
Layer sumptuous fabrics on the bed: Stick to the classic smooth and crisp cotton bed sheets, pillow cases, and duvet cover as they feel the most comfortable next to the skin. They don't have to come from a matching set, but they should complement one another. Play around with the rest of your bedding by adding a bedspread and a throw in different patterns and textures.
Cap it all off with the perfect pillow arrangement: Mix and match the pillows and cushions of different sizes, shapes, colors, and textures. Tie them in with another element of the room, like the artwork or wall color.
Where in Carlsbad can I find accomplished home remodelers?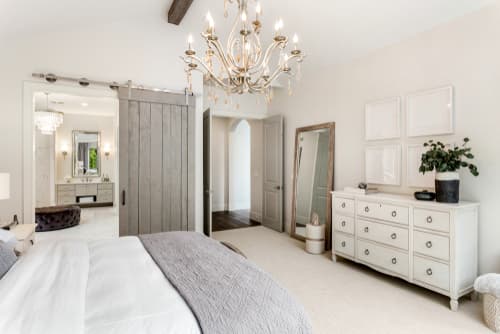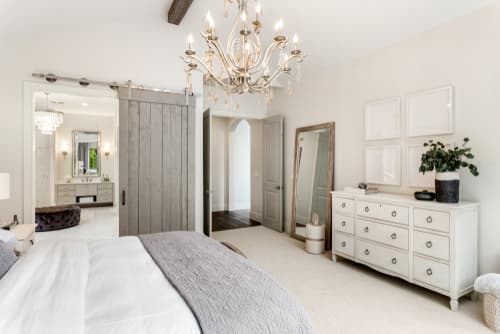 Contact Lars Remodeling & Design to start your remodeling project today. Our team will assist you through all the phases of your home improvement, making sure that you're thrilled with both the process and its final result. Our experts will help you fine-tune your bedroom's layout, ensure you decide on a color palette you love, and even help you find decor pieces that complement it.
After you've spent a day out in Holiday Park, you'll come back home to recharge your batteries in a gorgeous, customized space. Your new and improved bedroom will be the perfect retreat where you can unwind and sleep like a baby. Give us a call!