How to Choose & Organize My Kitchen Cabinets?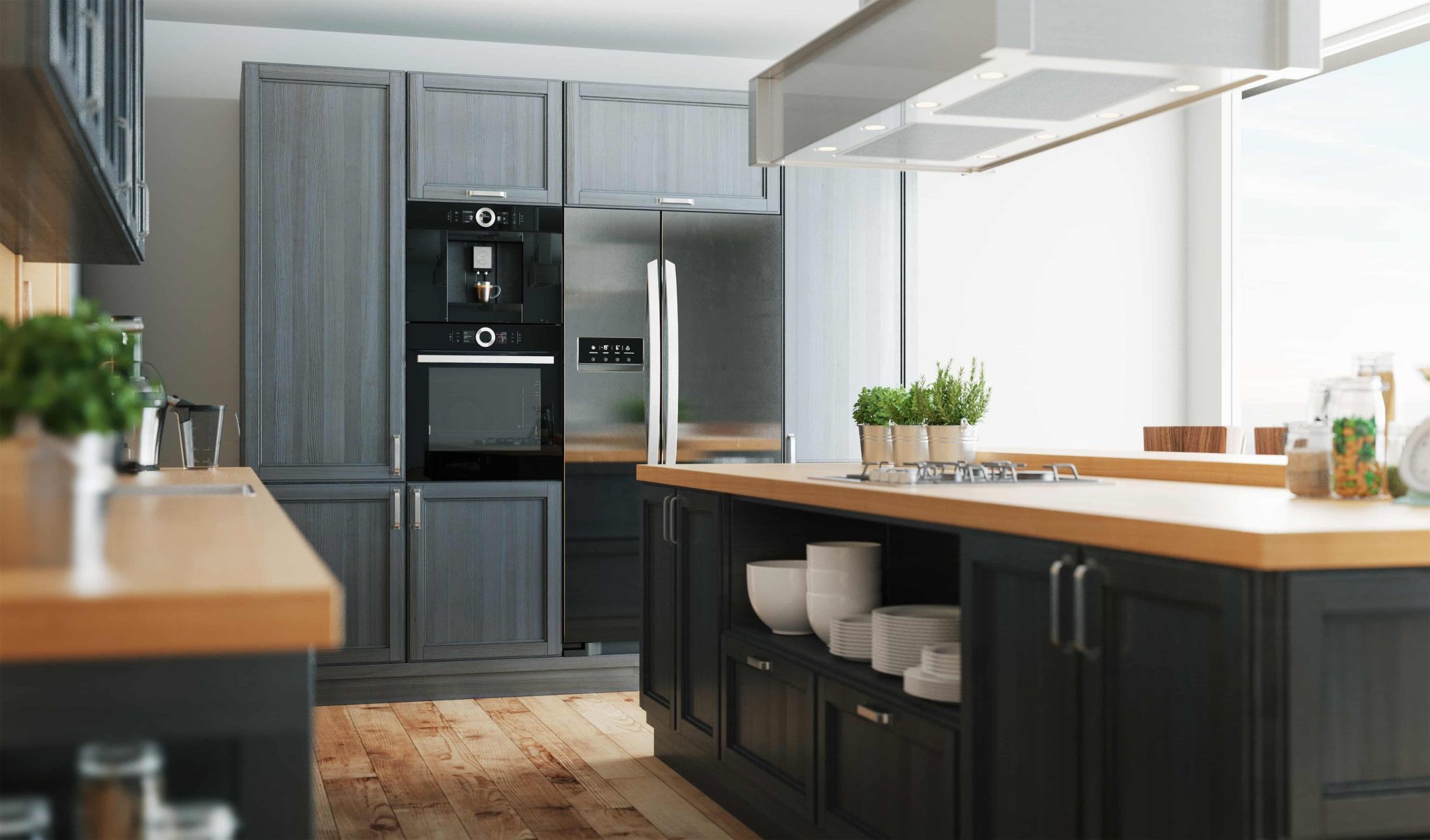 Looking for a way to revamp your kitchen space and liven it up with a new look? Search for the best kitchen remodeling companies in the San Diego area and hire a dependable remodeling crew to help you out.
Not only will these experts assist you in selecting the right cabinets and other key elements for your lovely kitchen, but they will introduce you to practical storage solutions and functional layout arrangements. Besides, your trusted kitchen design specialists know what's trending in kitchen backsplashes at the moment, what appliances are energy-efficient, and how to create a design that reflects your personality the best, and matches your needs and budget.
Let's find out what you should have in mind when purchasing your kitchen cabinets and how to organize them for maximum results.
What should I look for when buying new kitchen cabinets?
Before you rush to your favorite store to purchase new kitchen cabinets, you should take enough time to explore the offer and consider all the aspects of the purchase, including:
The quality of kitchen cabinets
If you're investing in your dream kitchen and a design that will withstand the test of time, you should be looking for high-quality kitchen cabinets that are made of sustainable materials and built to last. Instead of just focusing on their appearance, you should make sure that they have solid doors, frames, and reinforced corners. Buying premium kitchen furniture might mean a larger initial investment, but you may rest assured that it will definitely pay off in the long run.
Your budget
Before the renovation work begins, you should set your budget and allocate enough money for your kitchen cabinets and other furniture. To do this right and avoid overstepping your budget, it is often most efficient to work with a qualified interior designer who can help you narrow down your style and help you become familiar with the prices prevalent in your market.
The size of your kitchen
For your kitchen cabinets to blend in nicely with the rest of the design, they need to be the right size. What's more, the size of your kitchen will influence your decision on where to place your cabinets and how to organize them to avoid occupying too much floor space and making your kitchen appear too cramped.
Pick a style
While it's imperative to select kitchen cabinets that will provide you with enough storage space and increase the functionality of your kitchen space, you should never compromise on their design. Your kitchen should reflect your personality and preferences, so feel free to release your creativity and discover a style that appeals to your senses.
Special features
Some cabinets come with a variety of special features, such as a pull-out trash can, storage tray, organizers, or a built-in charging station that can further maximize their functionality. Depending on your needs, you might find them more or less practical, but they are absolutely worth taking into account when making your final decision.
What is the best way to organize kitchen cabinets?
Once you've selected your new kitchen cabinets, it's time to think about the best way to organize them for maximum functionality. Here are a few ideas that might come in handy:
Use drawer dividers to keep them tidy.
Installing toe-kick drawers will help you maximize your cabinet space.
Add a rail or small shelves on the side of your cabinets.
Install an over-the-cabinet towel bar to hang your dishcloths or even cleaning supplies and make good use of cabinet door space.
Store your plates vertically.
Label all the containers clearly.
Add pot lid hangers to the inside side of the cabinet doors, etc.
What are the best kitchen remodeling companies in San Diego & the area?
Lars Remodeling &  Design is a local kitchen remodeling contractor with a long legacy of service excellence. Whether you live in Kearny Mesa where we are located, North Park, or any other San Diego neighborhood, our services are just a few clicks away.
Our team of seasoned remodeling experts stand behind many successful room and home additions and offer their assistance with interior design projects and custom home builds throughout the area. If you need our help with your complete kitchen makeover or want us to introduce some minor changes into its design, visit our website and schedule a consultation today. We'll do our best to live up to your expectations!