Top 3 Tips for Picking the Best Color for Your Home Interior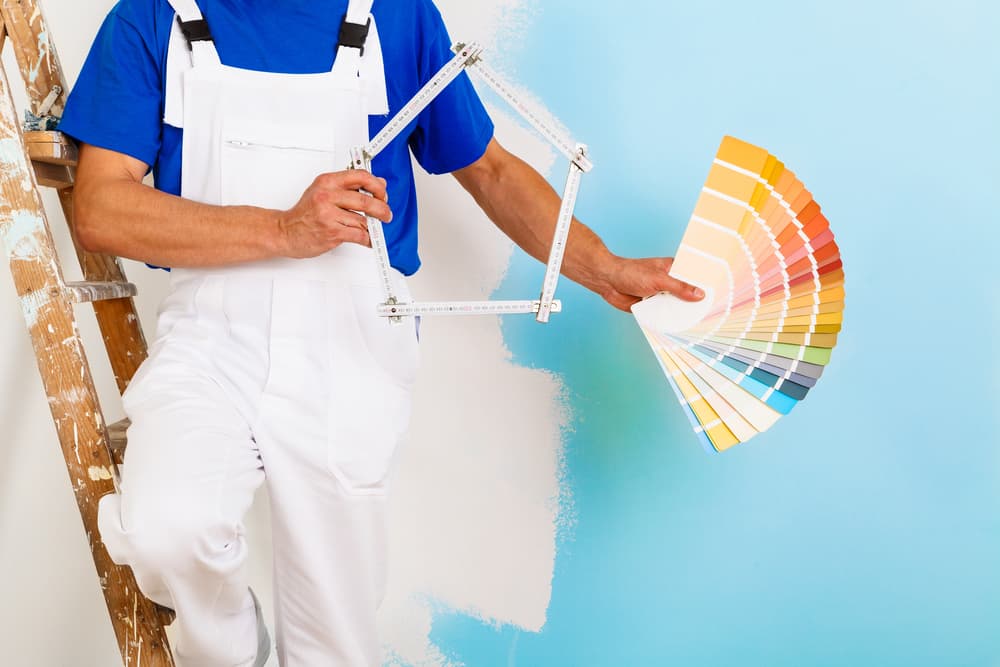 An essential part of every remodeling project is selecting the right paint for every room in the house. If you're not sure how to choose the most appropriate color palette for your home in San Diego, you can always hire experienced home remodeling professionals. They will not only take care of the color selection process but also help you with other aspects of your remodel as well.
You might want to ask for their advice about what to consider when purchasing new countertops, how to create a kitchen pantry, or even rely on them to build you a home sauna. With their help, you'll learn how to release your creativity and figure out what color scheme really speaks to you.
How do I pick the right paint color?
Selecting a paint color for your home is not an easy decision. Here are some useful tips on how to make the right choice and ensure that the color combination you select contributes to the beauty of your home's interior design:
Pick the color last
Instead of selecting the color first and then trying to find furniture and decor that go well with it, it's much easier to do just the opposite. Once you know what kind of furniture arrangement you want and which decor pieces you will introduce into the design, you'll have a much clearer picture of how your place will look like in the end and what color scheme would make sense the most. 
Think about your mood
Many studies have shown that colors can have a huge impact on our emotions and psychological functioning. Therefore, before you put a color on your living room or bedroom walls, make sure that it will contribute to the right atmosphere. 
For instance, bright colors like orange and yellow are very invigorating and might be a better choice for an entertainment room or your living room than a bedroom, where you want to feel peaceful and calm. We might not all react identically to the same color schemes, but this is definitely something to think about.
Consider lighting
You might have found a color that looks great in a magazine foto, but what matters is how it will look in your setting. If this is hard for you to imagine with certainty, you should make sure to consult with remodeling professionals from the area. 
They will take the amount of natural light in every room into account and assist you in choosing the nuances that will work well with it. While some colors look amazing in direct sunlight, others will look better in indirect light. Your trusted home interior designers understand undertones and will pick the right sheen that will further accentuate the beauty of your interior.
Should you paint the interior of your house in the same color?
While painting every room in your home in the same color may be one of the ways to achieve continuity, it's definitely not the only one. For instance, if you painted your living room in light green, you can connect it to the dining room and kitchen by picking a few green accessories or displaying a set of green teacups on the shelf above your kitchen countertop.
Another great option that will create an uninterrupted flow in the design is to pick a color and then paint every room in a different version of the same color. This will break the monotony and create a nice progression in the design. 
Whether you want to connect the rooms in a more obvious way or just introduce a few unifying elements is entirely up to you. While your designer will be there to share their expertise and guide you through the process, you should still make sure to express your creativity and add a personal touch to the place, and they'll show you how.
Where to find the best home remodeling company in San Diego or the area?
Call Lars Remodeling & Design! We serve the entire San Diego community and will be happy to take care of your remodeling project as well. Our team of skilled and experienced home interior designers will keep you involved along the way and do their best to provide you with personalized interior design solutions that cater to your taste.
Whether you want to introduce a few changes into the existing design or you plan to do a complete makeover, the Lars crew won't fall short of your expectations. Feel free to visit our website and schedule a consultation at the time that works for you.