A Guide to Remodeling Your Kitchen for the Holiday Season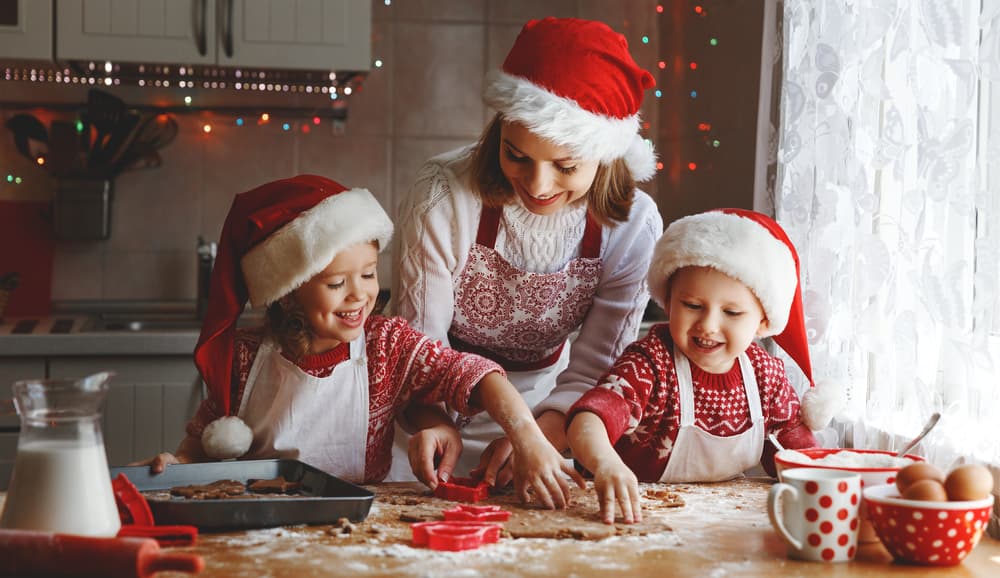 With the holidays fast approaching, you must be dreaming of a perfect dinner party where your whole family will come together to celebrate. However, if you decide to host this get-together, you may discover that you bit off more than you can chew. Feeding many people usually poses a major challenge, especially if your kitchen isn't made to accommodate such a feat.
While preparing delicious food for your party guests, take note of the functionality of your kitchen space. When you pinpoint which aspects of your kitchen work like a charm and which do you no favors, you'll be ready to remodel it before you organize your next year's Christmas party.
Read on to get some trendy and practical kitchen remodel ideas for the best party hosting experience. Whatever you decide to change about your kitchen, custom remodeling services in San Diego will make it happen.
How do you remodel an old kitchen before the holidays?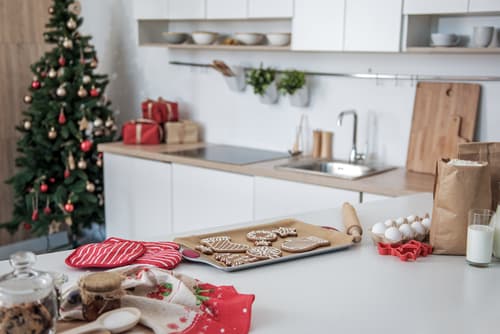 There are many reasons to renovate before the holidays, especially when it comes to revamping your kitchen. Preparing food for a large number of people is no easy task, especially if you're doing it in a tight space. Not only do you probably lack counter space to work on, but you're also possibly cut off from the rest of the party while you're cooking.
Hosting a party is hard work and you'll get to enjoy this process much more if food preparation is made easy with clever kitchen design. Depending on the configuration of your space, you will be able to elevate the look and functionality of your kitchen in several ways.
We bring you three expert ideas to help you get a kitchen that's ideal for unforgettable holiday celebrations:
Open it up
Are you unhappy with your small galley kitchen, which keeps you isolated from the party while you're pouring drinks or serving refreshments? You might be able to open it up and install a spacious kitchen island or peninsula. This will give you additional counter space as well as let guests gather around and keep you company.
Add kitchen seating
A great way to make your kitchen a social space without obstructing its flow is to introduce comfortable kitchen seating. The guests and the chef will be able to talk without interrupting food preparation. Cozy built-in lounge seating with extra storage or a bay window breakfast nook can do wonders for both the appearance and the practicality of your kitchen.
Use handy trash & recycling solutions
If your trash cans aren't conveniently placed, you will have guests moving around the kitchen and getting in your way every time they want to dispose of something. Find an inconspicuous but easily accessible garbage disposal option. Keep it at the entrance to the kitchen, so guests can reach it without causing traffic jams and slowing you down.
Where can I find expert custom remodeling services in San Diego?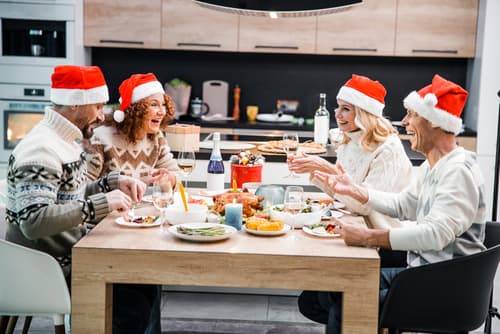 Refresh, expand, and improve your kitchen in The Gaslamp Quarter or another San Diego neighborhood with the expert help of Lars Remodeling & Design. If you're wondering how to carry out a home improvement project, our team will employ their expensive experience to make your plans become reality.
After more than 30 years in the building industry, we are confident that we can undertake any type of construction project. You can count on durable materials, reliable equipment, and outstanding expertise. Say goodbye to cramped and impractical spaces and make use of every inch of your home.
You'll have no problem getting into the holiday spirit in a newly renovated home!