Quick Tips for Master Bedroom Décor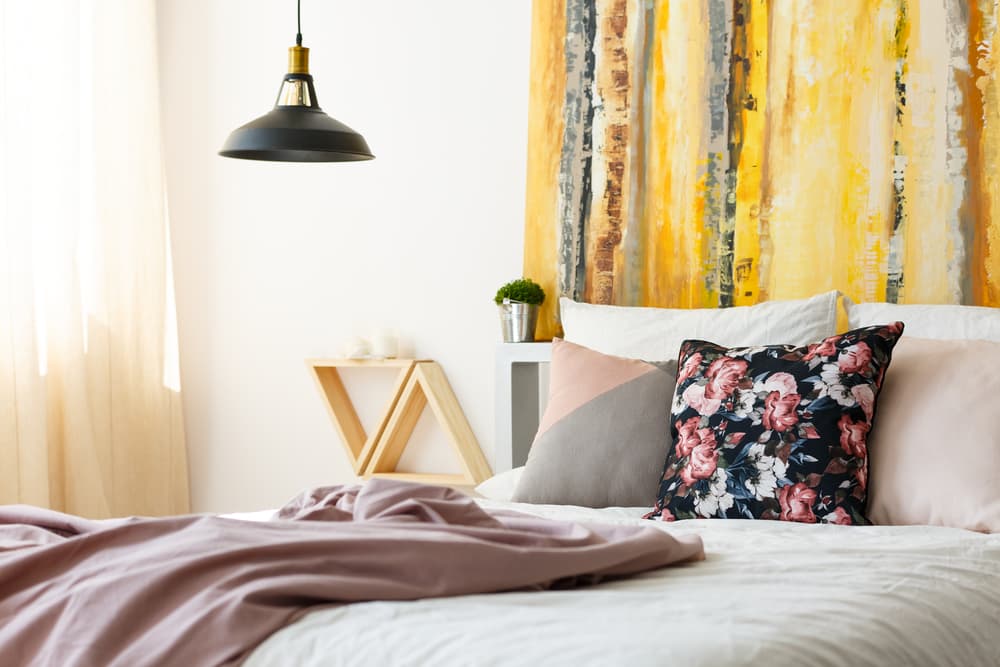 Feeling exhausted after a tiresome and fast-paced day at work? It is needless to say that you need a place to renew your energy. The bare minimum is sometimes not enough and your bed, nightstand and bland headboard might be an eyesore early in the morning. You might come up with the idea of making some changes.  
If you are not sure how to start redecorating, you may consult with a friendly team of home remodelers in your neighborhood of Carlsbad. Sometimes even minor changes and fine-tuning can turn your bedroom into a special place that you cherish and enjoy.
Continue reading to find out more about how to creatively reimagine your master bedroom.
How do you style a modern bedroom?
Being the master of your space, you should not shy away from using your imagination. You may throw in colorful contrasts, put up some different shades on the walls, bedsheets and pillow casings. Of course, you might be more inclined to try out a calming color scheme, minimal details and soothing atmosphere – it all depends on your needs, lifestyle and personality.
Nowadays you may pick from a variety of different styles, including the following:
Scandinavian. Well-known Nordic design that is streamlined and subdued, with neutral patterns and a calm color scheme. Cover your bed with white linen covers and stick to natural materials, like raw wood and stone. Decorative details might include plants, mirrors and small bookshelves, combined with a simple, but neat nightstand. 
Boho and eclectic. Bohemian style is a bold hue combination that reflects an exciting and cosmopolitan lifestyle. Here you should not be afraid to experiment with a kaleidoscope of striking bed covers, contrasting pillow cases or avant-garde artwork. If you opt for a more eclectic approach that combines quite different styles, you might try out a darker wallpaper shade and a statement piece, like an armchair, which would bring it all together as a whole. 
Minimalist. If you are not into unnecessary ornamentation and prefer functionality over form, then you should opt for the basics: bed, nightstand, armchair and wardrobe. The color palette is rather limited and relies solely on a combination of white, tan and beige. 
How do I make my master bedroom beautiful?
It is impossible to overestimate the importance of the bedroom as your very own sanctuary. In a way, it is an extension of yourself. Sometimes, all you need are a couple of clever details to make the whole room pop. 
You could work on these elements to improve the whole setting of their master bedroom: 
Update bedsheets and pillow cases. Being very prominent, sheets and pillows play a really important role, not just as a physical protection during the night, but also as a means to inspire, reflect the time of the year and lighten up your mood.
Include artwork. This does not have to be high art. You can put up photos, childhood drawings or paintings that invoke blissful memories. This might be a single picture or a gallery wall with frames that reflect the style of the nightstand, bed frame or armchair. Some people even opt for an original mural to turn the whole room into a piece of art. Alongside the artwork on the wall, you can also include vases, dainty figurines or small sculptures that could beautify the nightstand. Combine these with some fresh plants – it can make a huge difference.
Curtains. It is highly important to keep the street lights from interrupting your sleep. You can adjust the style of the curtains and drapes to the general feel of the room. Accents on the drapes could reflect the style of the headboard and the artwork pieces.
Introduce mirrors. If you are left with little space or you wish to introduce more daylight, mirrors are a centuries-old method to enhance your room. This could be a great addition during the winter days, yet be careful: some people say that one should cover the mirror during the evening hours to guarantee a good night's sleep.
Who to call when I need a team of innovative home remodelers in Carlsbad?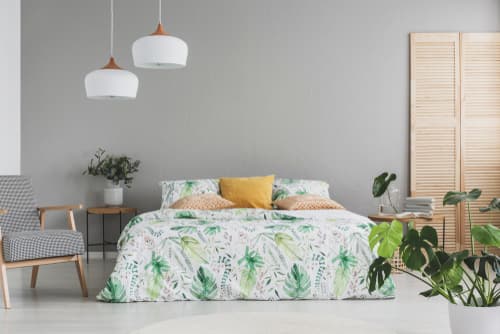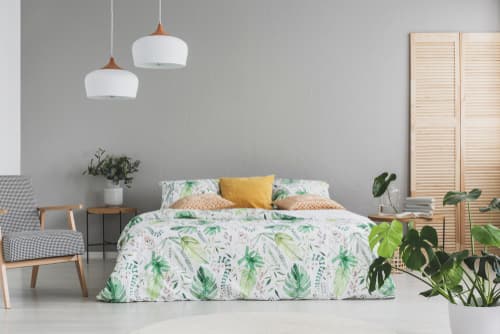 With a vetted team of home remodelers, we can help you introduce that special something that will make your bedroom unique. Find us in the vicinity of Agua Hedionda, or anywhere else in Carlsbad to start redecorating!
Our 30+ years in the business have taught us how to efficiently adapt to your daily schedule and needs. We bring together a highly educated designer team to draft a tailor-made plan. We will help you determine a customized color scheme and create a personalized bedroom layout. Then we task our crew of trustworthy craftsmen to make your dreams come true. The whole process will feel smooth and without hassle.
We are eagerly awaiting to hear from you!