10 Luxurious Bathroom Accents to Try in the New Year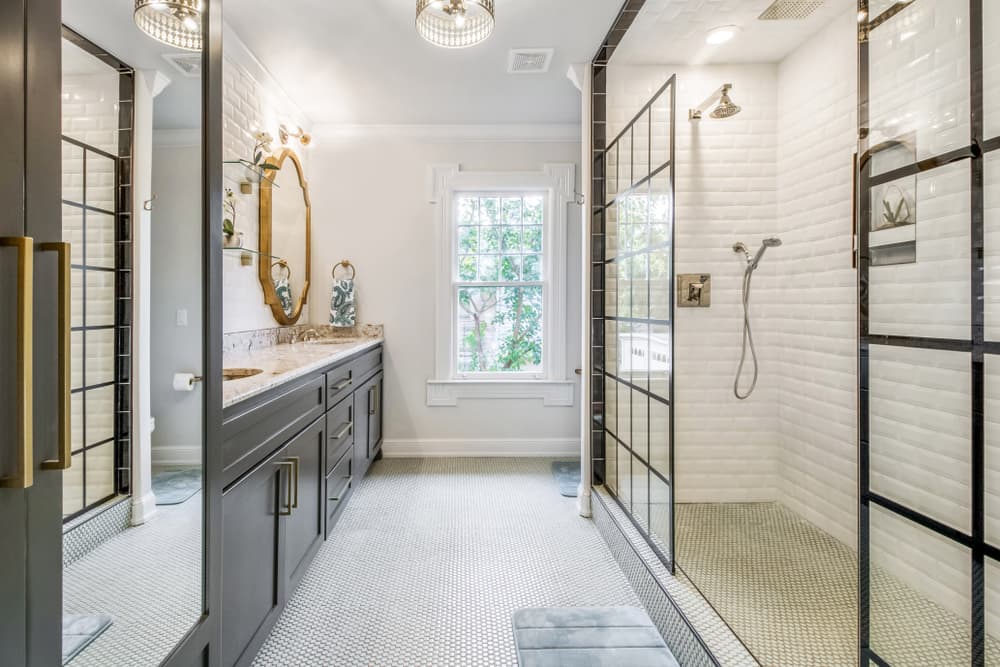 The bathroom is one of the most intimate spaces of the home. It is where most people retreat to seek privacy, relax in a warm bubble bath, and have some time to themselves. The design of your bathroom should create a peaceful and comfortable atmosphere as well as reflect your style and practical needs.
Having guests over for the holidays can often shed a light on just how plain or impractical our bathroom design is. If its current look and feel are underwhelming, read on to learn how to spruce up your bathroom with chic accents. Undertaking any type of home remodeling is serious business, so don't shy away from seeking expert assistance from reputable contractors in San Diego.
How can I decorate my bathroom?
Whether you want to overhaul your entire bathroom or only make a few adjustments, there are many stylish options for you to choose from. There's no better time of the year to do it than after the holidays, when everyone's ready for a fresh start. Here are a few useful tips to make any ensuite or guest bathroom stand out:
Accent wall: Make a statement with a feature wall. Whether it's wood, stone, wallpaper, or tile, its contrasting color or texture should add interest and character as well as create a focal point for the bathroom.
Lighting: Choose a mix of task and accent lighting to create special ambience. For a unique statement, hang a striking chandelier or chic pendant light.
Walk-in shower: Walk-in showers have become a staple of modern bathrooms in recent years. Design yours while paying attention to bathroom safety and your individual tastes.
Wall niche: A wall niche is a handy addition to your walk-in shower because it can store your shower products where you can easily reach them. It's also an eye-catching feature, especially when done in contrasting tile.
Modern fittings: Modern fixtures will give your bathroom cleaner lines for a trendy, sleek, and elegant flair. For example, you can opt for a wall-mounted toilet, built-in storage, and countertop-integrated sinks.
Frameless glass enclosures: For a streamlined appearance, divide the shower from the rest of your bathroom with a frameless glass panel. It's great for small bathrooms because it visually expands the space.
Hardware: Intricate hardware options are a straightforward and inexpensive way to elevate the look of any room, bathroom included. For example, adding gold hardware to a white monochromatic space can look very sophisticated.
Bring the outdoors indoors: The outdoors can be a lovely design element. Let in as much natural light as possible. Add potted plants, like aloe or the snake plant, and put up pictures depicting nature on the wall.
Pop of color: If bold colors are your thing, feel free to go for them. Stick to one accent  color, like fresh mint, romantic lavender, or bright cerulean, and use it for details throughout the space. Artwork, accent wall paint, or towels can feature the color of your choice.
Spa-like accents: Create a calm atmosphere with spa-like touches. Introduce wooden accessories, earthy colors, essential oil diffusers, greenery, and pebble décor. All of these items will add up to create a subdued, soothing space.
Who does expert home remodeling across San Diego?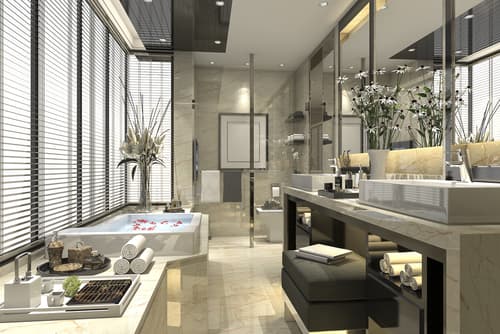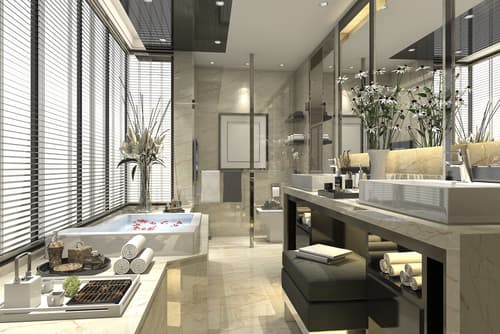 Are you having trouble deciding how bright your kitchen lights should be or figuring out what kinds of kitchen sinks are in style? Did your bathroom space fail to meet your guests' needs when they were visiting for the holidays? If you'd like to remodel your home in Little Italy or another neighborhood in San Diego, reach out to Lars Remodeling & Design.
We do sleek bathroom design, but that's not all. Thanks to our team's extensive experience, you can rest assured that your custom closet remodel or any other renovation project will go according to plan.
Let us know what you need and we'll go above and beyond to carry out your remodel project to perfection. We'll use our know-how to bring all of your ideas to fruition. Give us a call today and let's get to work together!