How to Decorate Your Home With Pantone's Color of the Year: Coral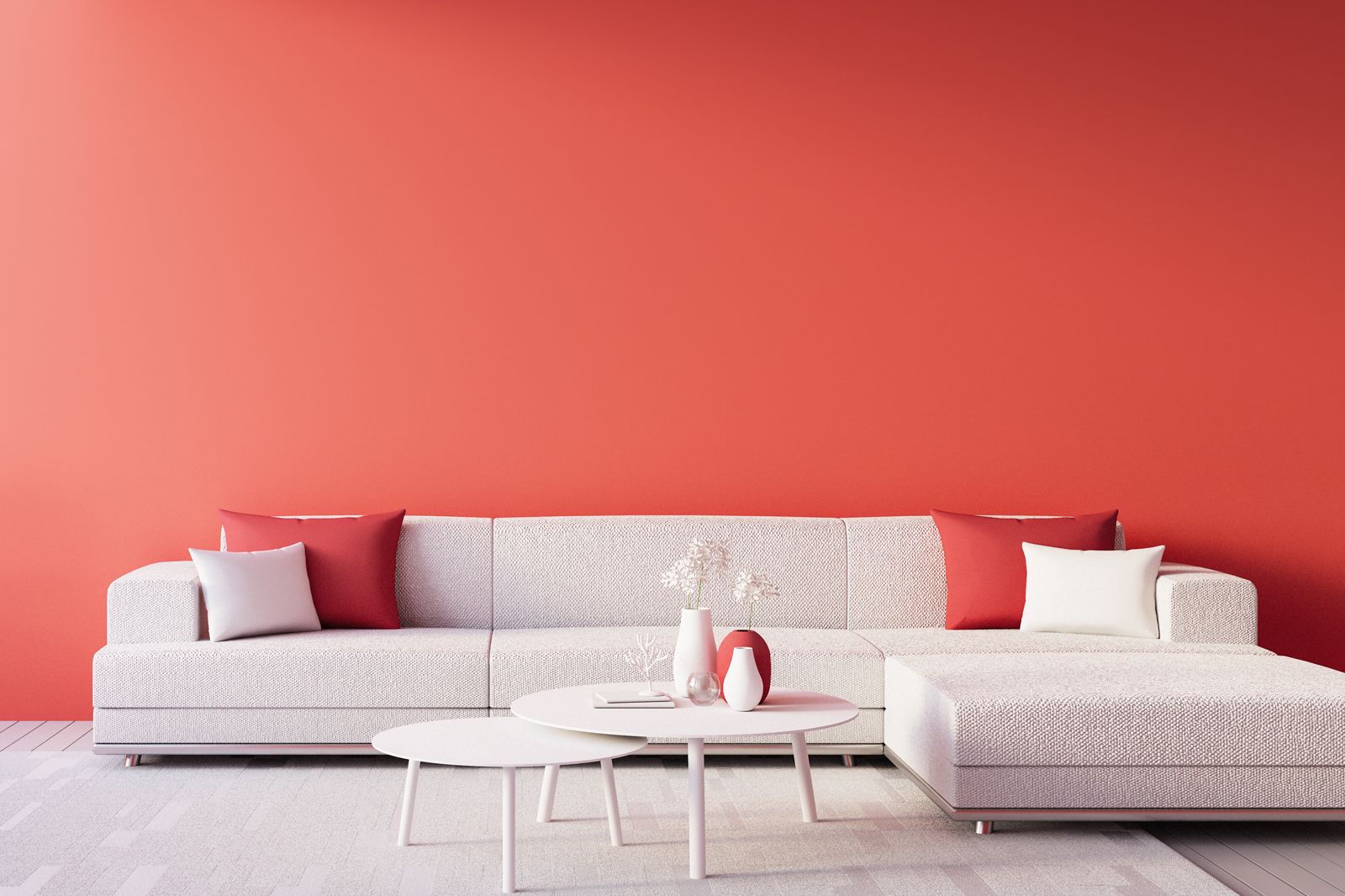 Styles come and go. Last year blues and purples were the hottest colors. This year Pantone, one of the world leading paint producers, has picked coral as the must-have color. And not just any coral – living coral.
This color might not be familiar now, but by the end of the year, you can expect to see it all over new and newly renovated spaces. Living coral is a warm tone that combines elements of red, orange, pink, and gold. It is bright without being bold and colorful without being cute.
Coral looks amazing in almost any space and as we turn the corner out of winter and into spring and summer, now is the perfect time to consider adding pops of this luscious color to your home interior.
Learn how to make the most of 2019's most exciting color:
Coral in Your Living Room
Adding color to your living spaces helps them feel alive and inviting. Coral works well throughout the living room:
Walls – If you love the look of coral, why not make it the dominant color in your design scheme? Coral looks especially appealing when contrasted against light and neutral colors like a light gray.
Furniture – The right piece of coral-colored furniture can quickly become the focal point of your living room. Since this is the "color of the year," expect to see chairs, love seats, sofas and everything in between offered in coral.
Accents – Coral pillows, throw rugs, lamp shades or other accents can give a subtle yet stylish shot of color to your living room. Try placing coral objects next to complementary colors like aqua, raspberry, teal, or gold.
Coral in the Kitchen
Coral gives a clean look and feel to any kitchen while adding a touch of color that is often missing from this part of the home:
Backsplash – A bold backsplash is the perfect way to add visual appeal to the kitchen. Think about using solid-color coral or, conversely, a pattern that incorporates this color.
Appliances – Today's appliances come in almost every color imaginable. A small appliance like a coral stand mixer turns a functional kitchen tool into a design highlight.
Dishes – Buy coral dishes to affordably and easily add this color to your space. This option is especially appealing if you have open shelves or glass-fronted cabinets that allow you to incorporate your dishes as a design element.
Coral in the Bathroom
Coral is an aquatic color, so it fits naturally into a bathroom:
Shower Curtain – It could be entirely coral, or you could incorporate this color into a bigger design. Either way, changing out your shower curtain is an easy and inexpensive way to update a space to reflect the latest styles.
Vanity – If most of your bathroom is a neutral color like white or a cool color like blue, a coral vanity makes a strong statement. Use one to give a splash of color to a space that is fairly ordinary otherwise.
Walls – Since bathrooms tend to be small, private spaces, some people feel more comfortable painting them a bold color. If you love coral but don't want it all over your living room walls, consider the bathroom instead.
Coral in the Bedroom
There is no shortage of ways to incorporate coral throughout the bedroom:
Bed Spread – A coral bedspread adds a lot of color to a space and makes the bed the immediate center of attention. If you're looking for something more subtle, consider adding coral pillows to your bed or around the room.
Rug – Putting a coral rug under your bed adds color to the space without making it permanent. Next year, if you decide you prefer a different color, swapping out the floor covering is quite easy and can be relatively inexpensive.
Window Treatments – Coral curtains are great for a variety of reasons. Not only are they inexpensive to use and easy to hang/remove, but they also appear to glow when the sunlight is shining against them.
Coral on the Outside
Coral comes from nature, so why not use it to enhance the exterior of your home as well?
Door – Expect to see a lot of coral front doors by the end of the year. This color is perfect for giving visual appeal to your door without causing it to distract from the rest of your exterior design.
Trim – Painting exterior trim a coral color gives your home a fresh look that is perfect for the streets of San Diego. If you really love this color, make it the primary exterior color and use a contrast color on the trim.
Foliage – Fill your gardens with splashes of coral color by planting things like yellow roses, Peruvian lilies, or orange geraniums. Luckily, coral looks great next to rich green grass.
Keep Your Colors Current With Lars Remodel & Design
Coral may be the color of the year, but there are lots of other looks and styles that are on trend right now. If you want to keep current or buck trends entirely and craft your own design, Lars Remodel & Design offers everything you need.
Rely on our design experts to help you imagine a new space from the ground up while incorporating the latest technology and trends to perfectly suite your individual lifestyle. You can depend on our expert builders to complete each part of the project from beginning to end. One call is all you need to transform your home. Contact us today to see how we can help turn your dream for your home into reality.