8 Ways to Create More Storage in Your Home
It doesn't matter if you live in a tiny apartment or a sprawling single-family home; storage is always going to be an issue. After all, everyone needs space to keep the things they love—hopefully in a way that does not detract from the beauty and comfort of your house. If you're struggling with storage, consider these eight ways to add more storage to your home. Perhaps one or more of these will be the solution you need to take control of your "stuff."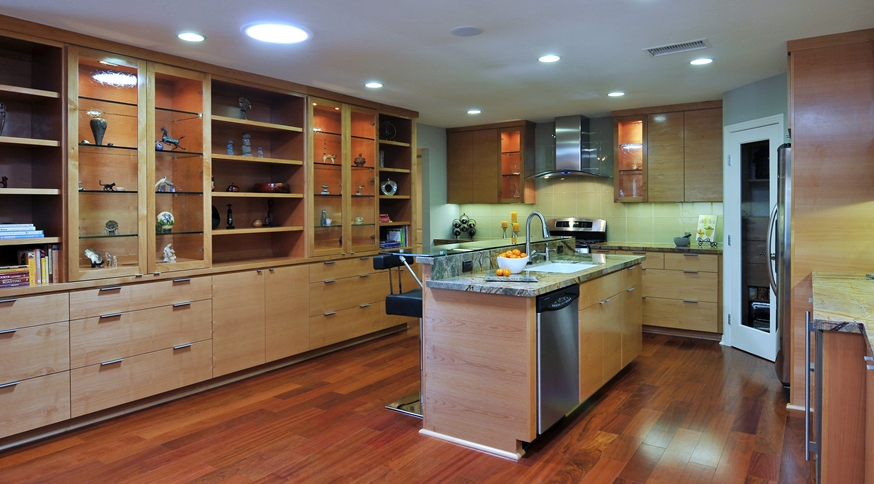 Closet Organizers – If you're not using shelving, shoe racks and potentially even drawers in your closet, you are not taking advantage of this natural storage space. There are all types of storage options from simple DIY baskets to beautiful, architectural additions. Organize your closet to gain extra space.
Built-in Shelving – Shelves surrounding your fireplace or elsewhere in your living spaces can add storage and are very appealing from a stylistic standpoint. Additionally, these built-ins are highly sought after by buyers, so you are adding value to your home.
Ottoman Storage – Why are you using a regular old ottoman when you could be using one with a storage base? The right ottoman will add amazing, mess-free storage for your living room or sitting area.
Optimized Kitchen Cabinetry – Kitchen cabinets don't have to be inconvenient. Today's cabinet options include pull out racks, lazy Susan racks and other options that help you take advantage of space in your kitchen.
Garage Shelving – Often, the garage becomes a "dumping ground" for the stuff that has no home. Plus, with your garden and yard tools, it can be a mess. Installing a shelving unit or even cabinets in your garage will open up space and create room for you to keep things neat and organized.
Hanging Storage – When you have your broom, mop, and other large tools just leaning against a wall, you are wasting precious floor space. Install racks and hooks so that you are using your space more wisely and opening up room that you can use for other purposes.
Under Bed Storage – The area under your bed is some of the best storage space in your home. Use totes or specially designed under bed bins to store out of season clothing or holiday décor in this space and you will be amazed at home much closet space you open up.
Bathroom Shelves – Don't have a linen closet? Don't worry. Purchase a few simple shelves for your bathroom and you will have the perfect home for towels and other bathroom items.
While you can add some storage elements to your home yourself, there are certain jobs that must be left to a professional. If you are in the San Diego area and want to renovate your home to make it more storage friendly, call or contact us at Lars Remodeling. We would love to work with you to find the perfect storage options for your home—making your life easier.