Best Places to Source International Products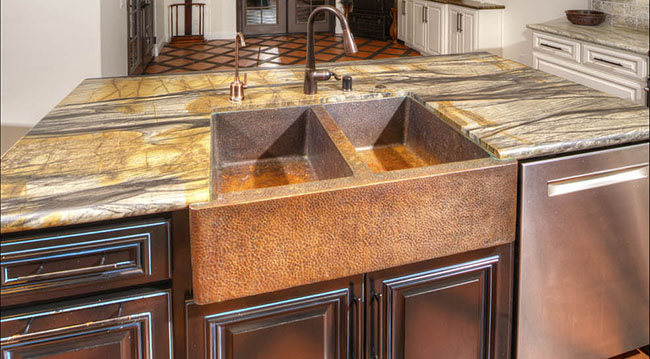 International products can introduce a unique flair and theme to your luxury San Diego home during your renovation project. Yet finding the products you want, whether you are looking for countertops or sink features, can be challenging. While visiting more well-known box retailers will let you find products that appear to be from other international sources, they may simply be knock-offs and of lower quality.
Places to Source International Products
While visiting the country itself is the best way to ensure you are getting authentic products, you may not have the time or inclination to go globetrotting for some of the smaller remodeling products. Instead, you have several other options to source international products so you can get the desired items at the right prices for your high-end home renovation.
Tradeshows and Expos
Tradeshows and expos offer the best opportunity to find international products for kitchen, bathroom and outdoor home remodeling projects. You get to see select products from suppliers and wholesalers, feel the materials, and see design schemes that can help you decide on your own specific decor ideas for your home. You also have the opportunity to compare products and prices, as you may be able to find the right product source that can negotiate for better prices if you have to buy project materials in bulk.
Tradeshows and expos can take place anywhere across the country as they will normally be held annually or semi-annually at large convention centers. Some tradeshows and expos are open to the public while other events are strictly for retailers and businesses. Working with a professional remodeling company will allow you to get products from business-only events when you are looking for specific items and you know that the vendors will be at these activities.
Trade Magazines
Before the renovation project gets underway, you will want to have time to decide on the international products you want in case your design needs change. Trade magazines are an excellent place to browse for products at your leisure, locate companies that are of interest, and find more information about the products. You can find many trade magazines offered online for free, or you can obtain a subscription.
You can find trade magazines through trade associations or from specific product companies. Many trade associations are listed by industry or product, so you can either narrow your search to target a specific item or keep your search broad based on your renovation needs.
Internet Searches
It may seem cliché to mention the internet as a best place to search for international products. Yet it is the most cost-effective source that is readily available and easy to use. Use your best judgment and always perform background checks with the companies that you want to purchase your products from to ensure you are working with a reputable company. When finding a company that has the materials you want to incorporate into your luxury home, ask for product samples. These samples will allow you to compare the quality of the material before you purchase it.
Also, find out information regarding delivery times once you select a product. You need to understand their shipping schedule for cutting or creating the products from the design phase and the method of delivery so you can give yourself plenty of time to get the items for the renovation project. You will also be able to give yourself enough leeway in case the product arrives damaged, or is the wrong materials, so you can ship it back and receive the right items.
Just because you are a consumer doesn't mean you can't obtain the luxury international products for your home directly from the suppliers. By attending tradeshows and expos, performing internet searches for hard-to-find items, and browsing trade magazines will allow you to locate the functional and lavish items that fit perfectly into your decor theme. Then have the products and materials professionally installed by Lars Remodeling to ensure that the project meets your high expectations.