Bringing the Outdoors In—Eco Friendly Remodels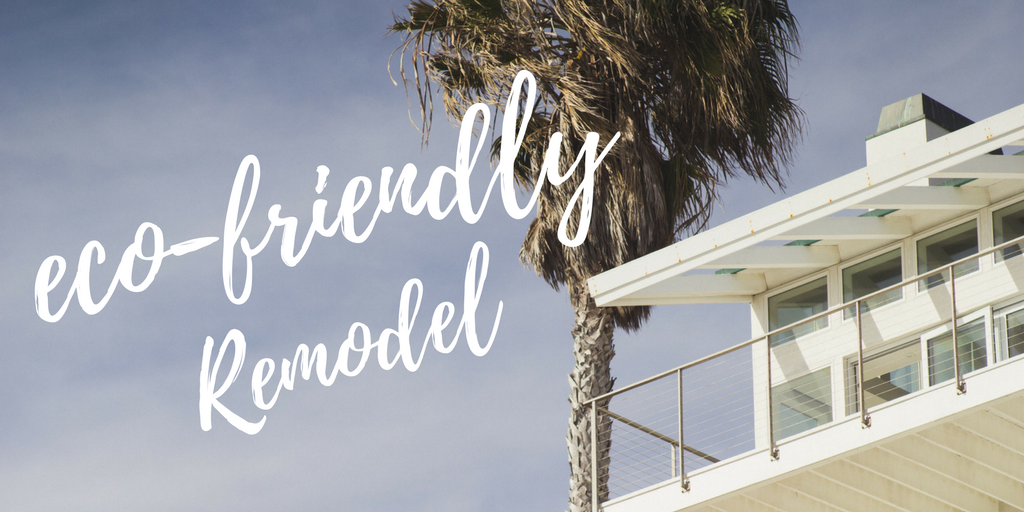 There was a time when it was difficult to complete an eco-friendly remodel, but not anymore! If you're planning a remodel and are concerned about the impact your home renovation could have on the environment then Lars Remodeling & Design are here to help. We've created a list of ways to help you complete an eco-friendly remodel that not just limits the impact the remodel has on the environment, but also remodel options that will help your home be eco-friendly for years to come. Here are 6 ways to help make your remodel eco-friendly:
Reclaim and Reuse
Remodeling requires a lot of materials; one way to make your remodel more eco-friendly is to use reclaimed materials. Reclaimed products have come a long way in the last few years and are now a hugely desired item that can add lots of character to home remodels. Reclaimed products, especially wood, have many uses in an eco-friendly remodel. There are many types of reclaimed wood available, each boasting a history and character that adds a truly unique look to your home. When considering your remodel options, think about using reclaimed materials for things like flooring, furniture, feature walls, and counter tops.
Repurpose Materials From Your Home
Nothing says eco-friendly remodel more than repurposing materials from your own home. Remodeling not only requires a huge amount of materials, it also produces a lot of waste. Reusing materials from your home lets you reduce the ecological impact of both of these problems in one go. Simple changes like renovating existing kitchen cabinets by adding new doors, or repurposing cabinets as storage in other rooms can drastically reduce the need for new products and reduce the waste your remodel produces.
Think Sustainable
Choosing products made from sustainable materials is not only an eco-friendly remodel choice with an instant impact; it will also help the environment for years to come. There are many companies that specialize in using sustainable products to produce high-quality materials for your eco-friendly remodel project. Bamboo, hemp, and wool are just a few of the options available and offer eco-friendly alternatives for many of your remodel needs, including flooring and insulation.
If you'd like more traditional products such as pine or oak, look for wood that comes from Forest Stewardship Council (FSC) approved sources. The FSC works with land owners and logging contractors to ensure the sustainability of the world's forests.
Another aspect of sustainability is energy. A great way to create an eco-friendly home is to add solar panels. Solar energy is clean and sustainable, drastically reducing you home's need for non-eco friendly power sources.
Consider Energy Efficiency
Energy efficiency is a key method of limiting your home's long-term impact on the environment. There are many ways to reduce the amount of energy your home uses, from ensuring proper insulation to picking only the most energy efficient appliances. Talk to your contractor about ways to make your home as energy-efficient as possible.
Conserve Water
This is especially important when you're planning an eco-friendly remodel of a bathroom! Toilets, baths, showers, and sinks all require water. If you're completing a full bath remodel choose products that use the least amount of water as possible. If you're only making minor upgrades to your bathroom consider changing the shower head to one that reduces water use. You'd be amazed at the difference it can make.
Choose an experienced contractor
Eco-friendly remodels need contractors who care about protecting the environment and are experienced at working with eco-friendly materials. Lars Remodeling & Design can help you plan and complete an eco-friendly remodel using environmentally friendly construction techniques and products. Call us today for a free consultation.