Choosing the Right Lighting for Your Home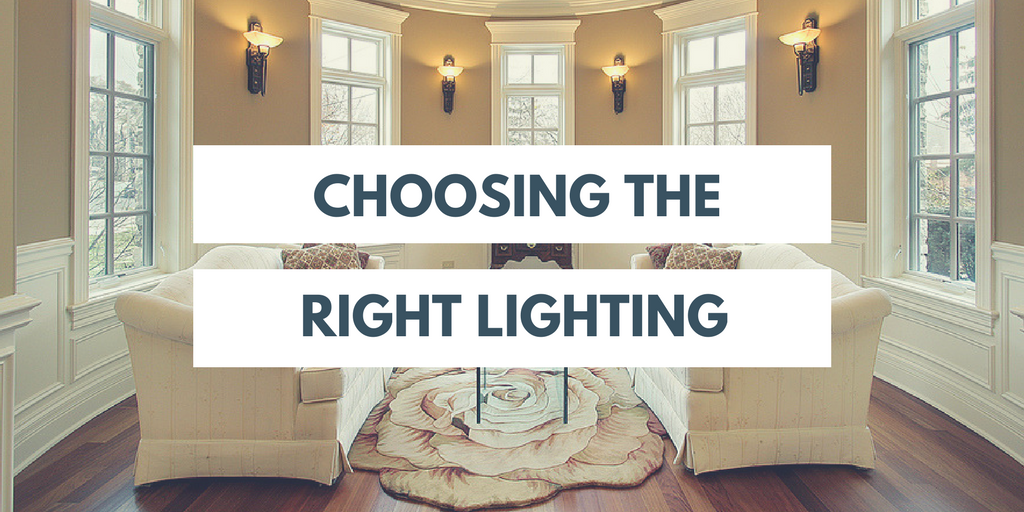 Many people make the mistake of not taking enough time to plan the interior lighting in their home. It's easy to make the mistake of simply choosing fixtures that provide enough illumination for the room size and nothing more. In fact, lighting deserves much more thorough consideration, as your lighting choices can make a huge difference to the look and feel of every room in your home. We've put together a list of the key things to consider when planning the interior lighting for your home:
Make sure you have enough interior lighting
Number one on the list is making sure you install adequate lighting in every room. Many homeowners are guilty of breaking this rule. There's nothing worse than being in a room and not being able to see what you're trying to do. The key thing here is to make sure that you provide the right type of lighting for each part of the room. This means more than just installing overhead lights. For example, think about lighting needs in a kitchen, not only do you need general lighting for the room, but you also need additional illumination on preparation areas and perhaps over the dining table. What "enough lighting" really comes down to is choosing appropriate lighting for the purpose of each area. Really think about how you use each room.
Choose lighting that can set the mood
This may seem contradictory to number one, but make sure you don't over illuminate your home. Interior lighting is an incredible way of changing the mood of a room; it can change the feel from kid's playroom to relaxing lounge area in an instant.  Choose fixtures that can be dimmed to give you more control over the lighting in each area. Whether you're planning a romantic meal, or trying to get the kids to sleep, you'll be able to create the right light to set the mood.
Use lighting to make a statement in key areas.
This can be done in two ways: use light to illuminate a feature in your home, or choose unique lighting fixtures to be a feature in your home.
Is there something in your house that you would like to show off? Whether it's a feature of the building, or something in your house such as your favorite painting, you can use interior lighting to really show it off! Choose directional lighting or focused overhead lighting to illuminate that special something.
You can also use unique and interesting interior lighting fixtures, like chandeliers, as a feature in your home. A great location to make a statement with interior lighting is over the dining room table. You can even use unique lighting fixtures in open concept homes to give an area of your house it's own identity while still keeping it tied into the rest of your living space. The options are endless!
Don't forget that eco-friendly options are available
If you're concerned about your home's impact on the environment you might also want to consider the eco-friendly options. These options use less energy, reducing your bills and helping to protect the environment. You could also choose interior lighting options made from recycled materials. There are many craftspeople working with upcycled and recycled materials to create beautiful lighting fixtures that can become works of art in your home.
Lars Remodeling & Design's talented designers are experts in using interior lighting to help bring your home to life. Contact us today for a free consultation, or to learn more about your remodeling options.