Different Flooring Options to Consider
Flooring is more than something to walk on; it brings style and beauty to your home while protecting the structure. Because flooring has such an essential job, it is vital that you choose just the right type for your home or office. Although there are certainly other options too, we put together a list of six common flooring types to consider. This will give you some ideas for your next project.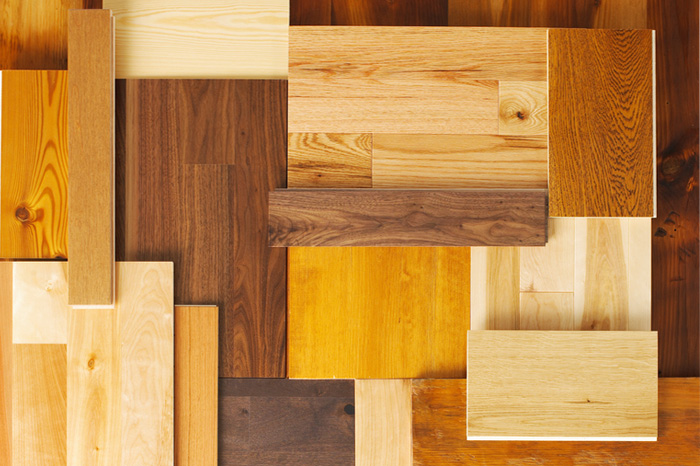 Concrete – Concrete isn't just for sidewalks and garages. Concrete can make an attractive choice for interior floors too. It is important to note that concrete must be sealed to maintain its good looks for the long term, but when this sealing is done, it will stand up to even heavy use, making concrete an excellent choice for busy areas, such as if you have pets or children.
Natural Hardwood – There are not many options that match the beauty and timeless elegance of natural hardwood. While the costs and maintenance efforts may scare off some homeowners, it can be a good choice in certain areas. It is important to note that not every hardwood is the same, and with options such as bamboo available today, there are more wood colors, patterns, and choices than ever before.
Engineered Hardwood – The advances in engineered hardwood over the past few years have been enormous. Today's designs are almost indistinguishable from the "real" thing unless you look closely. Engineered woods are easier to take care of, and many have a more affordable cost up front as well.
Tile – Tile floor is often thought of as cold and impersonal. While some tile may have that look or feel, it doesn't have to be the case. Consider a warmer shade or using it as an accent to other floor options and tile can be an attractive, easy-to-care-for choice of flooring in an area prone to becoming wet.
Vinyl – Vinyl flooring is another floor type that has changed quite a bit over the past few years. Today's vinyl floors are attractive and will often last many years when they are cared for properly. The best thing about vinyl is that it is very easy to keep this floor clean—even if you have children, pets or you track in mud and dirt.
Carpet – There's not much to say about the carpet that hasn't already been stated. The most important thing to remember is that there are so many types, styles, and colors that you can truly achieve nearly any kind of style you desire using carpet as the base. High-quality carpet can last a lifetime, too.
Installing flooring is an enormous job and often done as part of a larger remodel or renovation. If you would like to talk to an expert before you make any decisions, reach out to us at Lars Remodeling. We are a local San Diego remodeling firm with years of experience helping home and business owners with renovation jobs, large and small. We look forward to working with you, too!