8 Must-Haves for Your Game Room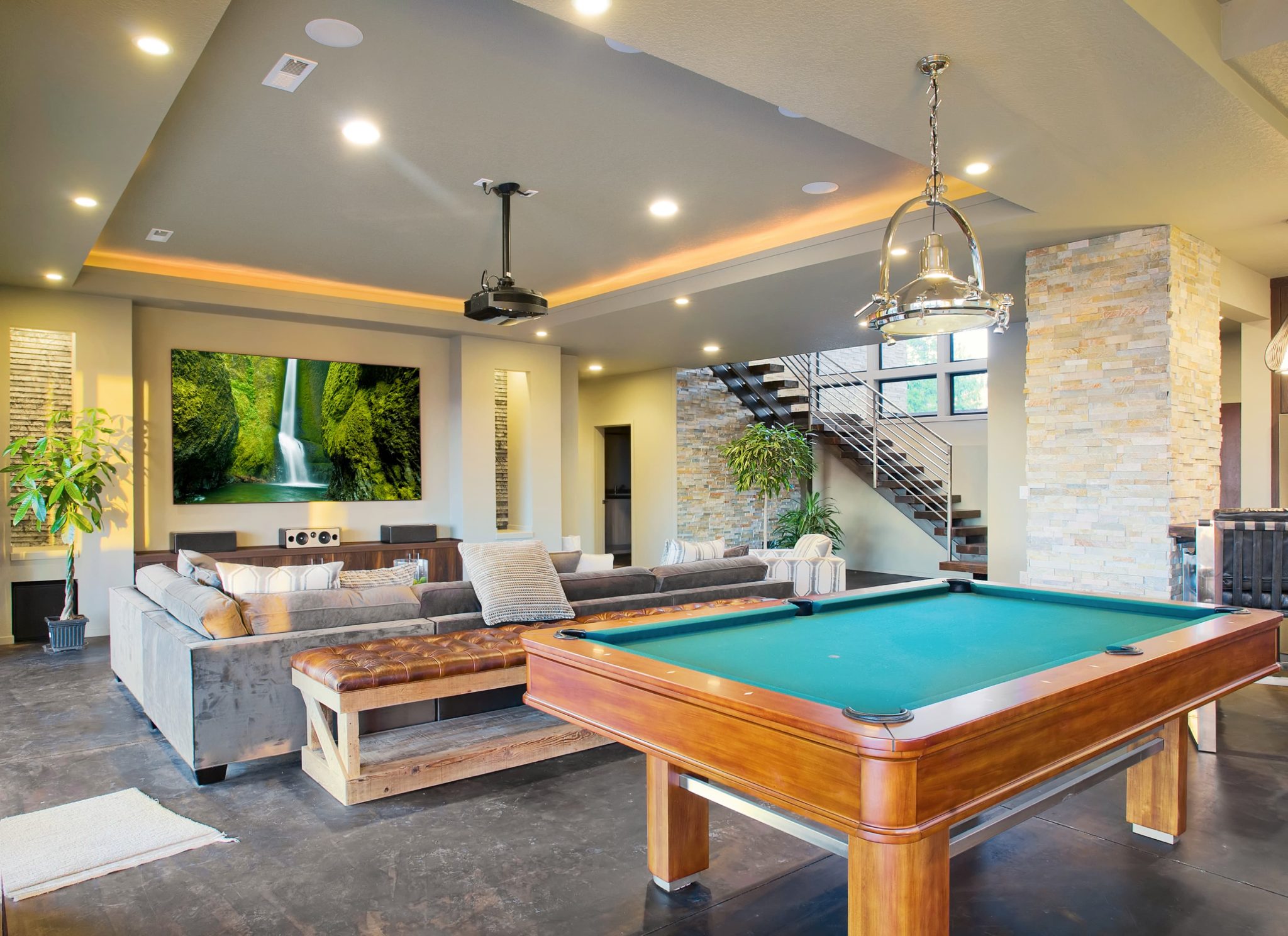 The time spent at home during the pandemic has made many homeowners think about their next home improvement project. Being in lockdown has also made it abundantly clear that it's important to have a great source of entertainment at home. After those long days self-isolating and staying put, more and more people nowadays are coming up with plans to create a fun game room space at home, just in case they ever sorely need it again.
If you're thinking of upgrading your San Diego home with one of the modern second story additions or a basement conversion, a game room could be just the thing you need. Read on to find out how to build the rec room you've always wanted!
How do I set up a game room?
Your game room should be the unique expression of your household's needs and preferences. If you're at the very start of the planning process, think about the recreational activities that you enjoy. Much like your children's playroom design, it should reflect your particular style of leisure. Consider the ways in which you usually spend your free time (or would like to). For example, are you a gaming buff or do you prefer playing a game of pool with friends?
After you've determined the general outline, you'll need an experienced team of remodeling contractors to smooth out the rough edges and help your rec room take shape. They'll help you choose the best layout, materials, and sort out other details of the project. You'll soon be de-stressing in your brand new game room!
What should I put in my game room?
Although the look and feel of your game room is entirely up to you, there are some common staples that most modern game rooms have:
Great sound system: When it comes to putting your posse in a great mood, nothing beats blasting some great tunes from your speakers.
Cutting-edge gaming setup: Your gaming equipment and some ergonomic seating will turn your space into a true gaming den.
Retro arcades: Do you enjoy the retro vibe of a traditional arcade machine? Play your favorite arcade games with family and friends whenever you're in the mood.
Bar with barstools: Take a break and have a drink with your gaming buddies. It's the perfect place to get together with friends and chill out.
Pool table: Another popular feature of many game rooms, a pool table will give you hours of fun and create an interesting look to your space.
Foosball: Here's another game that never gets old! You'll have no problem passing the time when guests come over.
Dart board: A game of darts is always fun and light-hearted, so why not include a dart board in your game room design?
Board games: Build custom shelving to store all of your favorite board games and you're guaranteed to have a great time whenever you have friends over.
What company in San Diego does quality second story additions?
Do you need a team of trusted remodeling specialists to add an amazing game room to your property, create a customized gym in your house, or design a classy home theater for you? Lars Remodeling & Design has over 30 years of experience conducting these and other remodeling and room addition projects in San Diego, including Rancho Bernardo and the nearby communities.
Our competent design team will transform your ideas into carefully thought out plans and hand them over to our build team so they can implement them. We'll adjust everything to your preferences, making sure that the result you get exceeds your expectations. Call us today and watch your home change for the better!