How To Find Best Kitchen Appliances

Finding the best kitchen appliances isn't as simple as Googling "best kitchen appliances" and picking the dishwasher, oven, or refrigerator with the best reviews. Why? Because what's best for one person could be just satisfactory for you. For example, let's say you look up the best oven and discover numerous lists that say that one particular high-end range is the best option. It has two ovens, six burners, and is very traditional looking. However, your home has a smallish kitchen, you rarely cook for more than two people, and your preferred style is very modern. The oven has great reviews, but it's not right for you. So how do you go about finding the best kitchen appliances for your needs?

Identify Your Kitchen Appliance Needs
The first step in finding the best kitchen appliances for your kitchen is to determine what functions and features you need the appliances to have. Think about how you use your kitchen and each appliance in particular. If you have a large family, capacity will be very important. If you're a keen chef certain features such as gas cooktops or multiple ovens could be a 'must have' for your home. Defining your needs will help you narrow down which are the best kitchen appliances for you and your kitchen. Before you start appliance shopping you should determine:
Budget
What's the best kitchen appliance in your price range? Budget will play a large part in determining which kitchen appliance is your best option. There is a huge range in price for all appliances. Knowing your budget before you start looking can help focus your search on appliances that are in your price range.
Size
Size is an important consideration for a number of reasons. The first, and perhaps most obvious reason is if an appliance needs to fit into an existing space in your kitchen. If this is the case you'll need to know the exact measurements of the available gap so you can limit your search to find the best kitchen appliance with the right dimensions. You may even want to start your kitchen remodel by choosing the appliances before the design process is started. This is a great option whatever size your kitchen is as it allows the designer to build a kitchen design around your dream appliances, which prevents you from falling in love with appliances that won't fit into the design!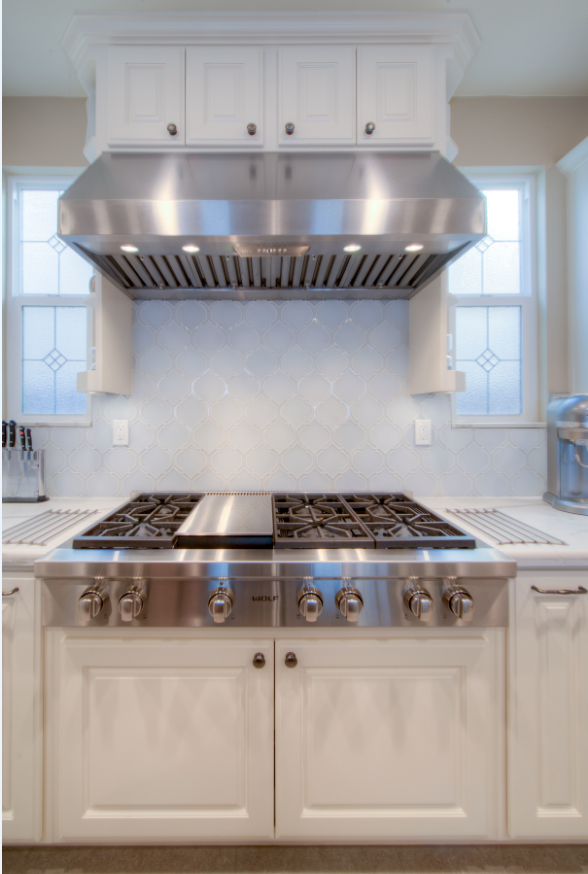 Style
While looks aren't everything and you definitely won't find the best kitchen appliance by choosing based on style alone, it's definitely a factor to consider! Although this won't affect the functionality of your kitchen it's important for the look of your home and your enjoyment of the appliance. Imagine if you purchased a fantastic appliance but wanted to change the way it looked every time you used it, or you remodel your whole kitchen only to put in an appliance that doesn't fit with the new look, you'd regret your choice very quickly!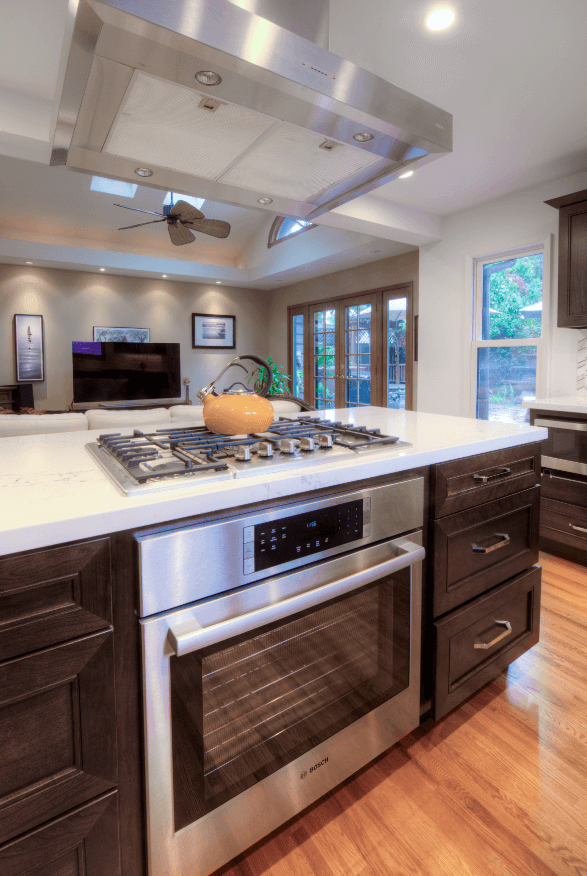 Features And Functionality
If there's one thing you shouldn't compromise on when trying to choose the best kitchen appliances for your home, it's the features you require. As we briefly mentioned above it's the features and functionality of an appliance that will make it the best fit for your needs. It may be something simple such as the maximum baking tray size the oven can accommodate, or a special feature such as a crushed ice dispenser built into your new freezer's door. Whatever it is, if it's a vital thing for your lifestyle you shouldn't compromise if an appliance doesn't offer it. Some things to think about include capacity; this goes for the refrigerator, freezer, oven, and dishwasher. Not having enough space can be incredibly frustrating. Likewise, don't choose anything too large, it'll take up valuable kitchen space that could be used for something else. Layout is another thing to consider, especially when it comes to combined fridge-freezers and range style ovens. There are a myriad of layout options available, think about which style will best fit how you plan to use the appliance. For ovens, cooktop type is another thing to think about, does a gas, ceramic, or induction cooktop best fit your cooking style? Do you need multiple ovens? Would a separate oven and cooktop work best in your kitchen?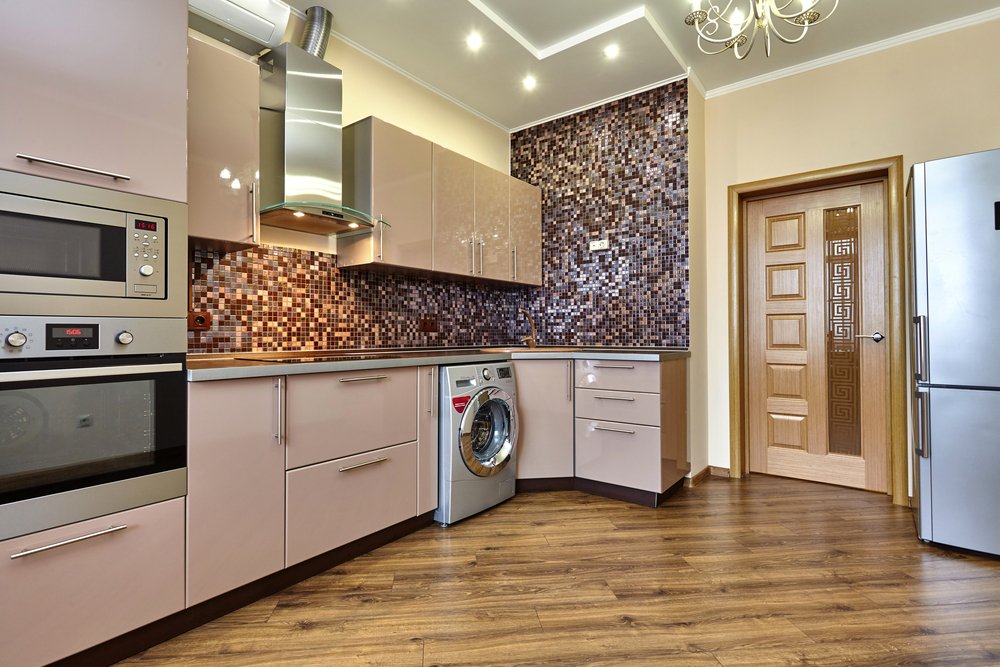 Shopping For The Best Kitchen Appliance
Once you've worked out what you want and need in a kitchen appliance you're in the perfect position to shop for the best kitchen appliances for your kitchen! Follow the simple recommendations below to help you pick your next appliances:
Reviews and Recommendations
Although online reviews are a fantastic way to gauge the functionality, durability, and reliability of an appliance they aren't the only source of information. In person recommendations are a fantastic way to learn more about specific products and appliance brands in general. Ask your family and friends what they think of their kitchen appliances, it's important to hear both their likes and dislikes to get a clear picture of what they think of the appliance. One of the best questions to ask is if they would buy the same appliance again or seek out a different option. Repeat buying is a great indicator that the appliance works well.
See Appliances In Real Life
With the ease of online shopping it can be tempting to purchase a product online, especially if the price is right. However, it's impossible to tell what an appliance looks and feels like simply by viewing the product photos. Visit your local appliance center to see the options in real life. By doing this you'll be able to get a much better idea of the color, materials, durability, and overall look of the appliance.
Speak To An Expert
When you visit the appliance center take the time to speak to an expert. Ask them questions about the options and see if they have any specific recommendations based on your needs. It can be easy to underestimate how valuable it is to get advise from someone who knows the brand and product options that are available.
Check Delivery Times
One thing that many people forget to ask before making a final decision is about the appliances availability and what the expected delivery times are. If you're in a hurry for a new appliance, the delivery timeframe can make a huge difference on which is the best kitchen appliance for your needs!
With a little prior preparation and by following a few simple steps it's easy to take the stress out of appliance shopping and ensure that you get the best kitchen appliances for your home!