Lars Remodeling Receives Thanks for Holiday Giving
This past holiday season, the Lars Remodeling & Design team came together to help a family in need. When we received the note below, we were reminded exactly why we band together each year to help those less fortunate.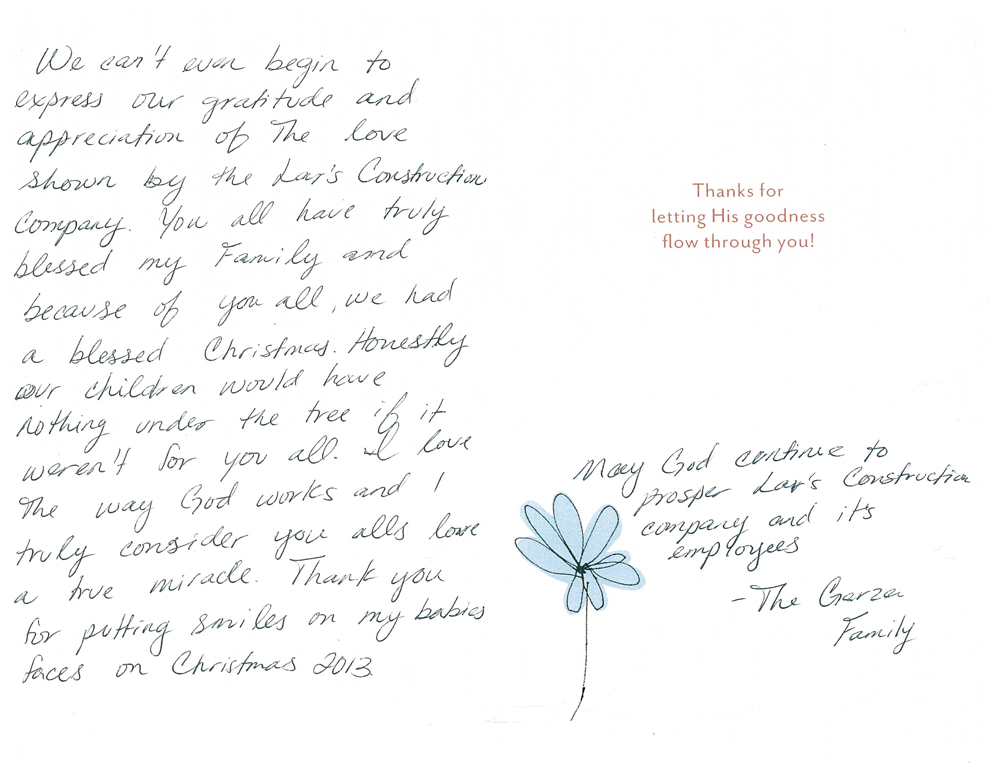 [text of letter]
We can't even begin to express our gratitude and appreciation of the love shown by Lars Construction Company. You all have truly blessed my family and because of you all, we had a blessed Christmas. Honestly our children would have nothing under the tree if it weren't for you all. I love the way God works and I truly consider you alls love a true miracle. Thank you for putting smiles on my babies faces on Christmas 2013.
May God continue to prosper Lars Construction Company and it's employees.